Every year on the first Sunday in September my family visits the village Lichtenhain, as they celebrate their annual flower festival (Lichtenhainer Blumenfest). My grandmother was born in this village. Every year they have different theme, be it sports or fairytales. This year, the theme was Earth and the waggons represented different countries of the Earth. Enjoy the pictures! And click the LJ cut to see them all.

The whole village gets decorated with flowers, like this: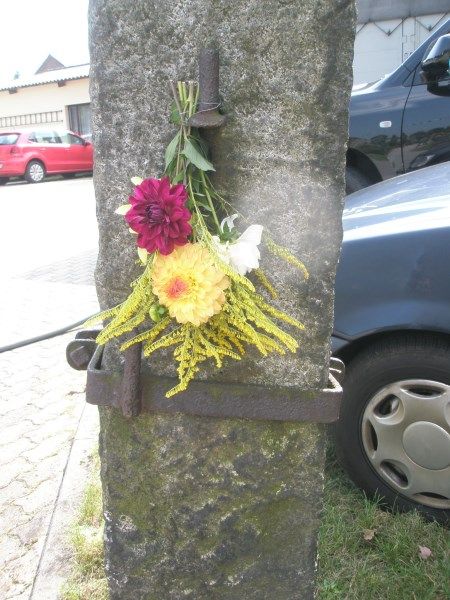 Beautiful view:




After paying the entry fee, you have to wear this (of course I wore a shirt with a flower on it ;) ):




A decorated fountain: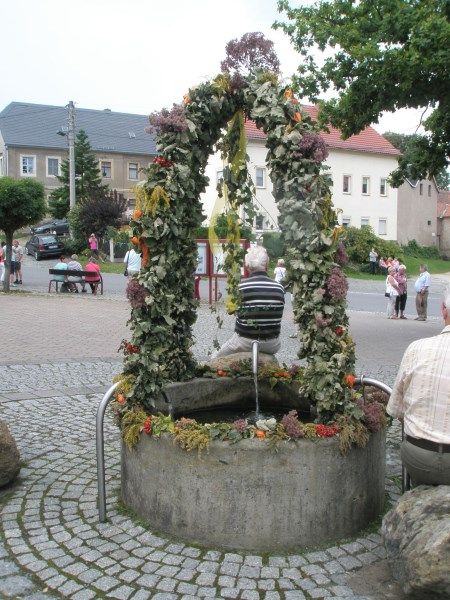 The parade is starting:




I love the horse decorations: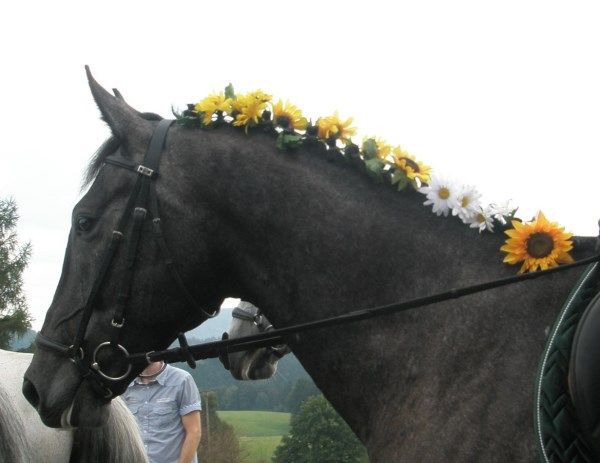 Young men with the flag:




Flower girls: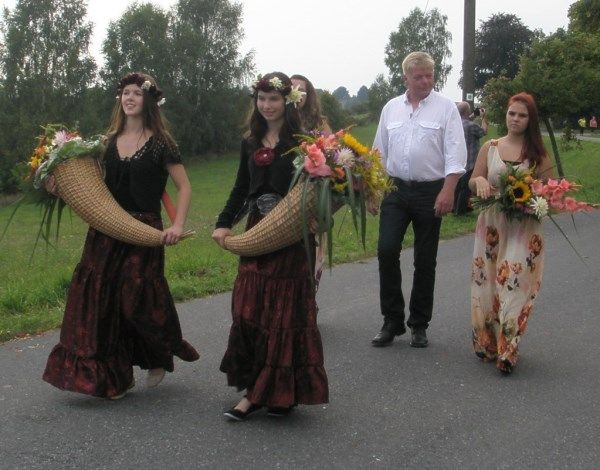 Of course there's music as well:




I also have a video for you:

http://www.youtube.com/watch?v=pPGpX7vWfeQ



The cock is the symbol of the village: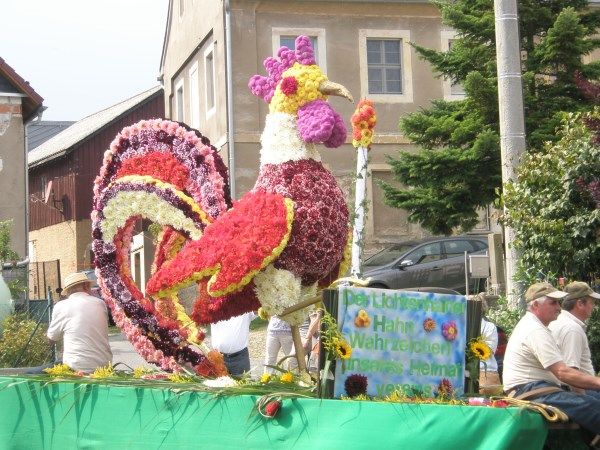 "Die Erde" - "The Earth"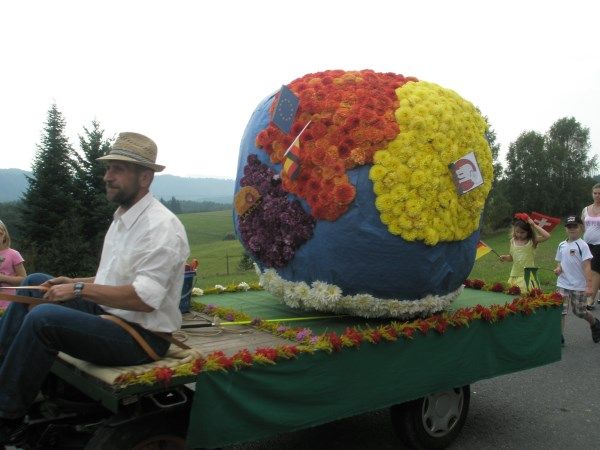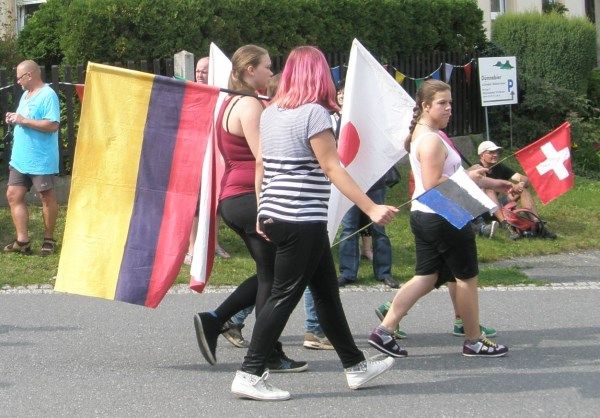 So, first came Vikings:




Not quite sure which Asian country this is supposed to be but very funny idea: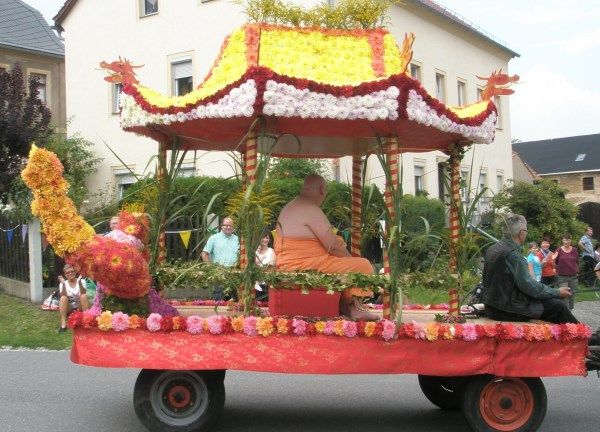 Some more music:

http://www.youtube.com/watch?v=DMWoTS4IIpY



Italy - Venice:




Something especially for me! North America:




Love the tipi!




This next boat is from the Spreewald, a region in Eastern Germany which is famous for its canals - you can go paddling there or get driven around in big boats like this one:




They also gave us some of the famous Spreewald pickles. I assume these riders are supposed to be the famous Easter riders, a Catholic parade taking place every easter in the Lausitz:




More music - kids this time:




The peace sign:




And lovely flower people following - really great fun!




Of course, there also is a waggon with the smallest ones:




Matrjoschkas - Russian nesting dolls:




And a Russian bear ;)




And this was the best part, something for my brother. An UFO!




And aliens:




The UFO was even occupied by a little green man:






And I loved ET and Elliott!