I just ordered Oliver Queen and Black Canary the other day and today they arrived already! The rest of the Arrow figures will take till April or May even, I was very surprised that we could get these two already.

Go and buy them, all the Arrow figures are really awesome. Lots of details and many many joints, so they can do several different poses. Well worth the money.

There is only one question I have: Last year at San Diego Comic Con I saw a display that indicated several things to build the Arrow cave. I imagined they would come as accessories with the figures, but those two did not have any. Does anybody know anything about that? I really would love to have all that stuff that is visible in these pictures here: http://dieastra.livejournal.com/112205.html

So here's the cut to all the pictures: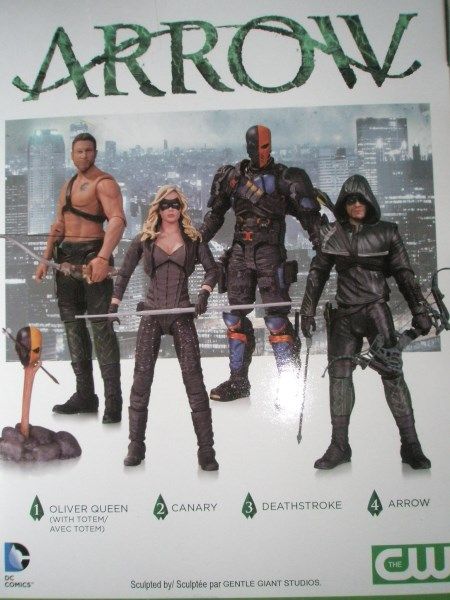 But wait, those are not all available figures on that box. I know for sure that we will also get a Dark Archer and the Flash and also Deadshot!




Oliver comes with the bow and arrows the full clothed version already had, plus the Deathstroke mask with the Arrow through the eye. Way cool!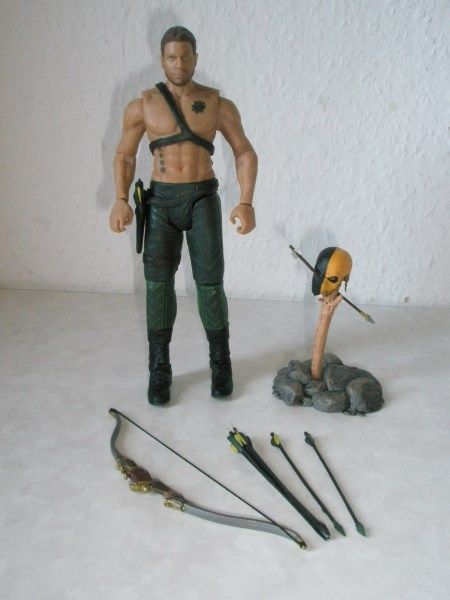 Really too bad I'll have to cut off the arrow holster and also the side holster to make my own version of a real bare-chested Oliver for certain scenes with Malcolm or a salmon ladder. But don't worry, I already have ordered a second figure to have one that I keep complete.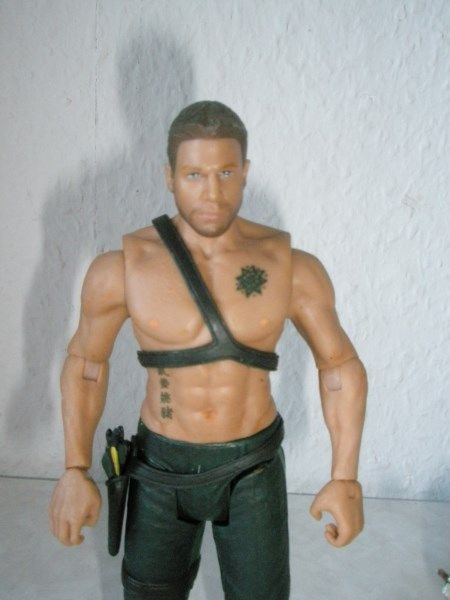 Oliver's scars and tattoes are really well done: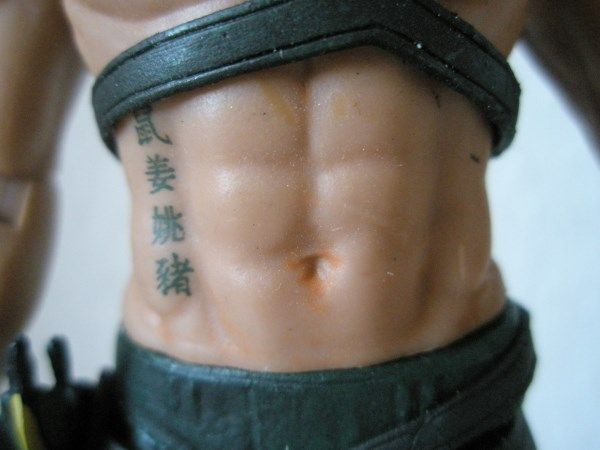 Black Canary comes with her stick and what I believe is the sonic device:




These final two pictures are especially for
bloodsong13t who wanted close-ups of the bow. Sorry it took so long!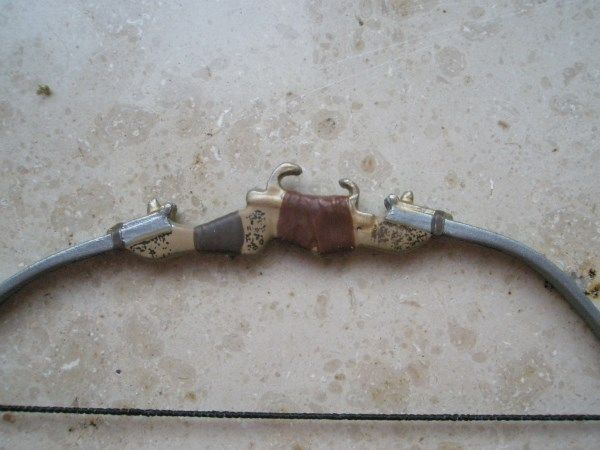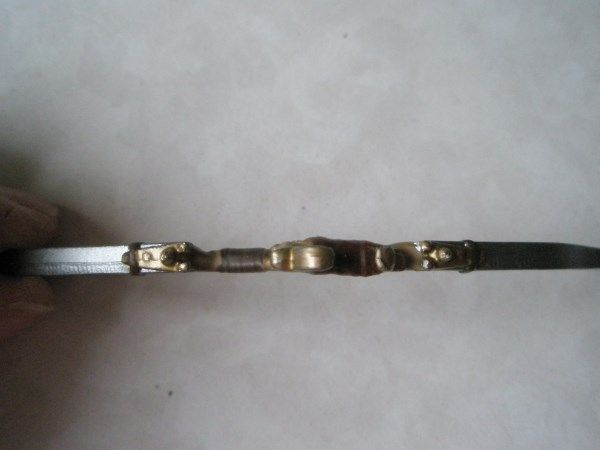 And here's a little teaser for you: What could I possibly work on here?