I've showed you my Christmas decoration, so I thought it's about time you get to see my Easter decoration! Lots of sheeps and bunnies. And cocks. And eggs. And flowers.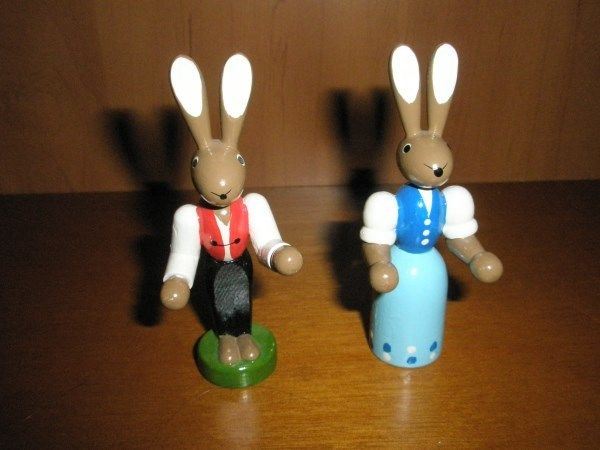 He is painting his wife:




Two bunnies from the Erzgebirge, the region where all those talented people make all those wooden figures for Easter and Christmas. My grandmother lives there and always got a pair - I got the girl and my brother the boy: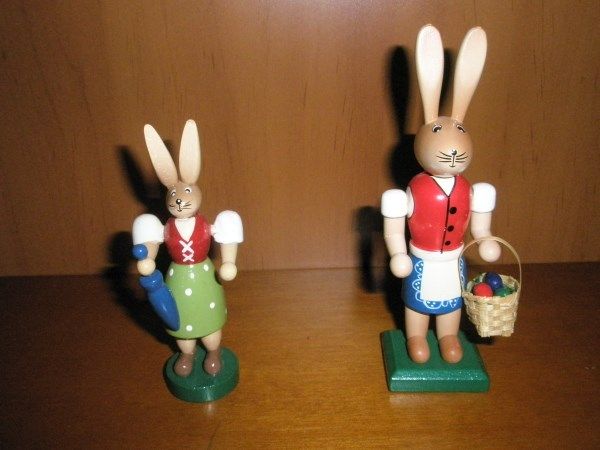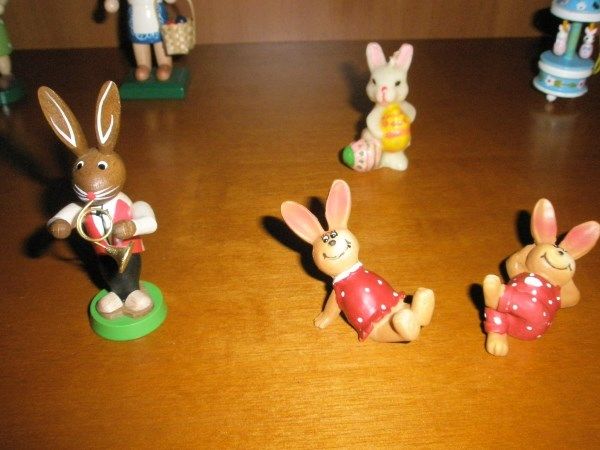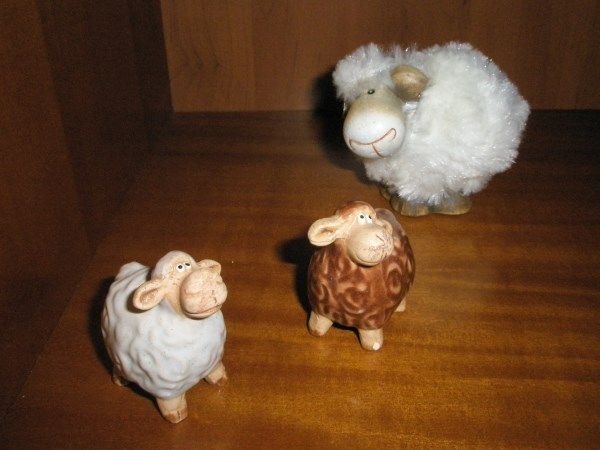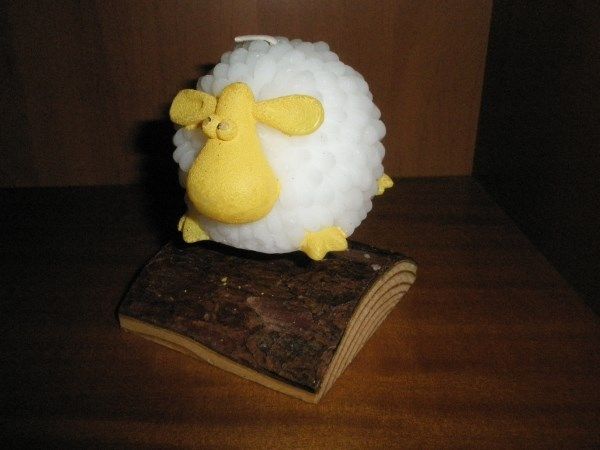 The good thing with sheep is that you can use them for Easter and Christmas ;)




This one is a new addition to my collection - it's helping the door not to bump: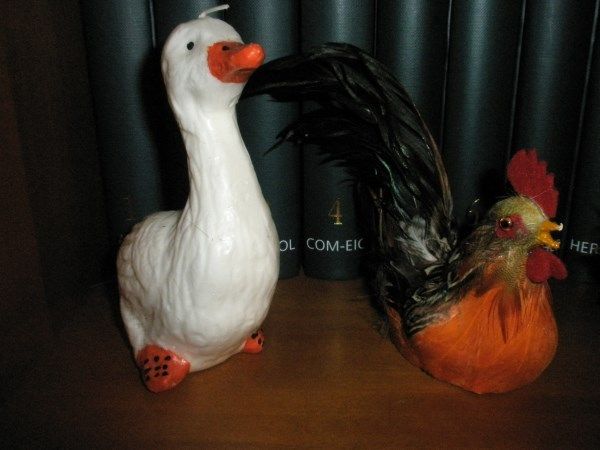 These cocks have some wire on their feet - actually they are supposed to be put into a - what's the name - when you put twigs into a vase and wait for them to get green leaves. You decorate them with Easter eggs and can put those birds onto the twigs: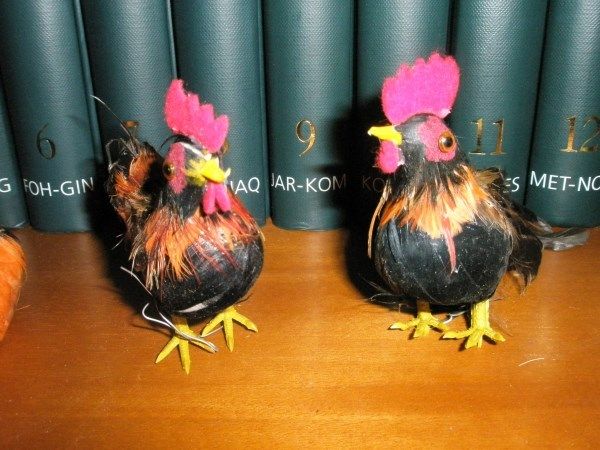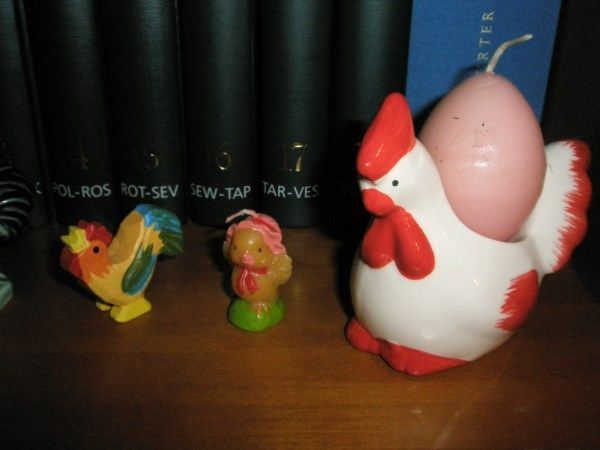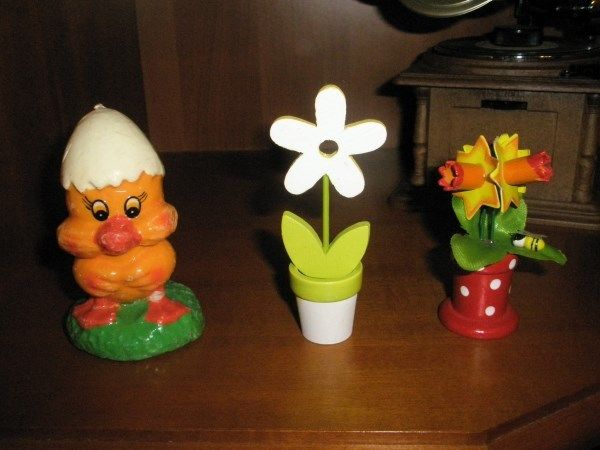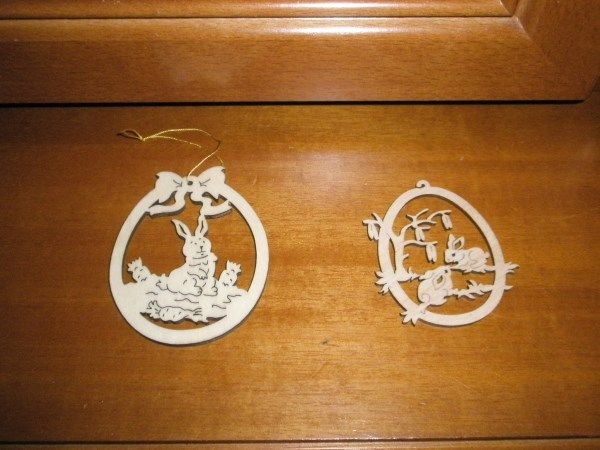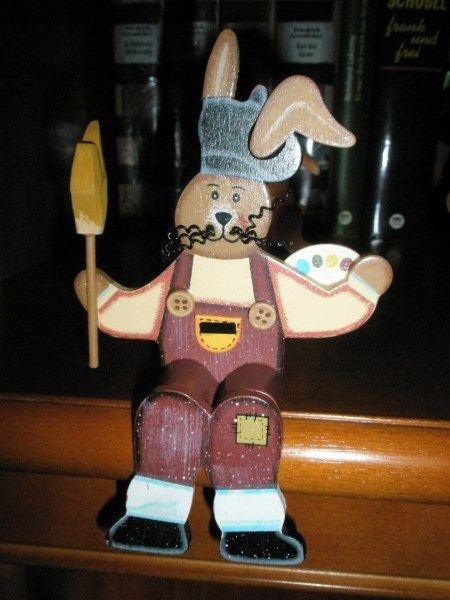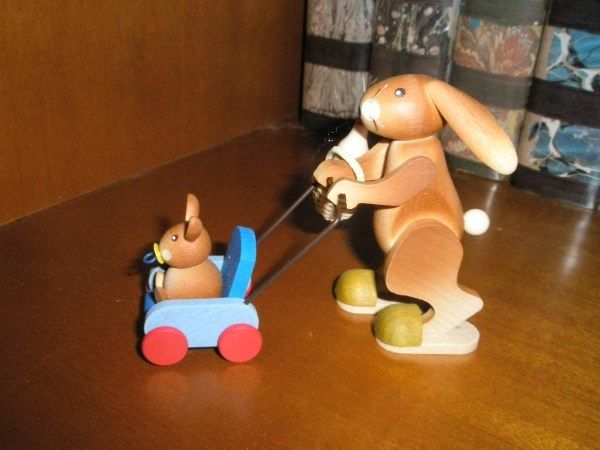 These three bunnies are very old, back from my childhood in Eastern Germany. Talented people who knew how were able to make them and sold them to friends and co-workers. If you wanted something nice and special, you had to rely on such people.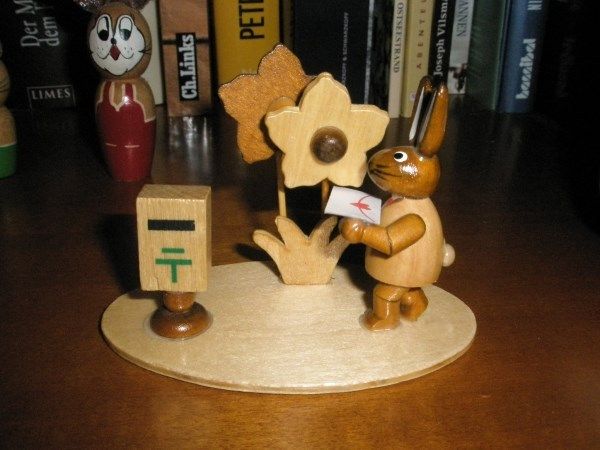 This one is a small paper egg. Not sure if these are typical German or only even typical Eastern German. When I was a child, I had to search for them, but they were a bit bigger. They can be opened and filled with sweets and other small things. They are made by the same company that also makes the candy cones, which is another very Eastern German thing. When a child has their first day of school, they get these. In Western Germany that day is not celebrated much, but here it is a huge family gathering and lots of presents.