I know we all wait for spring but I have some more pictures of Jack and Ianto having fun in the snow.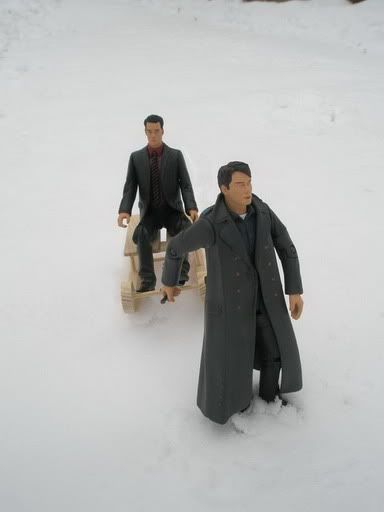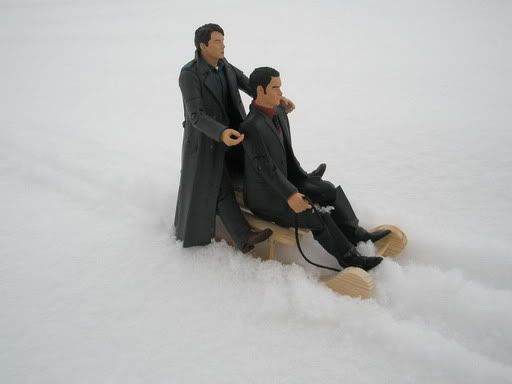 Back home. "Jack! We really ought to clean the way now!"




"Later, Ianto!"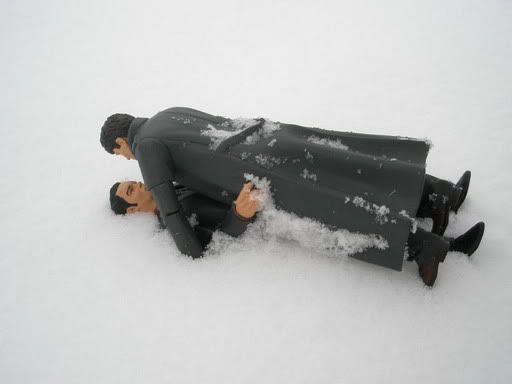 "Jack, the snow is cold, get off of me!"

"Your own fault, to go out into that wetter only wearing a suit. If you had such a nice warm coat like me..."

"Well, if your coat is so warm, how about YOU lying in the snow, then?" And Ianto turned Jack around. But Jack didn't mind at all because Ianto looked wonderful with cheeks red from the cold, sparkling eyes and snow crystals in the hair.




We leave the two of them now to their own devices. They deserve a little privacy ;)




.
.