Kirk and Spock from the fourth Trek movie "The voyage home" (also known as "The one with the whales")
I admit I am not happy with that Kirk. The suit is way too dark. Should be more red :( Spock is awesome in his robe though.



Seriously, this should be way more red? I am very tempted to repaint him in the right color. I cannot stand this :(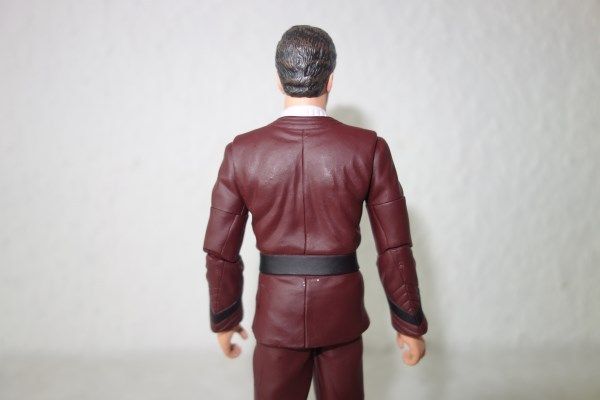 They should have probably looked at their own picture on the package!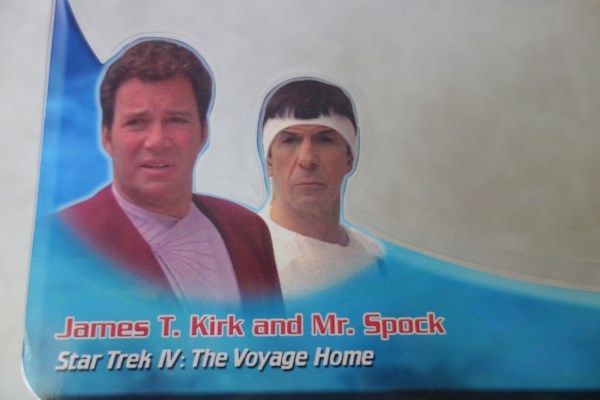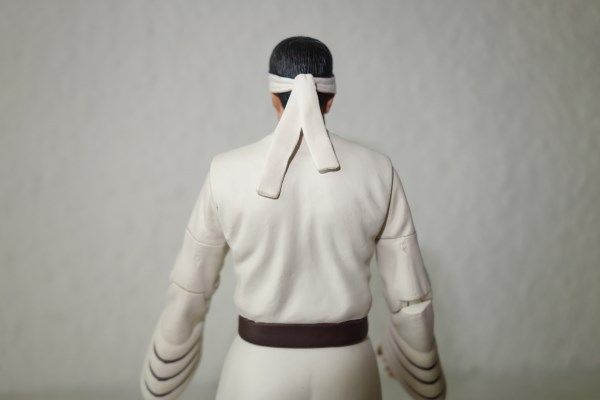 Nice shoes Spock - but I have no idea why he has knee joints, as he certainly can't use them with the robe.




At least this time Spock brings a spare "Live long and prosper" with him. But with all the hands I recently got with my Kirks, maybe I can find a regular one for the other figurs that are stuck with this one pose.