He's finished! And I am pretty proud how natural the chest looks. I think it really looks like it always has been under that shirt.

According to this list this particular shirt rip happened only three times in the whole series! http://www.ex-astris-scientia.org/database/kirks_shirt.htm

I'll include all pictures step by step.

First step: Cut away the shirt. The shirt is made from rubber / gum, so that was easy. I had hoped to just let it hang but it was way too stiff. For the picture, I had to hold it down, otherwise it would have gone up again: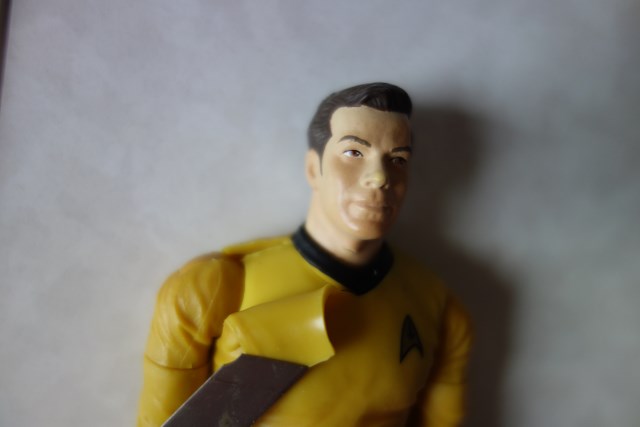 This is what he looks like under it: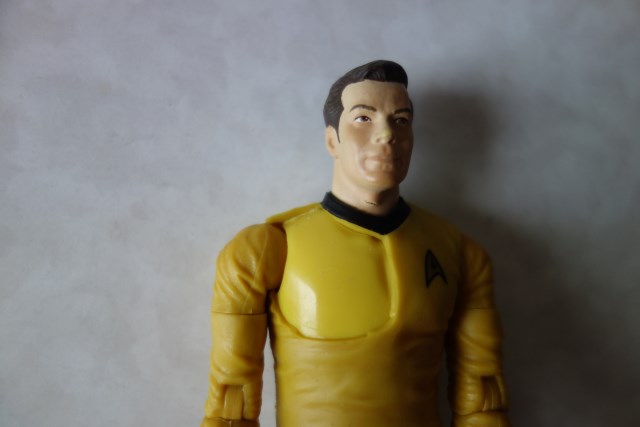 Forming the chest - much better. I also had to smooth away a few of the creases on the shoulder, which are from the shirt but I wanted a naked shoulder. I filled the rest up with Milliput: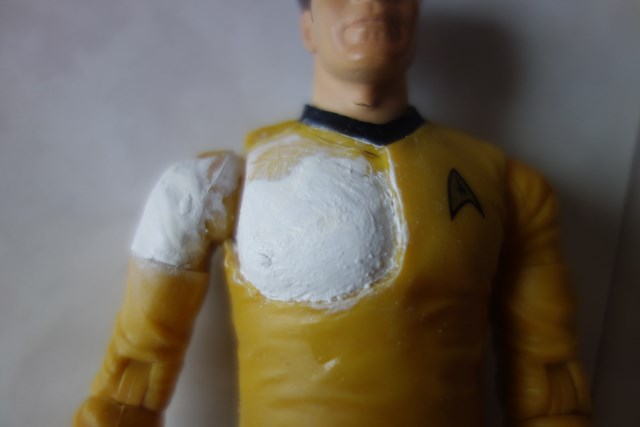 Now came the tricky part - painting. I had bought skin color but of course it was way too pink and did not match with the face. So I mixed in some beige / light brown, leftovers from when I repainted the Stargate desert camo uniforms But then it was too grey, so I added in a bit of yellow as well - and it was perfect:




I'm really marvelling at how good it looks. Usually, when staring at it too much, you start to doubt, but when I just pass by and he is lying on the kitchen table - perfect.

While I was at it, I also freshened up the gold. Can you spot the difference?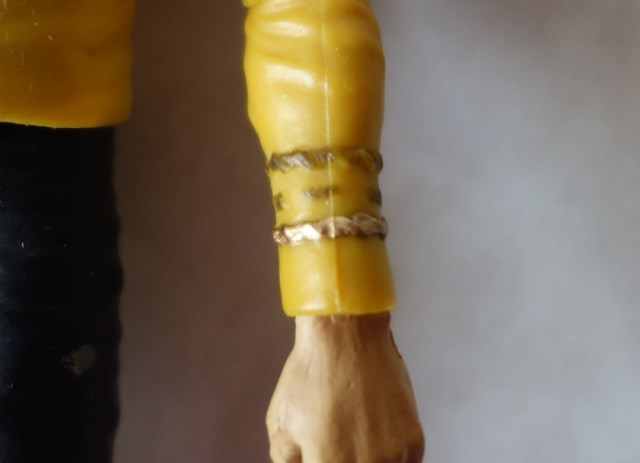 This is the famous cloth, the perfect yellow. It is 26 years old. In May 1989 I was chosen (together with some more kids from our school) to go to Berlin, for a three days celebration called Pfingsttreffen. Basically a meeting of young people from all over Eastern Germany, with fun and music and concerts and all kind of nice stuff. It was great fun but we had to pay for it by taking part in a demonstration, as this was also a political meeting after all. We were given those clothes (I also have a blue, red and white one) for waving while marching. I've kept it all these years, thinking one day I may have need for it. And now the time has come!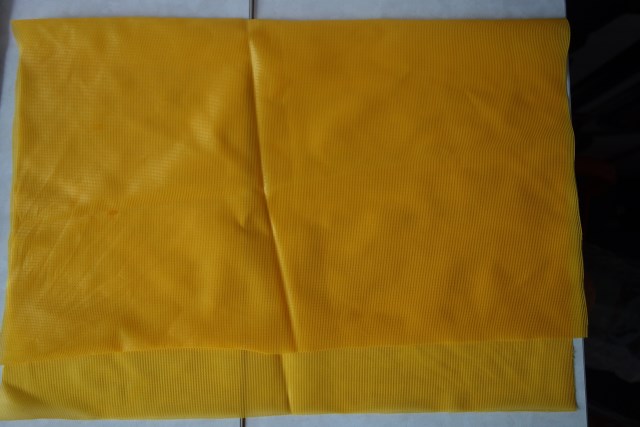 I had thought the cloth would hang naturally but sadly it was too stiff, and kept sticking up: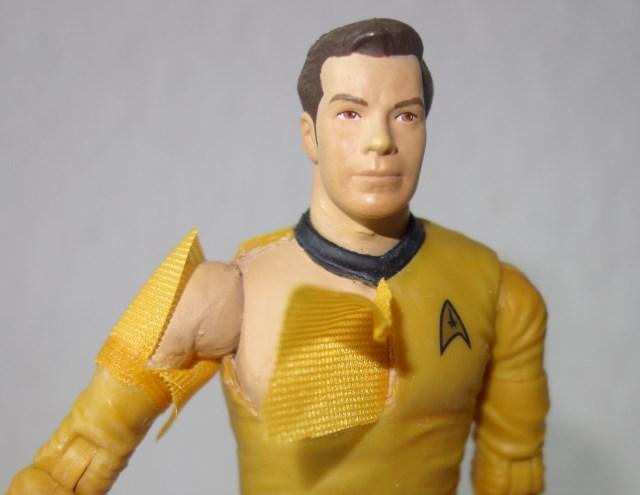 So I had to fold it and glue it into place: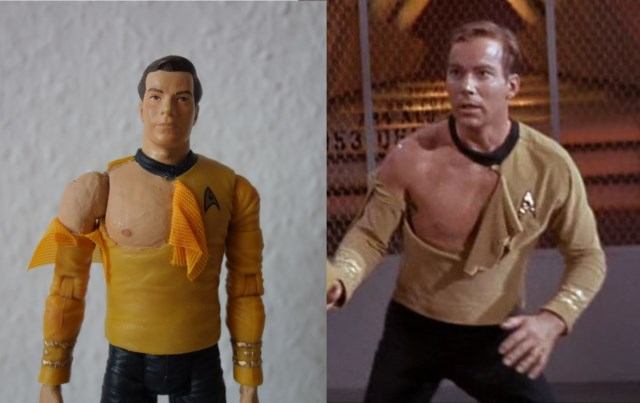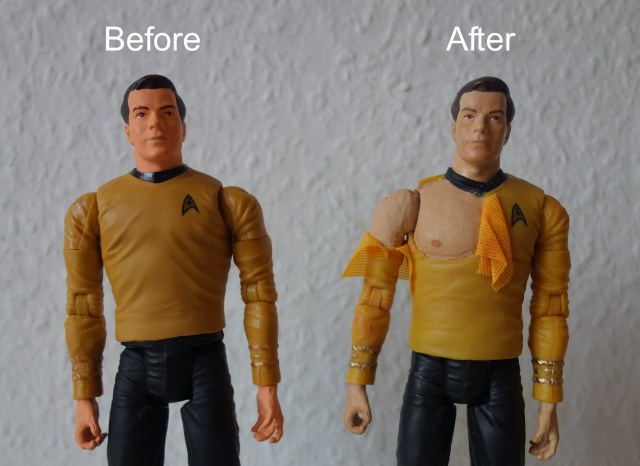 See more of my customized figures and props here: List of customized figures
.
.