For years a new Stargate actionfigure wave including Generals O'Neill and Hammond in dress uniform (as well as Ba'al and the missing Black ops Sam) is on hold, due to low preorders. Who knows whether they ever will get made. If you want them to get made, please sign up for preorder at your trusted shop. Give sellers a sign.

I did not want to wait any longer, so I made my own dress blues Jack. The base figure is a Wesley figure in grey suit from the Buffy-line (which came with the suit case that leans against Jack's desk). If you are interested, I can post some in progress pictures.

The thank for this idea and much help with details goes to Roll my blues on Gateworld. Here are some pictures:

And here is how I made him: How I made him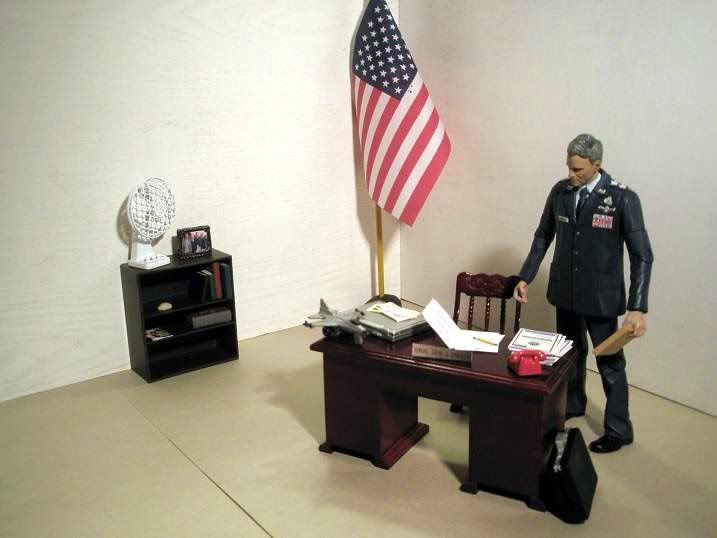 The little picture of RDA (Jack?) and his brothers was made by Fandango from RDAnderson.com. It was a gift for me, she used a bead for the frame.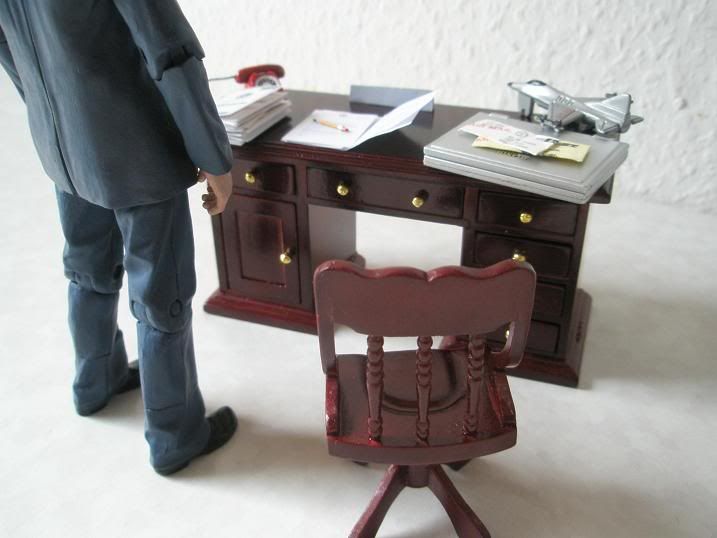 .
.