This entry became too long so I split it into two parts. The second part will be up in a few days (and I also have to finish the Sherlock Holmes museum yet)

My first internet fandom was "Stargate SG-1". I went to many conventions in Germany between 2002 and 2006 and met pretty much anyone from the series, some more than once. But the main guy, Richard Dean "MacGyver" Anderson always said he was too shy of huge crowds and wouldn't do it and that we shall not believe it if he ever gets announced.

Therefore, when GABIT announced a convention to take place in 2006 with RDA and Amanda Tapping, nobody believed it... until Rick himself wrote a piece on his official page. I still at first did not even think this would remotely apply to me - until I took a second look and realized it was not happening in America, but in the UK. Which is only two hours away by flight from Germany. So I asked my brother if he would come with me. It would become my first UK trip. The first of many to follow I may add ;) Thanks to "Torchwood" and "Doctor Who" and John Barrowman and David Tennant but that is another story.

I did not have my LJ yet back then so never posted any pictures. I shall change that now, as promised to
aletheiafelinea



The con took place in Wells, which is near Bristol and Bath and we also got a bus trip to Glastonbury in the package, where Arthur's grave is. As this was a story arc in SG-1 at the time.

Funny story: When we arrived at the airport, we booked a car to bring us there, and of course I went in and sat on the wrong side, having the steering wheel right in front of me... the driver asked if I wanted to drive myself but I said thanks, but no thanks ;) It was an interesting trip over bendy country streets, in the dark and around midnight, as our flight had been delayed because of heavy rain.

If you want to see Wells, go watch the movie "Hot Fuzz" with Simon Pegg. It was filmed there and we went to the cinema just because for this reason, and recognized a lot of places. I also have to thank my brother for some of these pictures. While I took some of Wells itself - once I was inside the venue I was so focused on Rick that I only took pics of him and would have nothing else to show at home if it weren't for my brother ;)

The walk from our home to the venue. This is NOT Wells cathedral, but a different one. But you see this in the movie "Hot Fuzz" when someone is killed by a guy on the roof, breaking down a pillar and letting it fall down. I was quite upset that he destroyed the cathedral ;)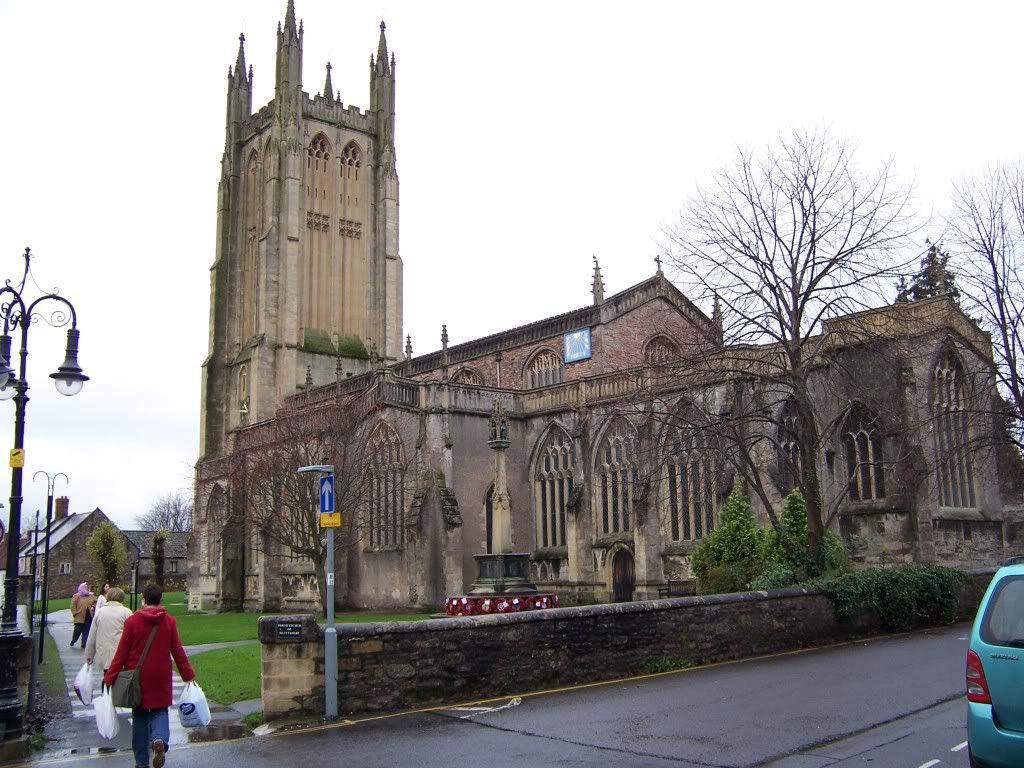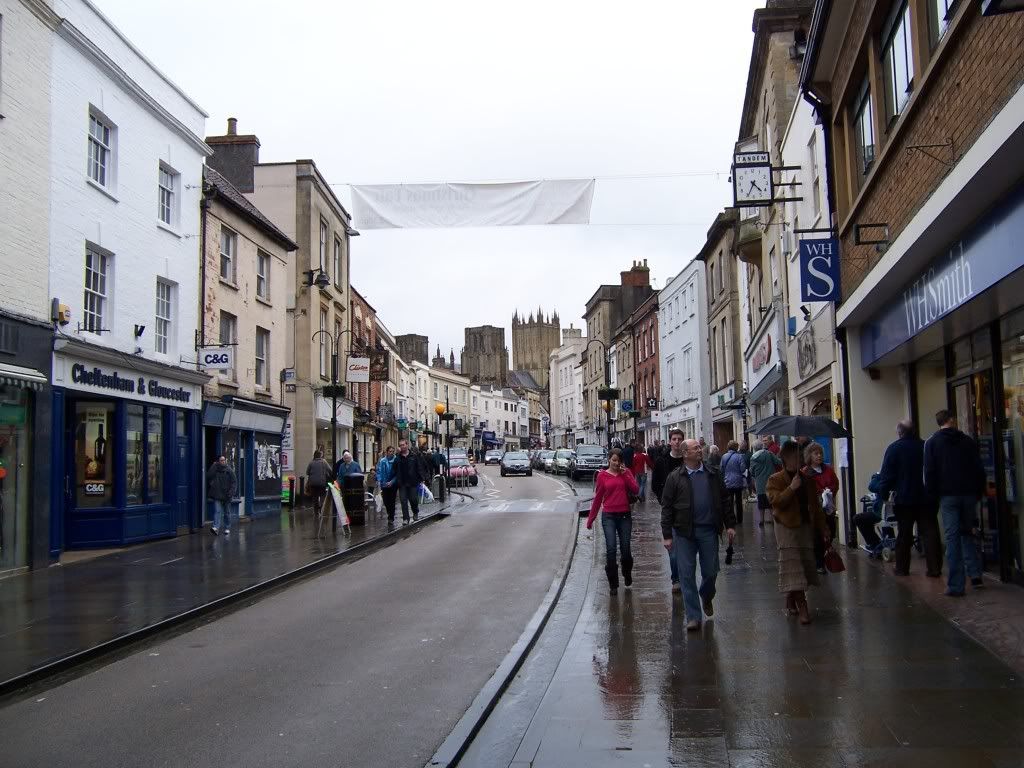 The market place:




The entry to the Bishop's Palace - best convention venue I have ever been at, and I have been to quite a few!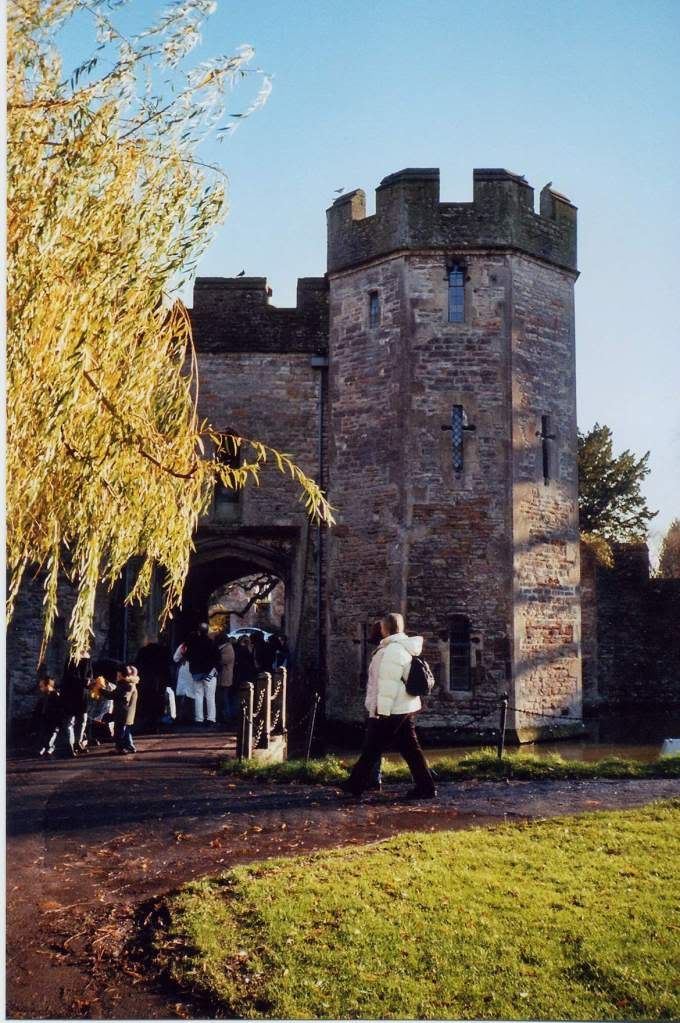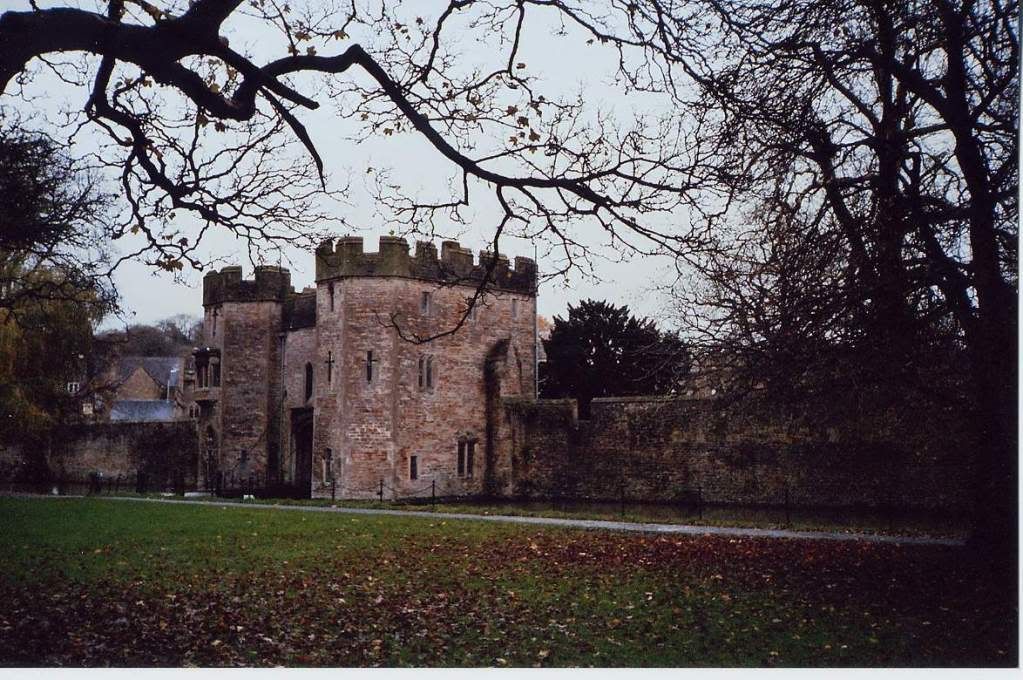 It has a moat going around:




There are swans on the moat. Apparently many centuries ago a Bishop's daughter taught them to ring a bell when they wanted to get fed. The swans have taught that to their children over generations and it is still done.




After having passed the entrance, you are greeted by this. It's called "Great Hall" but is an old crumbled down and famous wall.




This is where the con took place: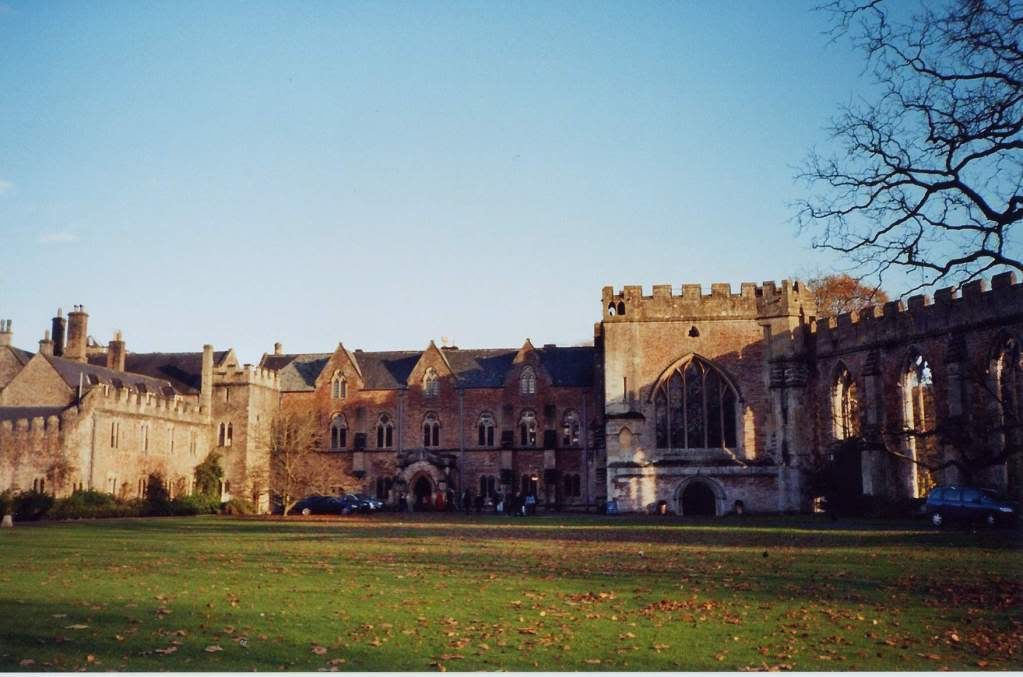 View into the other direction, this time the real Cathedral of Wells: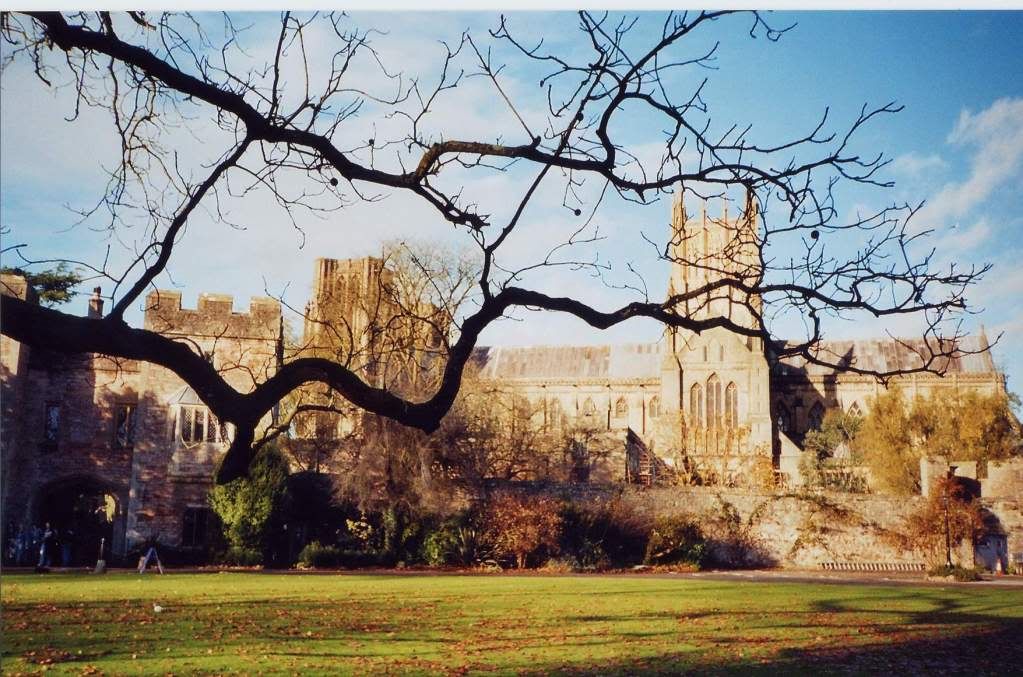 Inside, on our way to the room: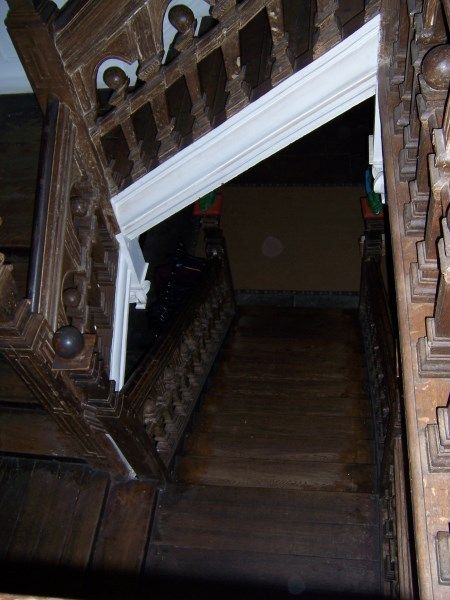 The room the Q & A panel took place in: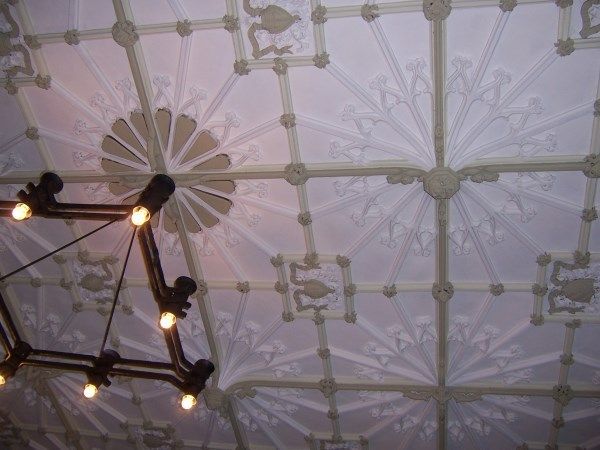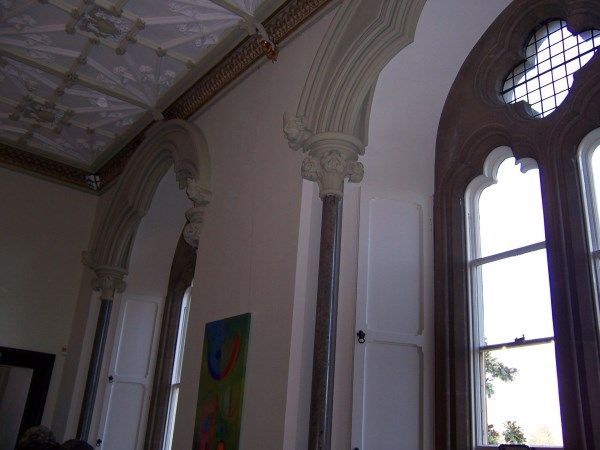 The reason why we were there:




Amanda Tapping was literally there to hold his hand. He was cute and shy and adorable. Nowadays you can't get him off the stage anymore, but back then they really tried to accommodate him as much as possible. While 300 tickets were sold, we were taken in groups of 60, having Friday morning, Friday afternoon, Saturday morning, Saturday afternoon, and Sunday morning, while both groups coming together in the evening for an auction. So it was really short but sweet. First an hour Q&A, then coffee or tea with them going around the tables, and finally the picture taken.

The way to the afternoon tea: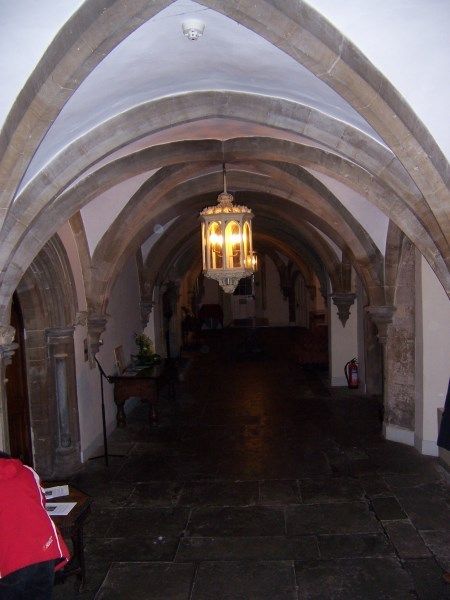 They also had this great idea to beforehand ask the fans for their likes and occupations, and then each got a personalized wine glass charm. I got a cow of course.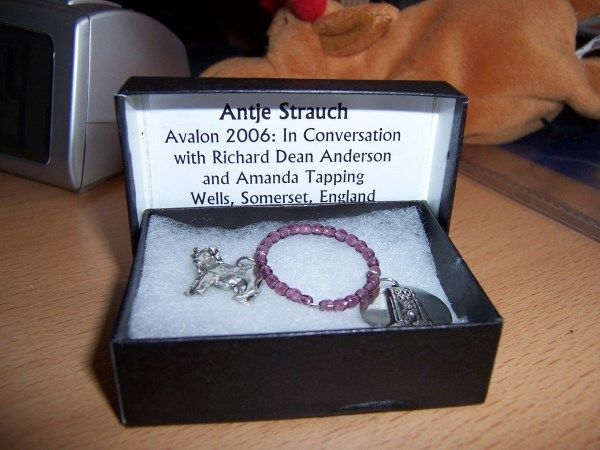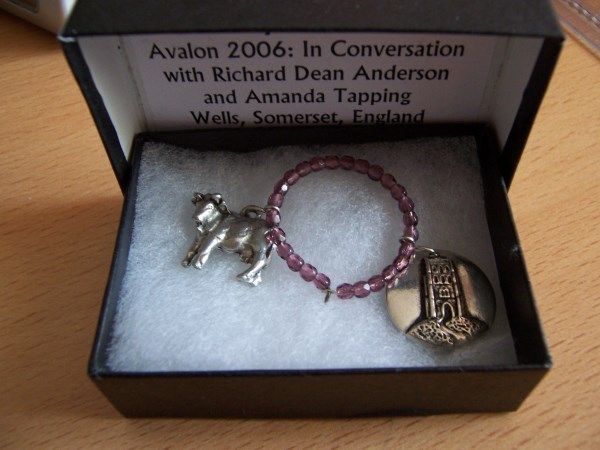 The room we were waiting in for our picture to be taken. Do you believe me now when I say this was the most beautiful convention venue ever?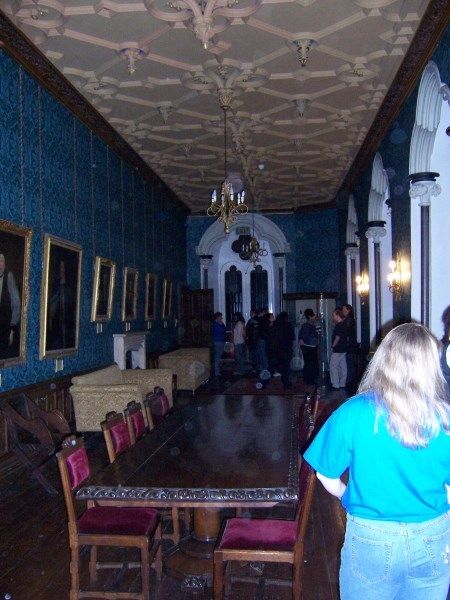 This is the picture that was done that day:





Here's a pic from the auction in the evening, showing how close friends Rick and Amanda are and how much she comforted him.




Our auction took place in the city hall and was opened by the mayor of Wells. No, seriously: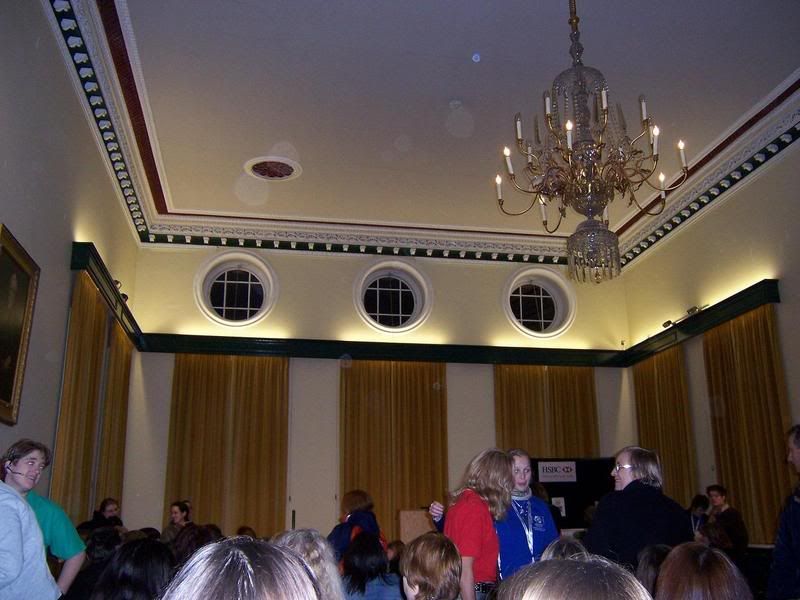 The whole city was very welcoming (btw, it is the smallest city in England, and is only a city because it has that cathedral). There were also signs at certain shops with giving us a discount when showing the convention badge. I mean, how cool is that? They seriously didn't exaggerate when they claimed the whole city was waiting for us.

On Friday evening city hall was occupied with some else event and the auction actually took place inside the cathedral, with the auctionator standing on the pulpit. I've seen pictures. Beyond awesome.



When leaving the room, we also got this as a gift from a local artist:




part 2/2: Glastonbury, more Wells, a wonderful Pub evening and Bristol
.
.