So, here comes the first day of my travel report. I'll start right at the beginning. No RDA pictures in this one, but some action figure shots on original location in Vancouver. Yes, we brought them with us. We actually had to pack twice, our own stuff and the little stuff for the figures. Paya made the Security officer at the airport smile when she had to show her things.



Arrival and actionfigures on location

Our travel started at the Dresden International Airport.




Well, not so international, there was only one plane to see and much empty space. SG-1 was waiting along with us: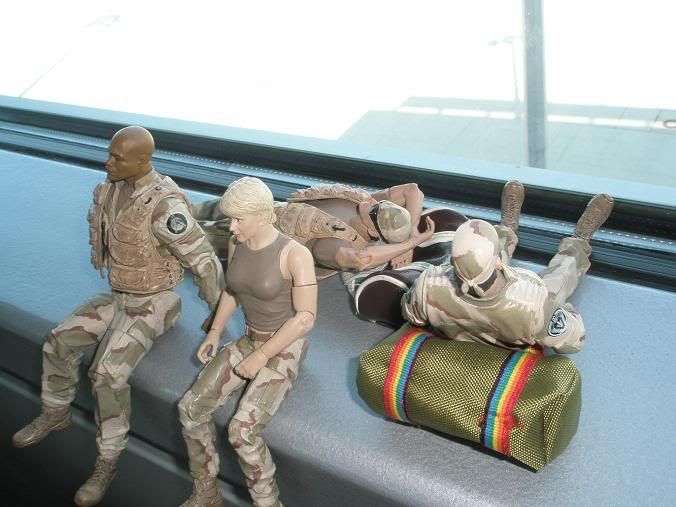 When it was time to go down, we found that the escalator looks a lot like in the episode "2010" so we put the Stargate at the bottom of it and made some more pictures.




And even at the side the panels look like those things that were shooting at poor Jack! I should photoshop laser beams into them.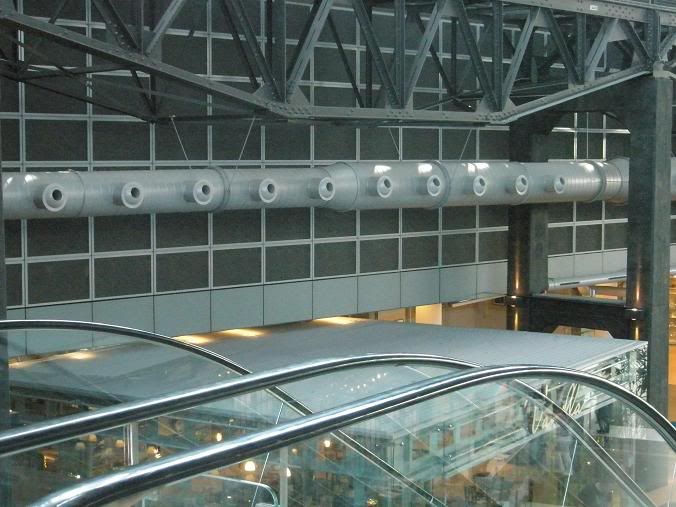 More waiting after the security check: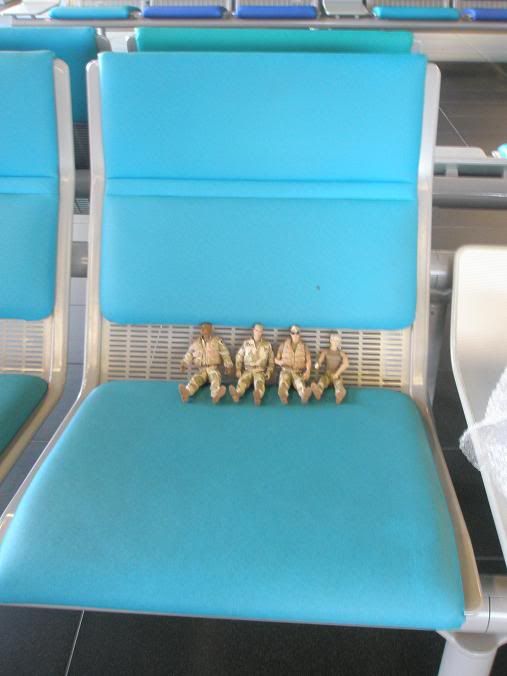 The whole actionfigure story complete with dialogue and better pictures by Paya can now also be found here:
http://rdanderson.com/phpBB/viewtopic.php?p=112950#112950

We flew from Dresden to Frankfurt and from there to Vancouver. Nice movie choices on board (each had their own screen), there was the fourth part of "Shrek", Tim Burton's "Alice in Wonderland" and several more movies, also "Desperate Housewives" and "Glee" and... I watched the second part of "Nanny McPhee".

After we arrived, the woman at the immigration counter asked me where Paya and I had met. No idea why she wanted to know that. I tried to explain "England – evening with Richard Dean Anderson – MacGyver? Stargate?" but she didn't get it. Asked whether it was for work. Confused me so much that I forgot my water bottle on her counter. When I tried to walk back in a security officer held me back and told me to go to the information to get somebody come in with me. But the information sent me to the immigration office. The woman in there sent me to a telephone to call somebody. At this point I gave up and decided to just buy a new bottle, as it was not worth the effort. Seriously, why did nobody just help me by going with me or getting it for me?

We drove by Taxi to the YWCA and took a short nap after the long travel, but since it still was early afternoon we went out a bit later. It was very warm outside. We went to the formerly Expo Center which now is a casino, and made action figure pictures on original location. The episode "Bane" was shot here. Remember, Teal'c was bitten by a big bug and pupated. I apologize for the desert uniforms, they should wear green in this scene, but I could not bring all my figures with me, so this will have to do. Hope you like it anyway.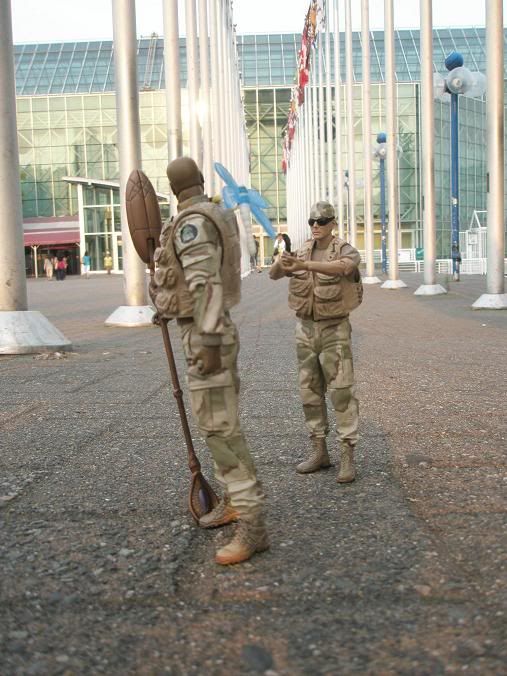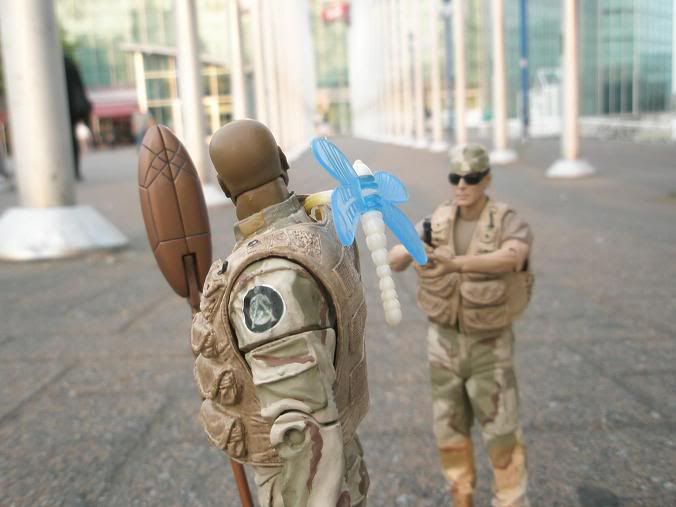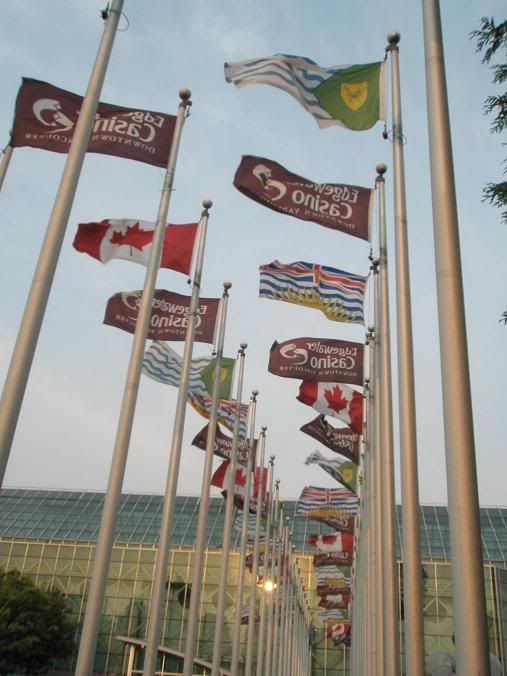 Inside the building the episode "2010" was shot, but I doubt they would have allowed me to put my Stargate in there.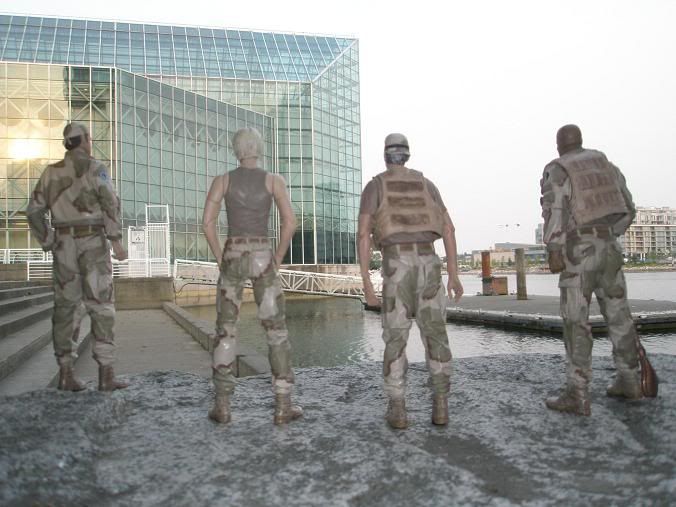 Some more pictures can be found here:
http://rdanderson.com/phpBB/viewtopic.php?p=113090#113090

And some random Police car:




Later we went to a "White Spot" to celebrate our first evening and had a lovely burger and blueberry pie which I forgot to photograph. Walked home at 11 PM and it still was fairly warm outside. Very unusual for Vancouver.


Next - Part 2: Moving to the Sheraton, many goodies and a surprise
.
.