Previously - Part 1: Arrival and actionfigures on location

Part 2: Moving to the Sheraton, many goodies and a surprise

We left the YWCA and went by Taxi to the Sheraton Wall Center. It's actually not that far but with all the luggage more comfortable. We were the first to arrive in our room. The layout – beds, bathroom - was mirrored to the one we had two years ago, but the most important change: This time we had free internet access! Which immediately got tried out, of course.

And there was the big surprise in the mail – both Paya and me had managed to get one of the few dinner tickets for the evening. Literally in the last minute. Yay!




sufreund from UK was the next to arrive and there was much hugging and chatting. For lunch we had a Hot Dog at the street corner and then it was time to get our badges and stuff at registration. We got a nice bag which read "Meet the Man", a water bottle – and a jo-jo! What fun. For those that don't know – there is one episode where Jack O'Neill plays with a jo-jo and so it became attached to his character.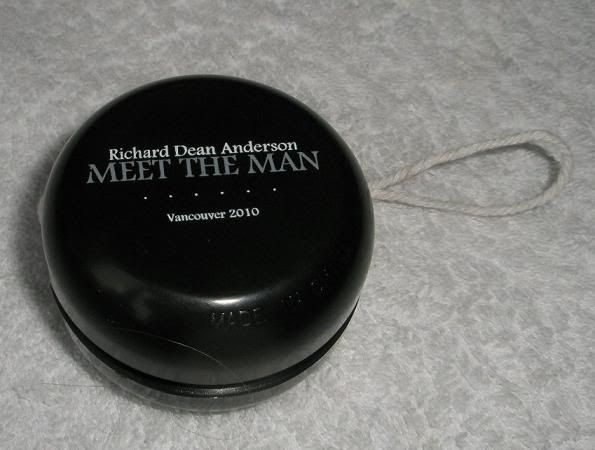 And this was the ticket with a nice lanyard




While waiting for the badges we found many more friends from previous years in the line, so there was always somebody to chat with. This is the other reason I like to go to such events – not only because of the stars, but also because of the people from all over the world. When we came back Laurie had arrived. More chatting, ironing of the clothes for dinner (there was a dress code) and soon it was 6 PM and the dinner started. I met briefly with
sharp2799 and
renwah and then I got into the room.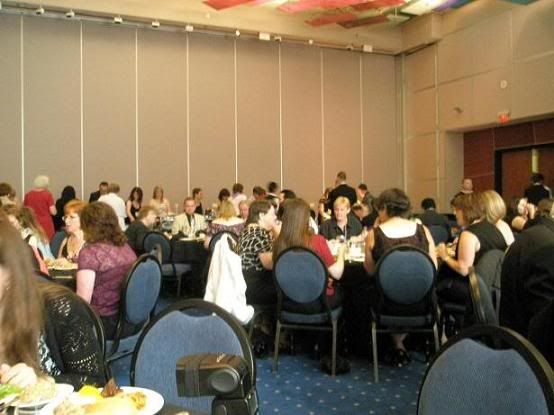 There were several round tables and each seat had a little box with our names and a charm. I got one of these at "Avalon 2006" as well, you have to fill out a form beforehand, about your job and your hobbies and they pick one that matches your interests. It is for having something to talk about at the table, and to mark your wine glass. This time I got the ticket from somebody else though, so no idea whom the little turtle belongs to. If you read this and you want to have it – write to me!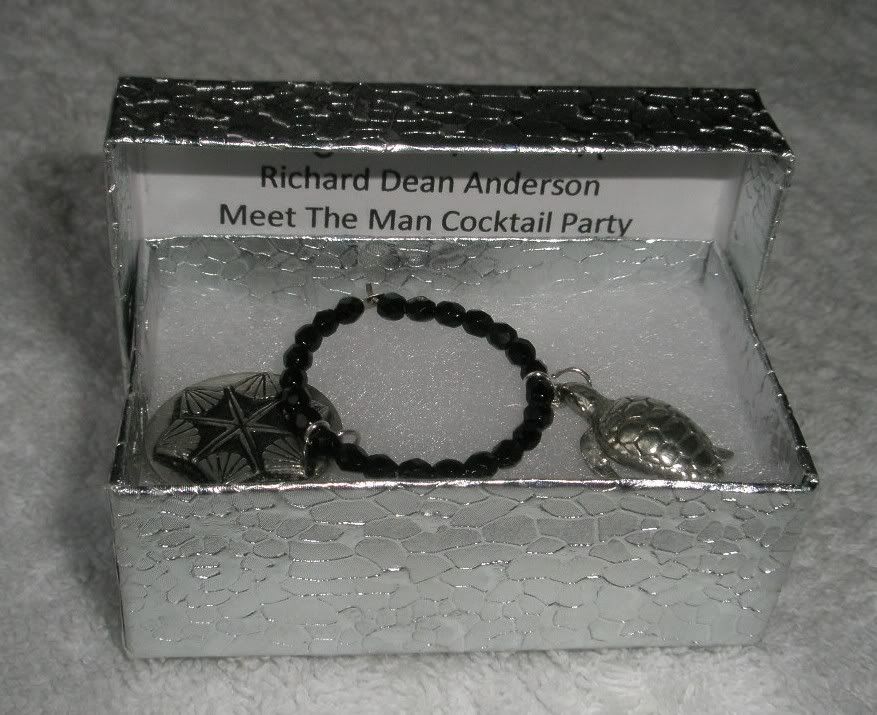 Our table was quite a mixed round – there was another German, some from the US and some from London. All very nice people. When I went out to the bar to get a drink
neiths_arrow suddenly called me. Turned out she was staying just a few rooms down our floor.


.
Next - Part 3: Dinner with Richard Dean Anderson
.
.