I haven't yet posted the pictures of our family's Easter stroll. The first weekend with nice weather. Looking at these pictures you probably wouldn't think that you are still in Dresden. A beautiful place called Loschwitz and at the other side Blasewitz, which used to be a small village but now is part of the city. Friedrich Schiller wrote his Ode to Joy there which you surely know with the music of Beethoven. The place of the other side of the Elbe is called Schillerplatz.

The first picture is the famous bridge called Blaues Wunder - Blue Wonder. It's more than 100 years old and was the first steel bridge that had no pillars in the water so the ships could pass it better. Sadly no steamboat was there to be photographed but it is always a sight when they fold down their chimney to go under the bridge: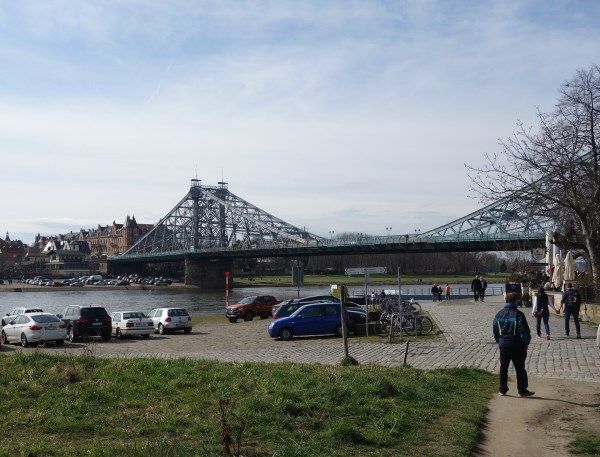 The blue line you can see going up the hill in the background is our suspension cable car: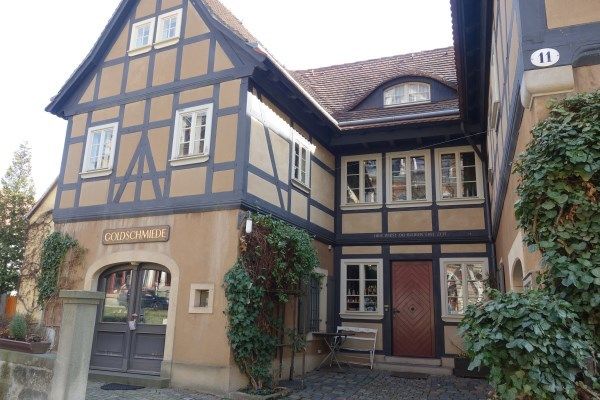 A memorial for the bad floods we had in 2002 and 2013 where you couldn't have walked here as it was all under water. Normal water level is about 2 meters (~ 6 feet), it was up to 9 meters (~ 29 feet) back then.