I watched the first episode of "The Family" today - thank you
kanarek13 for recommending this one! Very intriguing, I'll definitely watch more (and who do I see there? Rupert Graves ;) ).
IMDB tried to throw me by saying that it gets filmed in New York, but if this building isn't the Vancouver Art Gallery then I am eating my hat (or a broom, as we say in Germany).

This building first came to my attention in a "Stargate" episode back in season 2 called "Secrets" where Sam and Jack were in Washington. A reporter got killed by a car in front of the building and you didn't know whether the government had anything to do with it as he had found out about the Stargate, or whether it really was an accident. Remember?

So ever since then I keep seeing this building with the two lions and the huge columns. And I spotted it immediately in this scene from "The Family":

Screenshot: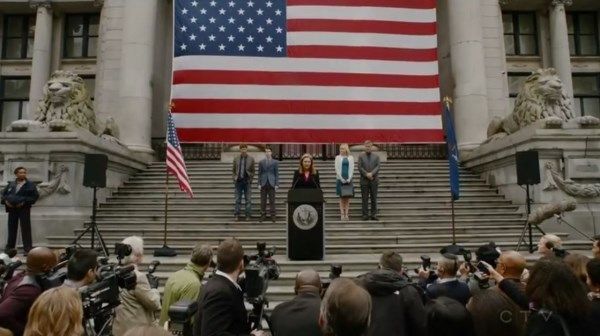 My picture:




Same lions, same fence, same stairs, same columns, same security cam at the right side even. No idea how they came from New York to Vancouver, but there you go!