For
niviene and everyone who always wanted to know who is in my Detolf:



Sherlock and John (the empty chair is reserved for Mycroft). Sherlock usually in his famous hands on the nose pose but I changed his hands for a scene:




Stargate & Doctor Who: Jack and Daniel. They used to sit holding hands and arms around each other, but I took the Weeping Angel out recently so the poses got a bit disturbed: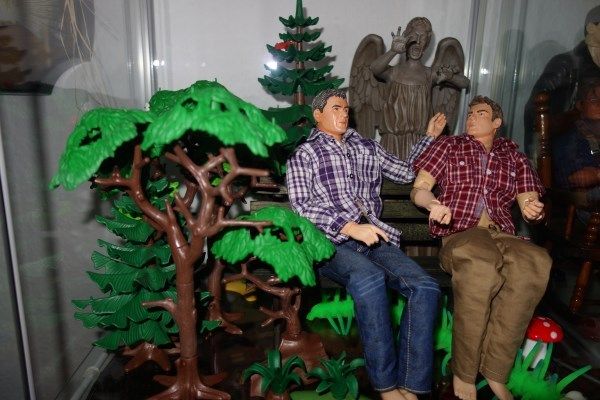 Doctor Who & Torchwood: The Ninth Doctor (walkie-talkie), Ianto (made from Dragon Jamie Classic Adam figure), President Obama (with which I became famous and was interviewed for TV and newspaper when the real one visited Dresden), Jack Harkness (made from a Max Steel figure) and Martha: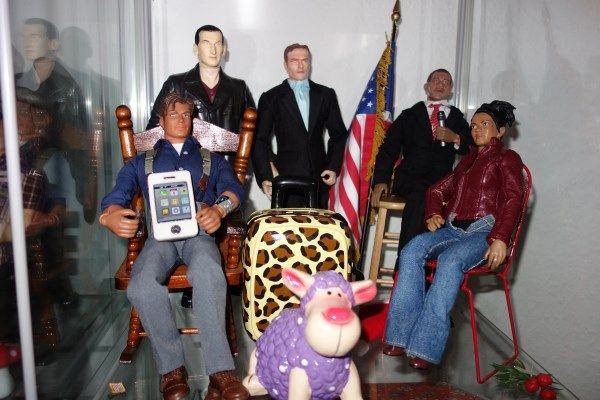 Doctor Who: The Eleventh Doctor and two Tens:






And finally, the Barbie kitchen and Sindy room divider:




Soon I'll need a new shelf for Kirk and Spock.