Another episode posting, in memorian of Dom DeLuise.
Today we get to see - "Urgo".
Im Gedenken an Dom DeLuise, der kürzlich verstarb, sehen wir heute die Episode "Urgo".
At first, Jack is alone at the table:
Anfangs sitzt Jack noch allein am Tisch:
Then Daniel, Teal'c and Sam join him:
Dann kommen Daniel, Teal'c und Sam hinzu: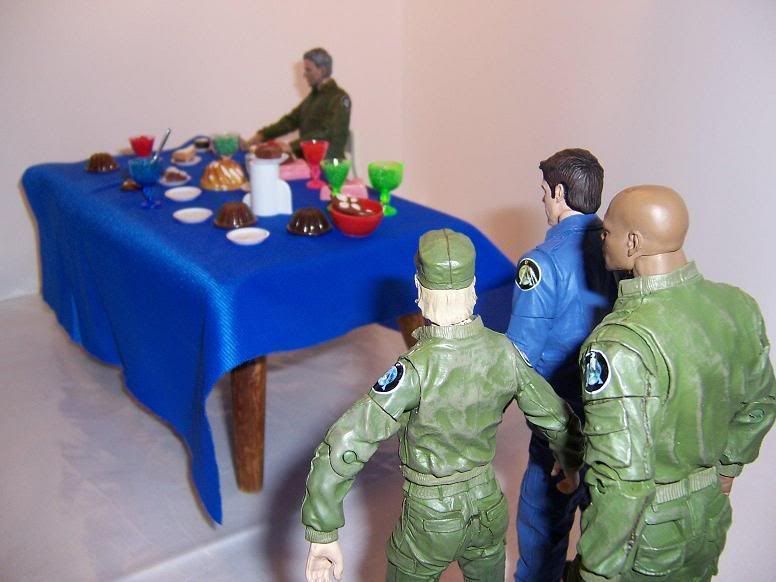 Some of these cakes I made out of Suralin (plasticine which can be hardened in the oven, same like FIMO). I tried to match the original scene with those.
Others are from my little toy shop. The "Jello" are small pearls and some of the glasses always fell over... that was no fun!
Einige der Kuchenstücke habe ich aus Suralin geknetet (so was wie FIMO.) Damit es genauso wie in der Serie aussieht. Andere sind aus dem Kaufmannsladen. Die "Götterspeise" in den Gläsern sind kleine Perlen, was nicht witzig war, da die Gläser dauernd umfielen...