Back to good old action figure theater: Today we see the episode "A Hundred Days".
Heute sehen wir die Episode "O'Neill und Laira".
Jack is chopping wood...
Jack hackt Holz...
...and using the whetstone...
...und schleift die Axt mit dem Schleifstein...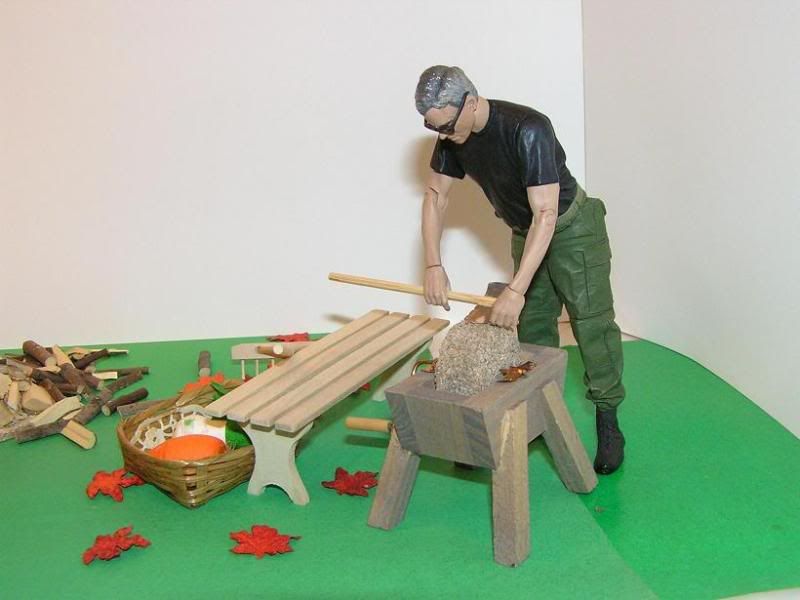 ...and digging for the Stargate...
...und gräbt nach dem Stargate...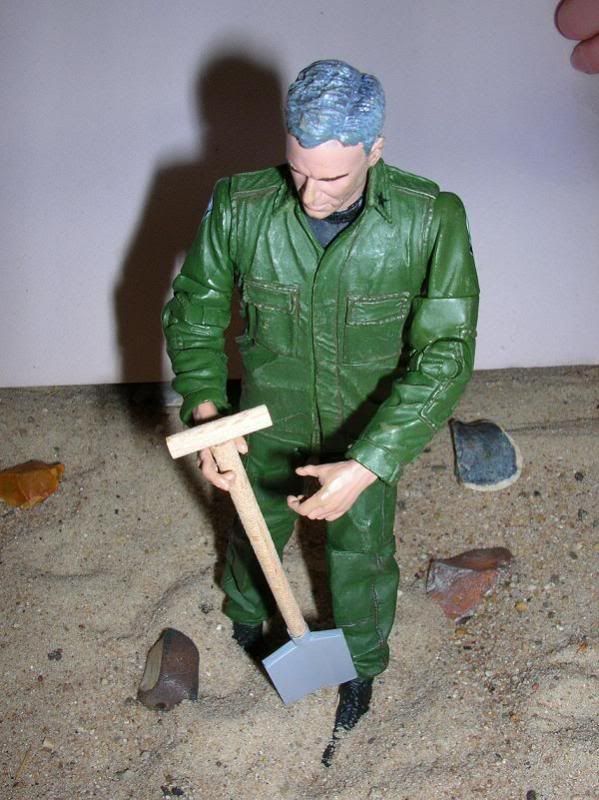 ...in the middle of Nowhere.
...das irgendwo hier unter dem ganzen Geröll liegt.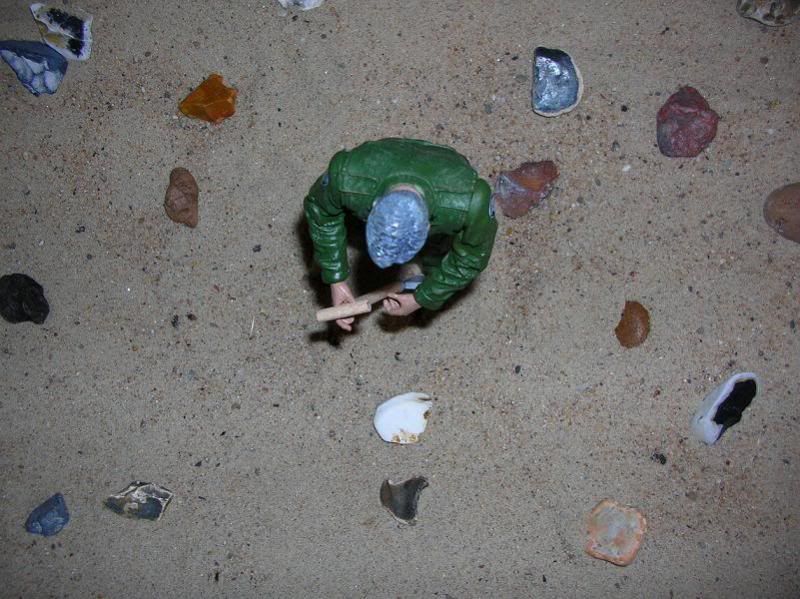 PS: I made the axe myself, so that it would look exactly like the one Jack had.
.