Finally I was able to take pictures of my Dark Archer sharpening his scimitar. Although he is not able to sit down so I had to do those standing up but in close-up you don't see the difference. That is my photo camera battery he is sharpening it on ;)
Also, as I said yesterday, he is not able to hold the handle in his right hand. So this is the only pose I could do, instead of moving from right to left. Plus of course in the scene his hood was down but you can't have everything. If they ever do a new figure with John's face I'll re-do the scene.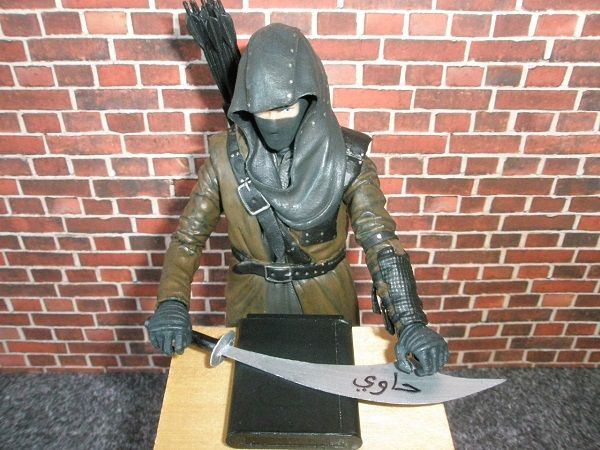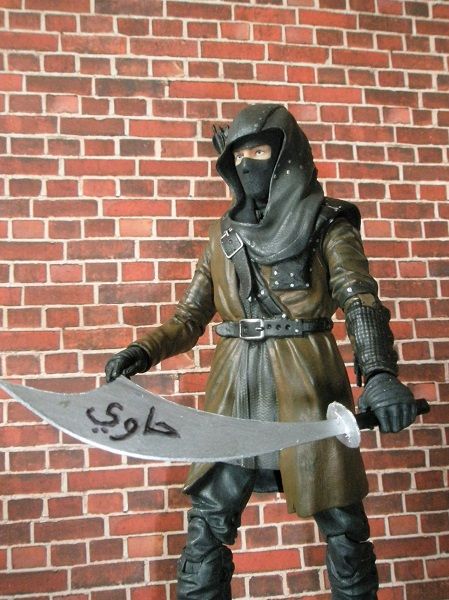 In this last picture you can really see the glint of the sharp blade, as I did indeed sharpen it the same way. So cool!