I recently saw "Shaun the sheep - the movie" and loved it. I giggled through the whole thing. These sheep are so cute!
I stumbled about new merchandise on ebay. These mini figures are smaller than my thumb.
Thumb up Shaun - Shaun - Shaun all fours - Shaun with snacks. The fur is really fuzzy!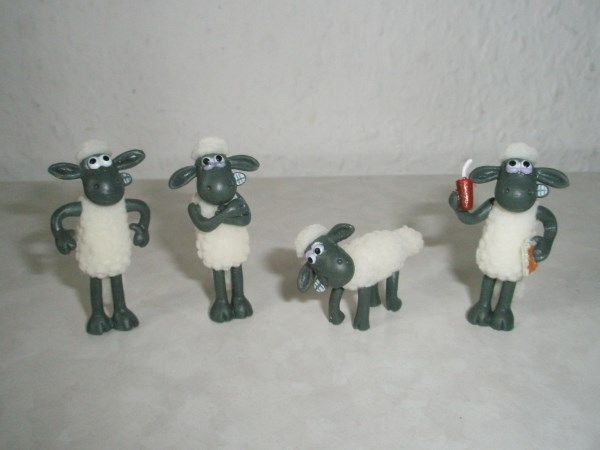 Sadly both Timmy and his mum suffer from a short and a long leg and cannot stand unsupported. I used Blu Tack.
Diving Shaun - Timmy - Timmy's Mum - Shirley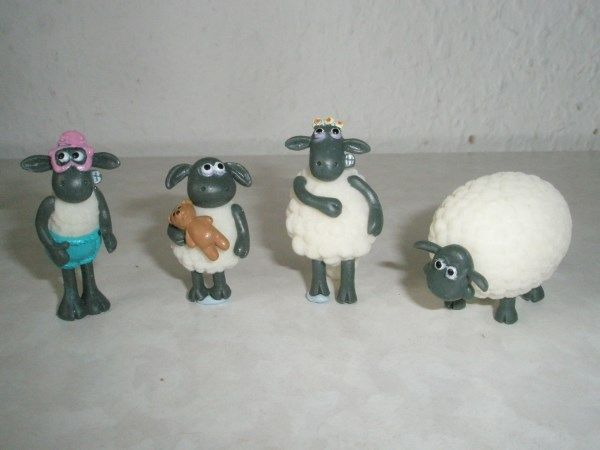 Mr. X - Trumper - Shaun in disguise - Farmer
Bitzer - Slip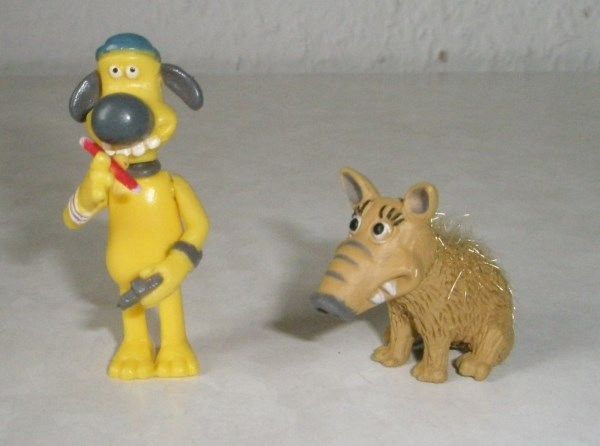 This is the package if you buy them but you won't know what's inside: