I bought a Jack Bauer a while ago but never showed any pictures. It's a well done figure with lots of details. Lots of nice accessories also which always make me happy. They can be taken apart to save space. I keep him in his original box for now but if I run out of space I wonder if he would mind moving in with Indiana Jones?
The earpiece even has a wire and you can take off the bag. Not sure what the holster is for as you can't put the weapon in.
Finally a figure that can hold its weapon with both hands. None of the others can turn their arms inside far enough for that. He's not good for many other poses though, having no knee or elbow joints. He can swivel at the hip, and he can turn his head, arms at the shoulders and also the hands. But the face is very nice.
Overall a great figure that fits in size with some of my others. Maybe one day Captain Kirk will get rescued by Jack Bauer? Doesn't look so good for Sherlock or the Doctor, though. Sorry! ;)
(
Collapse
)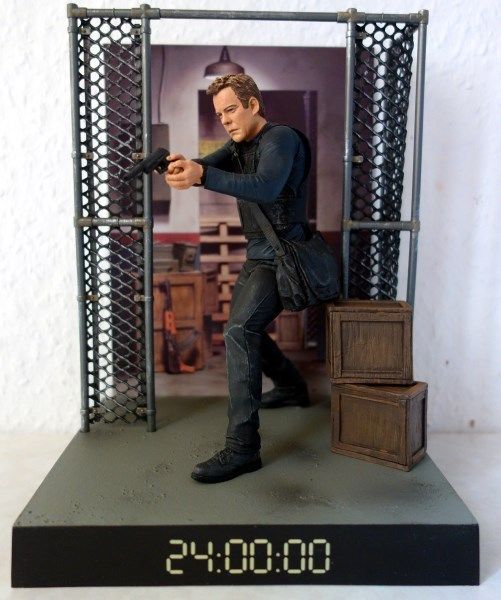 PS: If you want to hear a funny story about Kiefer Sutherland and his father Donald, click the link to my picture with Tony Curran who has worked with both:
http://dieastra.livejournal.com/105843.html
.
.