"Commissioner Gordon for you, sir."
"Thank you - wait, where is Alfred?!?"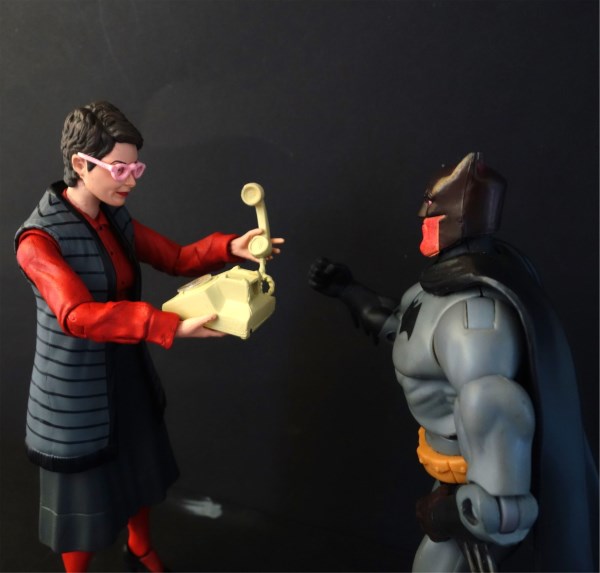 Diamond Select Toys Janine Melnitz from "Ghostbusters". She comes with a piece for the rooftop diorama that I don't really have use for, a telephone where you can take the handle off, a call button and open and closed boxes with Chinese food. If you look closely, the handle of the closed box does not go all the way around at the side. I'll have to fix that next time I have the Milliput out.