This is the "Icon Heroes DC Green Arrow TV Pen and Paper Clip Holder Novelty" Some cool Arrow merchandise I think! You can put pens and paperclips into it. I love how detailed it is.
If anyone wants it, I got it here for a fair price. Ebay wanted the double amount. So don't just fall for the first seller! https://www.amazon.com/Icon-Heroes-Green-Holder-Novelty/dp/B00X1PZM1I/ref=sr_1_30?ie=UTF8&qid=1469095515&sr=8-30&keywords=arrow
I've put some more detailed pictures behind the cut.






Here you put the pens:




The lid of the trunk can be taken away, and in go the paperclips: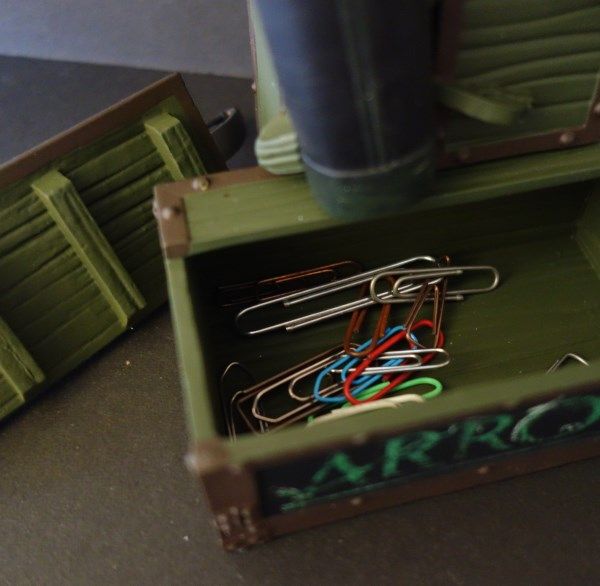 I love how detailed it is:






And some gratuitous naked Oliver Queen ;) Just for size comparison, of course.