Some picture of my first Mezco Spock. The Mirror Mirror version was first available at SDCC and can now be ordered at the Think Geek shop. There is also a Cage Spock variant available. Ordinary Spock has been out for a few months but has not reached German shops yet. There will be also Kirk and Sulu in October, and they work on a Captain's chair. Maybe we'll even get the whole bridge, that would be cool.

So far no plans to make the golden Mirror Kirk but I hope they'll do him one day.

These are 1:12 scale, even smaller than my other action figures, but with real clothes and great faces. With about 70 USD they cost more than normal figures, but considerably less than the 1:6 collectors scale. They also come with several hands for different poses, just like the big ones. See more pictures behind the cut.



The box, front and back: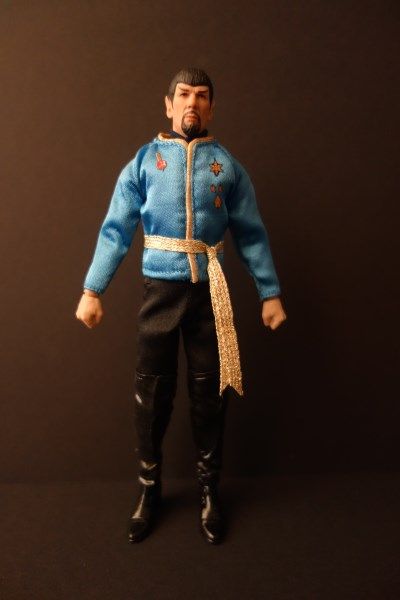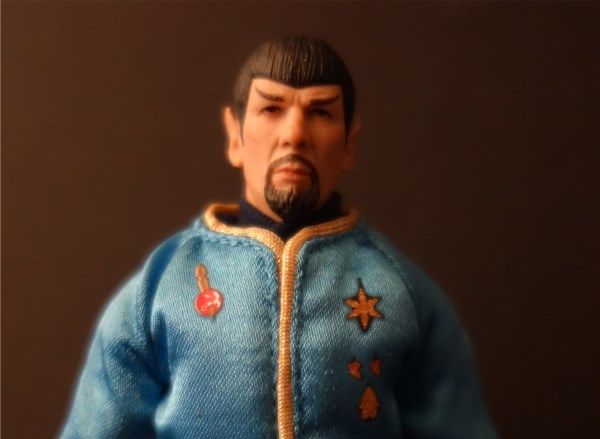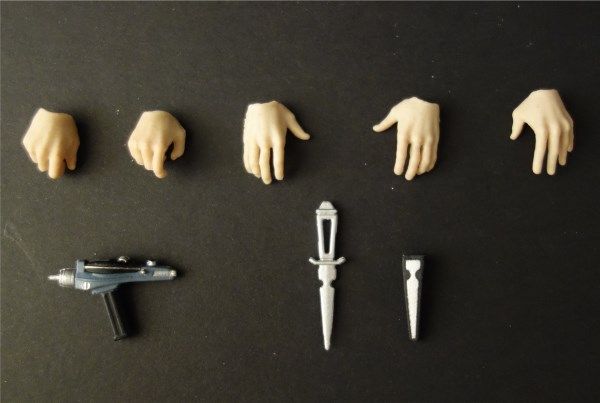 The dagger fits nicely into the loop at the hip:




He also comes with a nice stand, you either can put his foot onto the peg:




Or you can go for the whole grab but I don't think that will be necessary:




Now let's try some poses, shall we?