I've posted some bits of this before, but never the whole process from start to finish. Especially for
bloodsong13t who asked. Here is how I created Jack Harkness from a Max Steel figure. Thanks to a friend who found him and said the face looks similar. For years I had searched for a figure. We now will also get an official Jack by Big Chief Studios (picture here) but he is not even on pre-order yet so that will take a while. In the meantime, here is my version! More pictures under the cut.



This is what he originally looked like (minus the coats), he came in that black suit. Here I am trying two different coats. The grey one was nice but too tight for his muscles, so the Doctor got it in the end. He is thinner ;) The other one fit Jack better but was too greenish. It had looked grey on the ebay picture.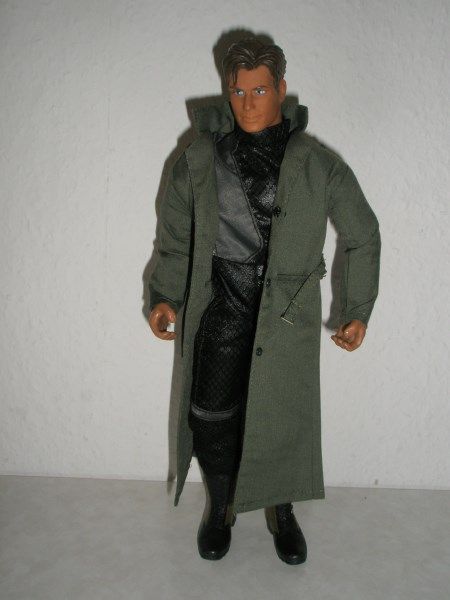 The grey coat came together with these pants and they are really nice! It is very hard finding good 1:6 pants, most look cheap or glittery for Ken dolls.

Here they are a little ill fitting yet, but once I put boxer shorts underneat it looked better.

Front:




Back:




Also it was the exact right length:




The shoes are also amazing, real leather and stitches. The braces are from a German WWI soldier I believe. The blue shirt is from a Twilight figure. I found all these pieces on ebay.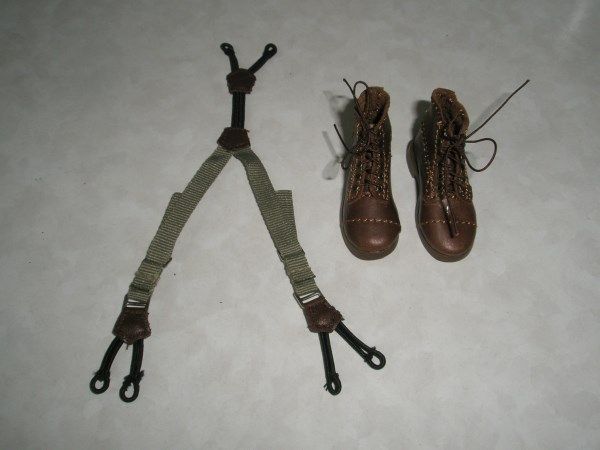 Here you can see that Max Steel already comes with a wrist band similar to Jack's. It is silver instead of brown leather but I did not repaint it. My figure also has an artificial arm. Also you can put a battery inside him and then he talks. I've never tried that. But it once created problems when I wanted to fly with him from Berlin. They said I had a battery inside and that it was not allowed on the plane. I offered to undress him and look (to be honest, I never looked inside, I didn't put one in but maybe there was on in when it arrived?) which would have been quite a hassle, to get that tight shirt over him again. But then they had a closer look and said it was okay.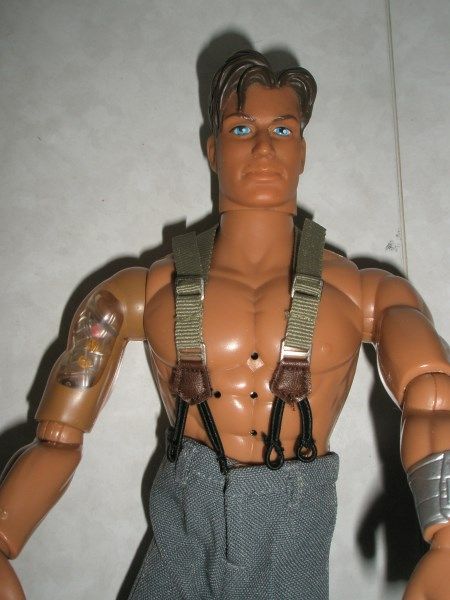 And this is what he looks like "down below" in case you were wondering ;)




But how to sew the braces to the pants?




Since the Doctor didn't want to do it, I had to. I was sewing buttons onto this little guy's pants whily my own pants were lying without a button for weeks. Priorities! The buttons were given to me by the same friend who found Max. They are so tiny!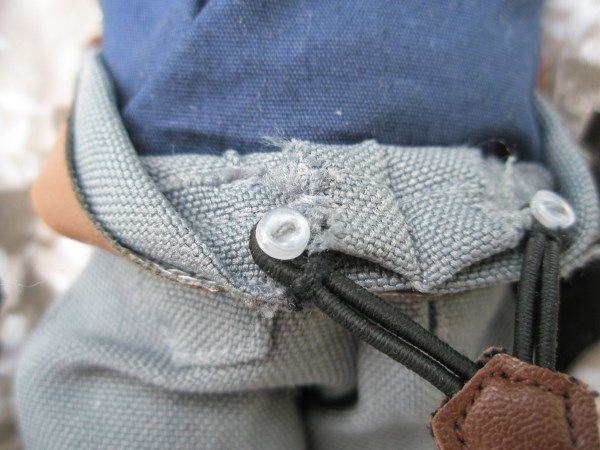 To finish off, he got a belt and a Webley with holster. Sadly this is the only picture I have of the webley and holster, as I lost them while creating these pictures




I got a new webley now but without holster. It can open up, I don't remember if the old did that. But the handle is all black, I should paint it brown.




He even got Weevil spray!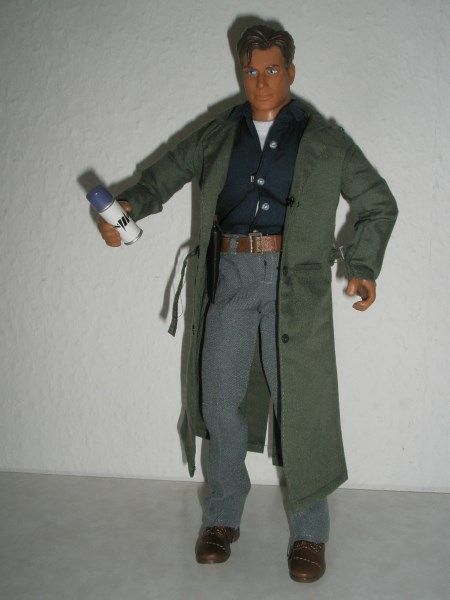 Finished! I had to cut up the cuffs - they did not have a button, and did not fit over his thick fists. But Jack often wore them rolled up anyway.