Okay, first for everyone who like me has an earworm since my previous post ;) Here is one of my favorite songs, I've loved it ever since I was a child and had no idea that it was from a musical. Here is the really funny interpretation with John Barrowman and Ruthie Henshall. One of the first songs I found that night when I found out that JB sings: Anything you can do I can do better

But I digress. Here is the promised proper introduction post for the Mezco Kirk. He is 16,5 cm / 6,5" high. And he has ONE advantage over the 12" QMX Kirk which you can see when you click the LJ cut ;)



Front and back of the box - very nice!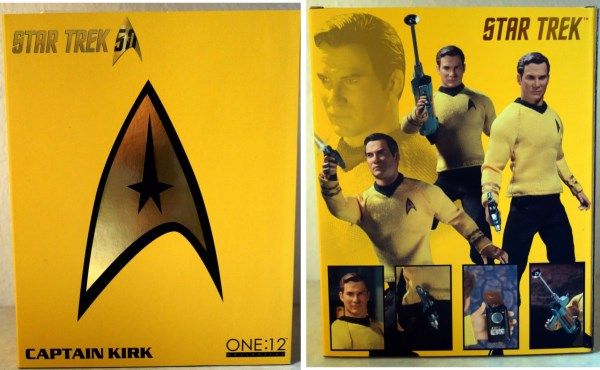 Everything is like with a big figure, just cuter:




He comes with several hands for different poses, the phaser rifle, phaser and communicator (which can even be opened) and even a second head that has a slight smirk if you look very carefully. One point for Mezco:




And here is the other advantage I was talking about ;)
Don't look at me like that, I HAD to do it. I was seriously afraid of breaking his elbow when I tried to bend it without seeing the joint. It was really stuck. So I took off his shirt: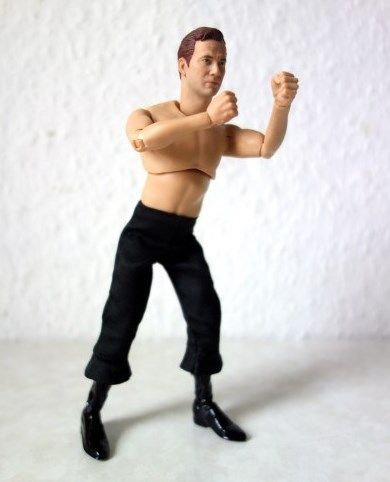 The elbows can bend as well as swirl, and also the shoulders can move up and down as well as sideways. The feet bend and turn as well. Okay, let's get you dressed again (I probably shouldn't do that too often, as the material has to stretch quite a bit to get it on and off, but imagine the possibilities! And I am not even really a slasher)




So I've tried the other classic pose:




And then I finally realized that I totally had forgotten to put up the black background I usually use: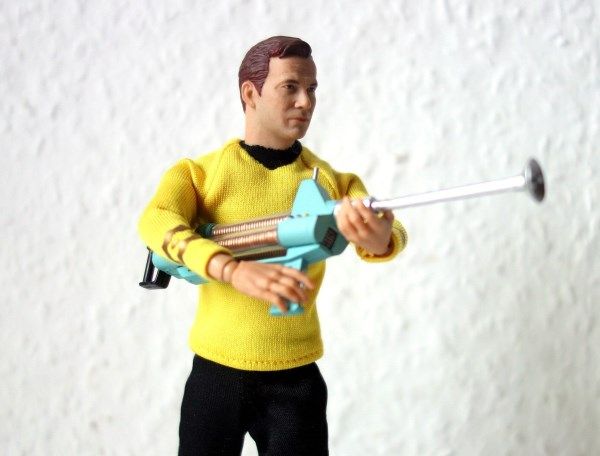 It makes the pictures usually so much better - see? Sorry about that. But I did not want to undress him again and start anew.