A bit late but here are for all my new friends my Christmas decorations of this year! Some things are the same each year, but there is also some new stuff added. For close-ups, more explanations and all the things that light up please also see the entries of 2015, 2014 and 2011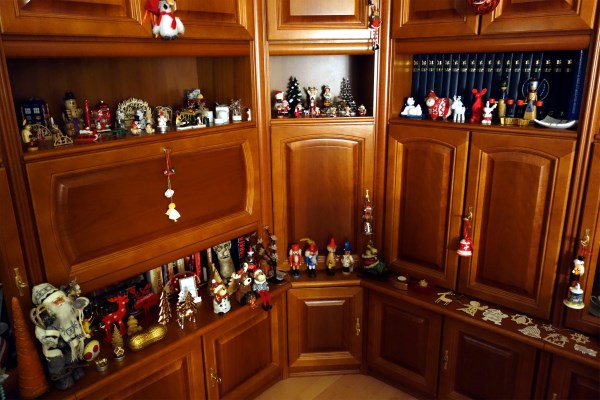 I decorated the TARDIS a bit ;)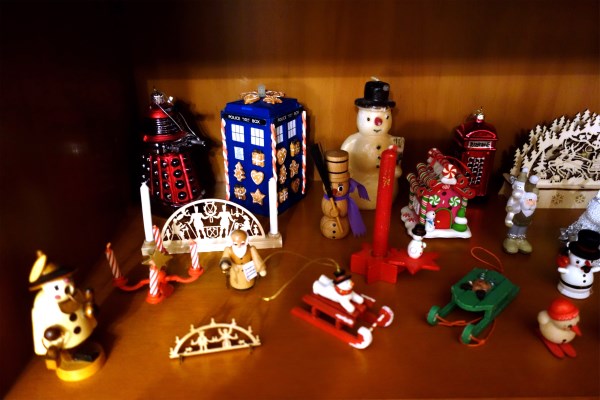 The two penguins at the front are the start of an collection. Each year I want to buy another one. They're so cute! Only problem is, they keep making more so I'll never catch up LOL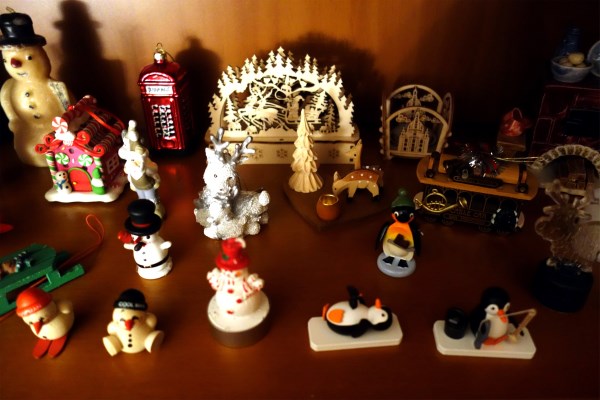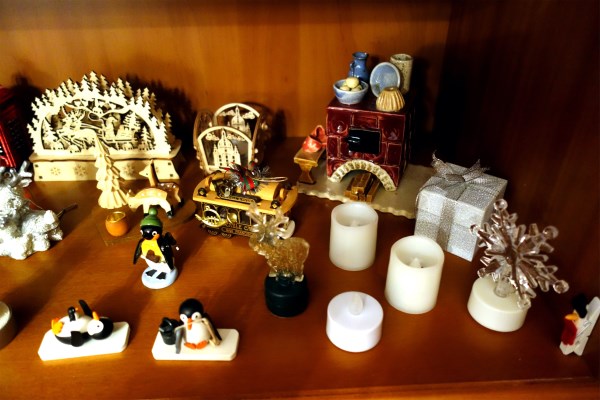 I tried to go by theme this year: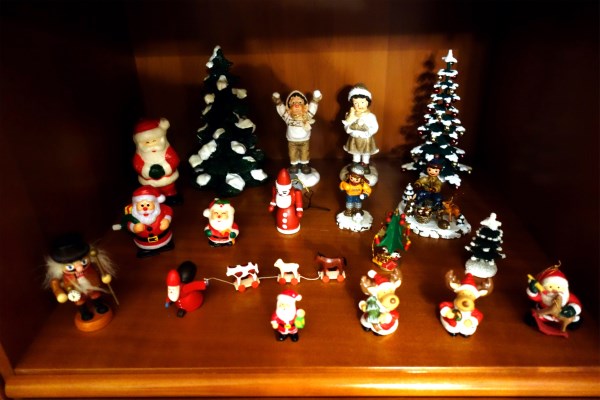 The polar bear at the left...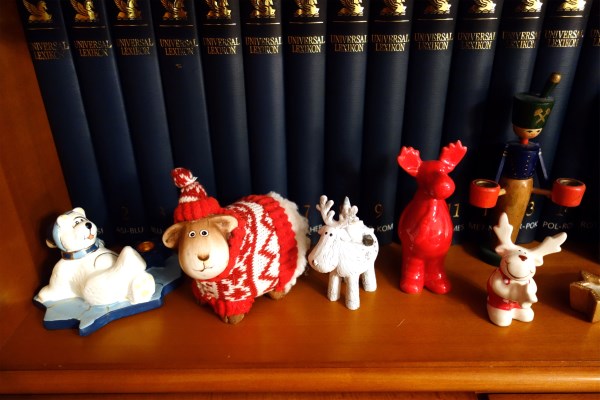 ...the comet and the parcel bowl at the right were things I always wanted to use as gifts so I had them in my shelf for years, now I finally decided to keep them myself.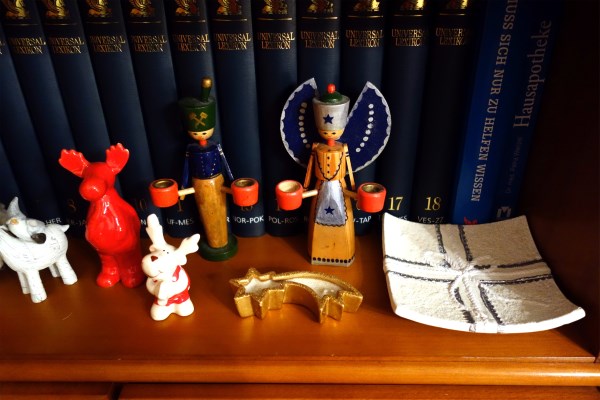 The music box shelf. The one on the left was only bought because John Barrowman once was on QVC. True story. He used to sell his CDs and also skin care line there, and make all kind of fun with the other products. These came in three different designs, the other two I gave to my brother and my mother. Mine has a little train going around when opened. You can see it in the 2015 pictures.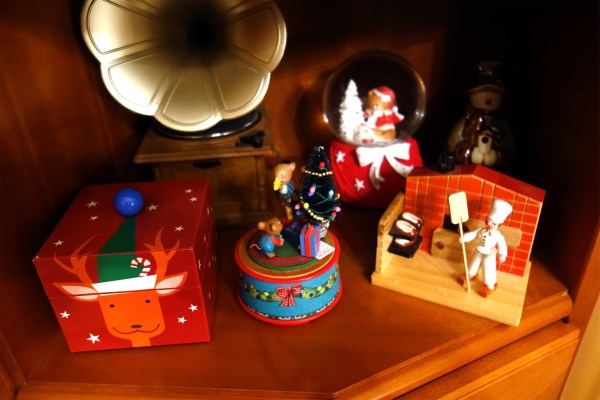 The guy on the left is new. I bought it last year for myself. There were two others available, in red, with other things, but I loved this one best. Good that I got him, I wanted to go to the shop again this year and it's gone.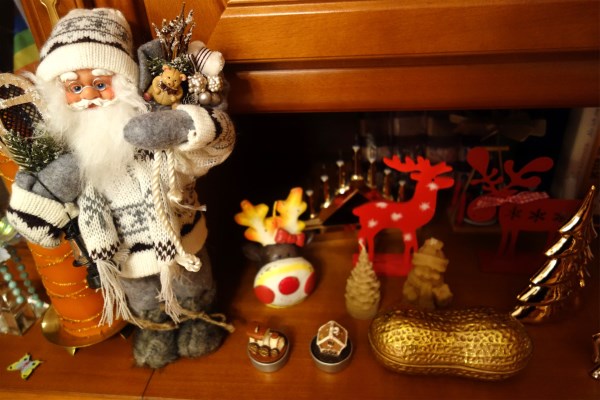 Last year my mother gave me the golden deer, then after Christmas I saw the perfect trees for it in our flower shop.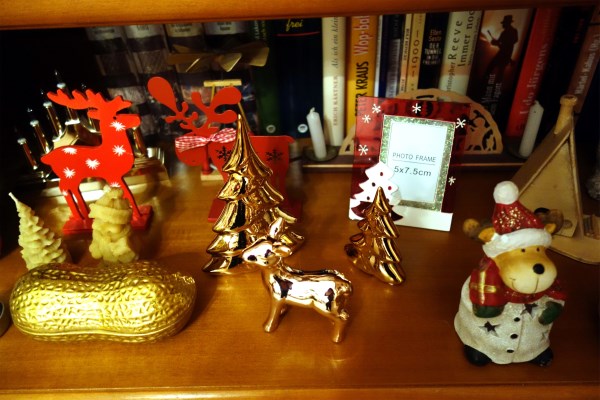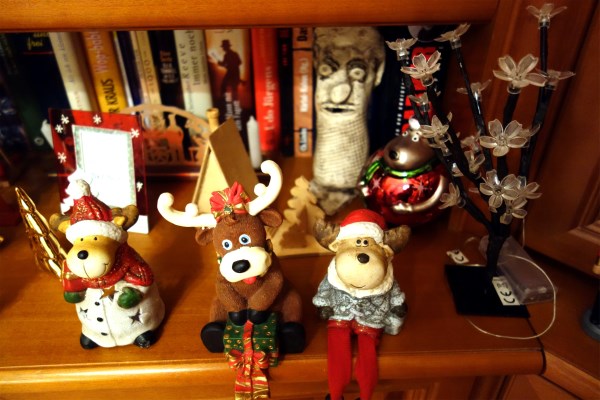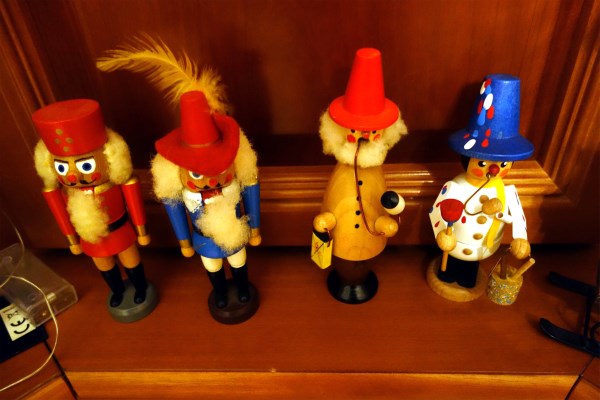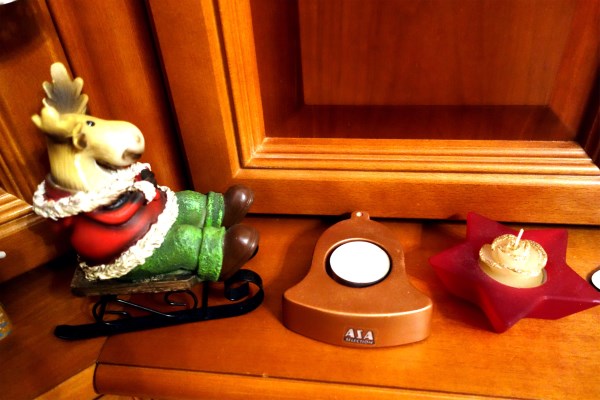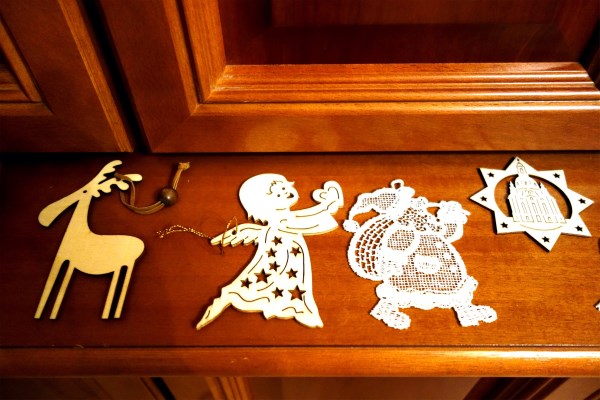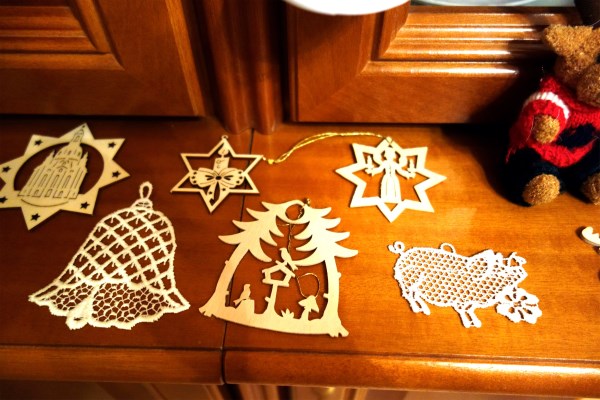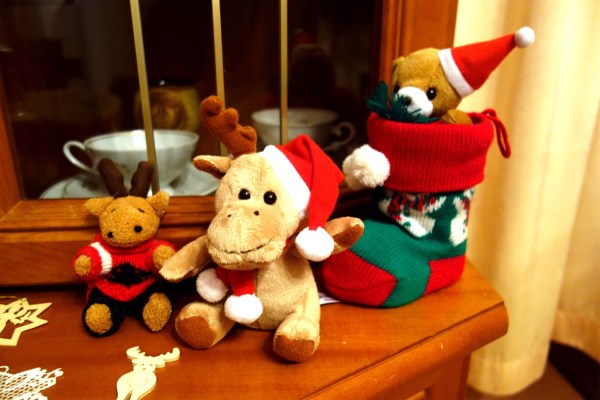 My advent calendar! It's in 3D actually, if you look carefully. It folds up to three layers of paper.
It's one of the kind I love so much where you can for example open a window in one of the market stalls and see what's behind. So the picture within the picture always fits. When you open the door of the unfinished snowman, he will be finished. Things like that. I never liked the advent calendars which had a beautiful picture on top but then you just opened to random pictures not fitting with the general one. I bought this one for myself a few years ago as I loved the layout so much. I probably should try putting my tiny Star Trek figures in front of it! Now there's an idea.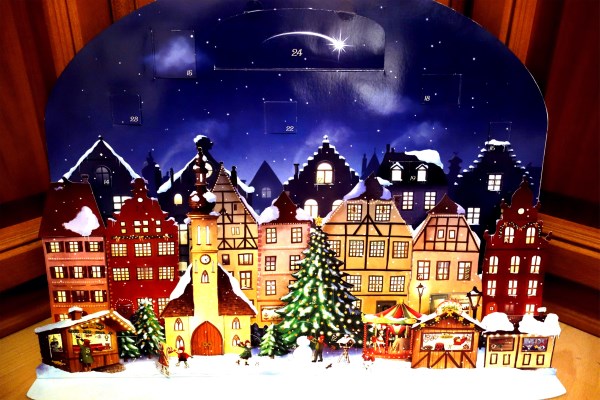 And my little Christmas tree. The decorations where a gift from my mother last year. I also have posts with my Christmas gifts if you are interested. The decorations are of London, New York and Paris. I love them!