For
alumfelga,
fueschgast and
jackwabbit and everyone that is a Sherlock fan - today I got the Baker Street door and it's awesome! So many great details. Check them out under the cut!



Remember how I carried the TARDIS home in my huge suitcase? This time I was even able to close it! The box had the same length but was a little bit thinner.




Still it was a tight fit from top to bottom!




Nice box:




Backside:




Once I got off one half of the styrofoam it looked like this: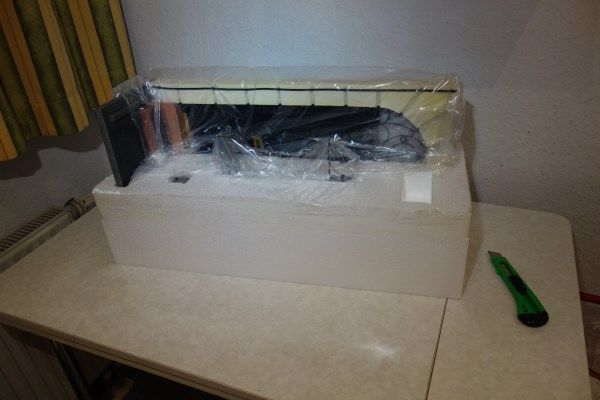 It comes with a Sherlock head variant with deerstalker. Since it is so complicated to switch out heads I intent to sell this and get some money back. Even though the new head is painted much more nicely and realistically. But Sherlock only wore it once, very shortly, I don't really consider it "his". Plus I think the Victorian version will come with one that can be taken off (this one is sculpted) and so I could put this onto him if I like to?




Bottom: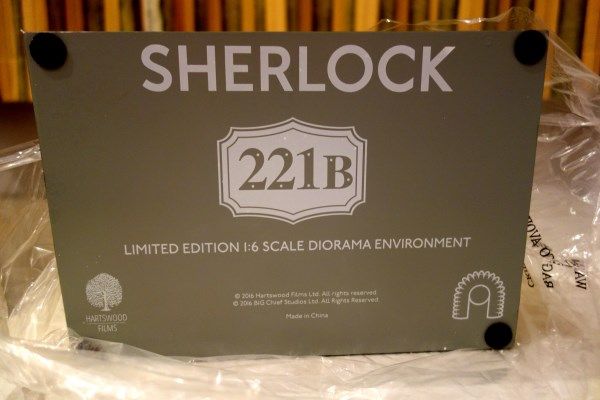 If I hadn't known that this is supposed to look like that I would have been worried of it being broken ;)




And this is where it belongs: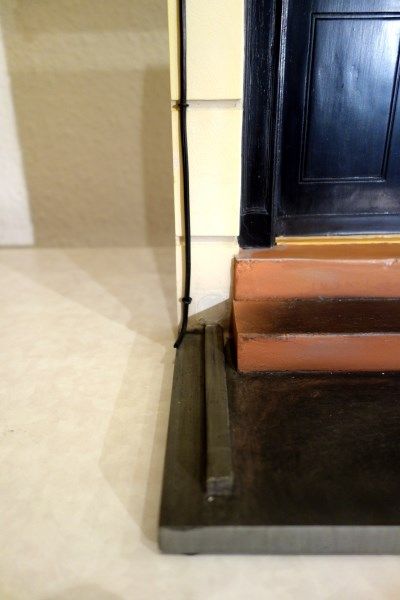 It snaps into the wall nicely via magnets:




And voilá!




Worn out stairs: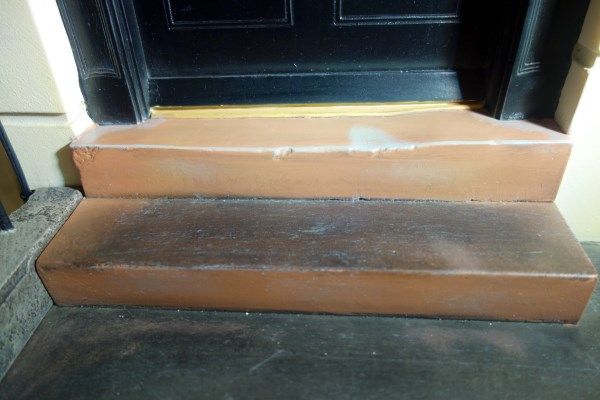 And the letter box even opens! I hadn't expected that. The door does not open, they didn't want to put interiour behind it.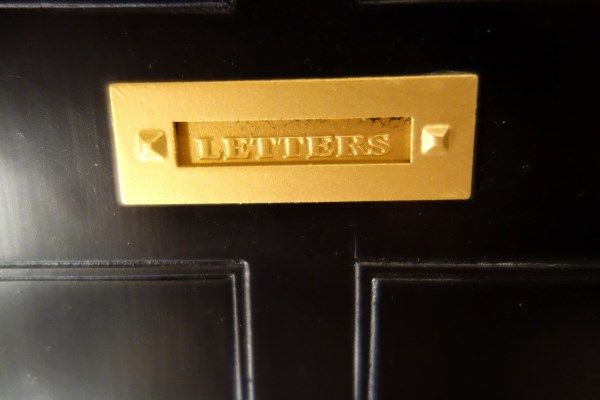 Ring the bell!




Knock knock!




Looks like Mycroft was here?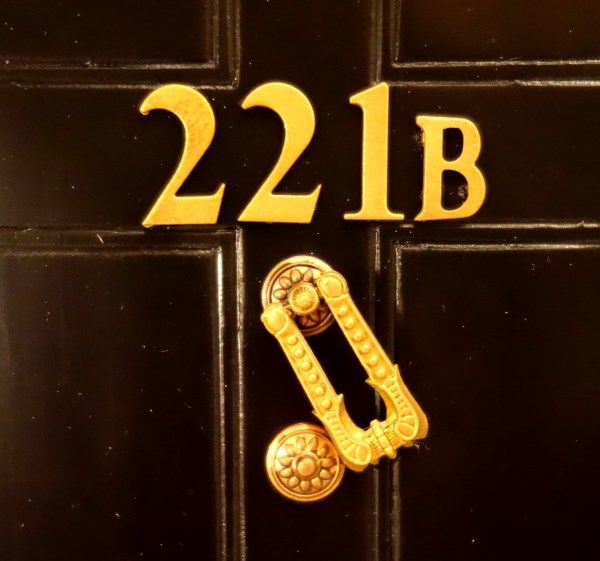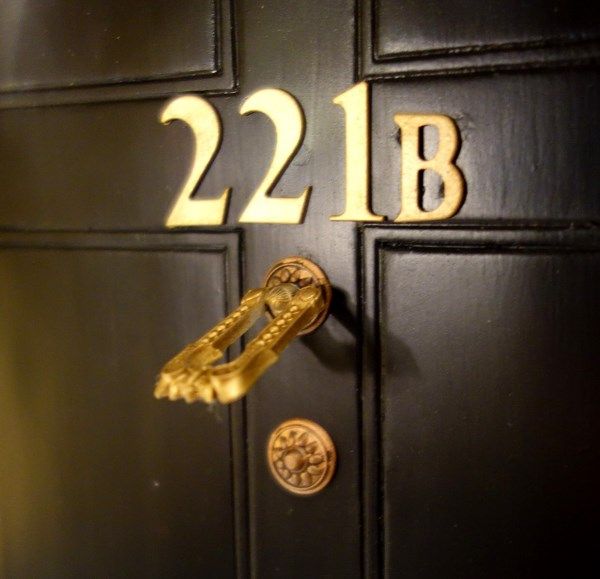 And who stole the plate?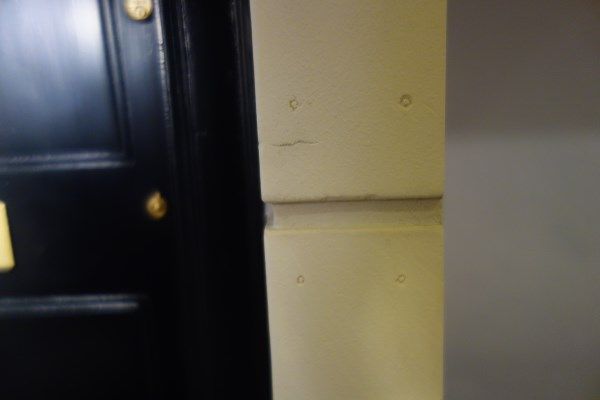 Also it lightens up!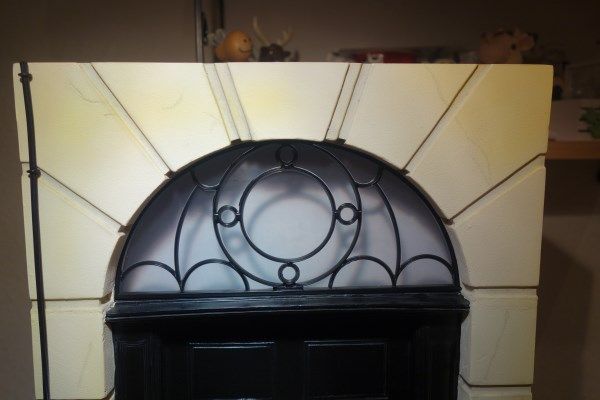 My window has a scratch though. Not sure yet what to do about it. I hope it won't be visible in pictures:




Someone was eager to check out his new home!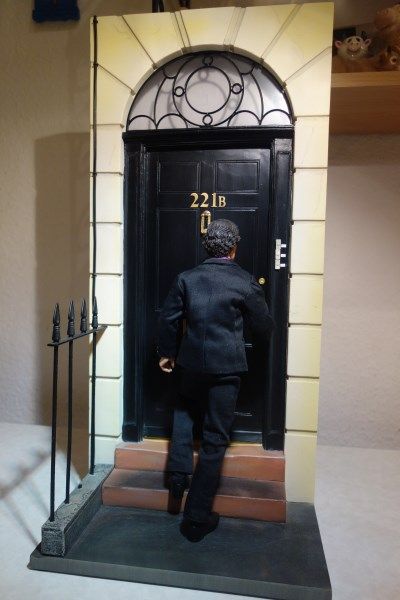 Turn around, Sherlock!