In the past few days Vic Mignogna tweeted two things that both reminded me of John Barrowman. I can't help it, I feel as if they are doing this just for me ;)

First they had fun with a shark:






And just today a live action "Futurama" fanfilm came out. You can watch it here if you like: https://www.youtube.com/watch?v=f-1RMKdWz8M

If you just want to see Vic's part, he comes at minute 15:55 and I love it. Hilarious. Beware of joysticks and pixelation ;)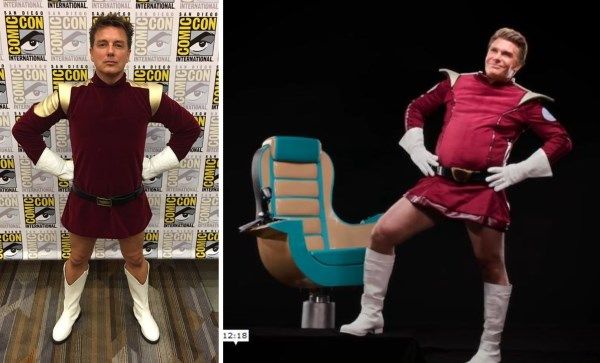 I may soon need to do a masterlist for all the comparison pictures. In the meantime, follow the tag.