Previously - Part 1: Changing The Doctor into Hamlet - bare arms

Previously - Part 2: Feet for my Hamlet figure

I needed to make the shirt longer, as it is going over the jeans. The original figure had a hip joint which is now lost because I put Milliput over it.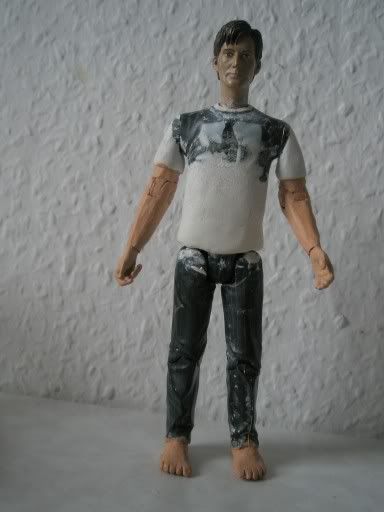 Took me also a long time to mix the right color for the shirt. I hope I got it right.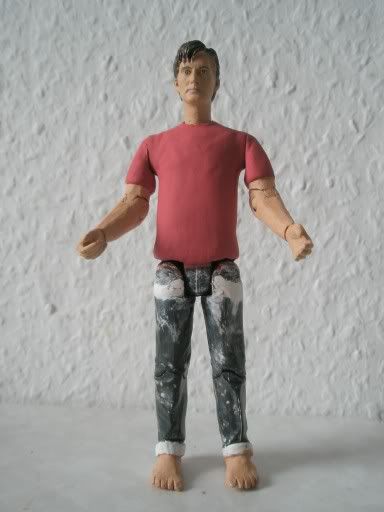 It also occured to me that I need to change the suit pants into jeans. So I added front pockets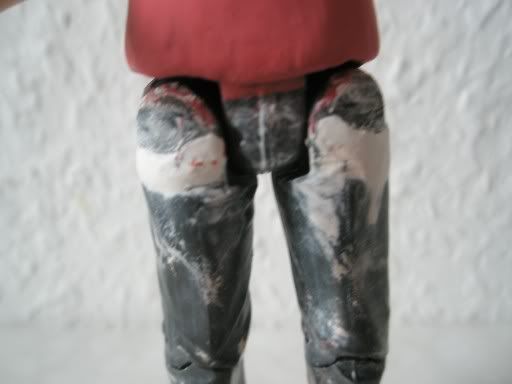 backside pockets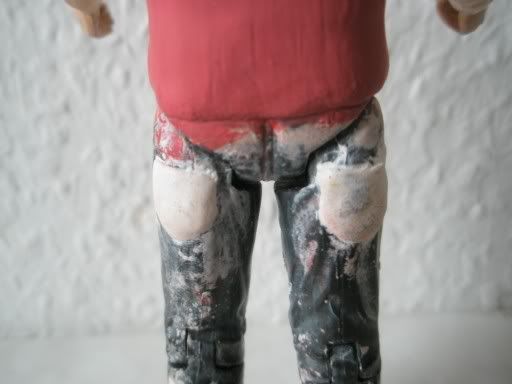 and pants/trousers cuffs.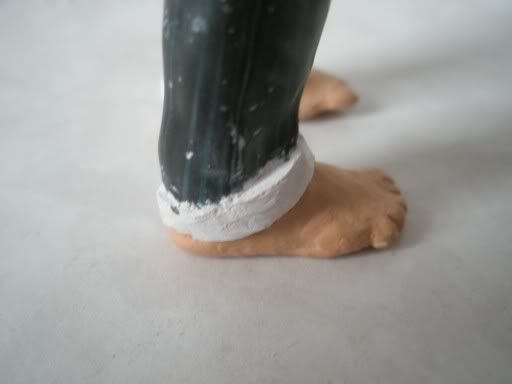 .
.

Next week I will have fun trying to get the picture on the shirt - oy!

On to the next part: Both Hamlets finished!