My whole Dresden tag is full of Photobucket pictures so I want to fill it with new ones. Last July we took a walk down to Blasewitz (with the Blue Wonder steel bridge) and Wachwitz (with the TV tower)

This bridge is over 100 years old and was the first that did not need a pillar in the middle of the river, so that the steamboats could go through easier.






View into the other direction, the TV tower in the far distance.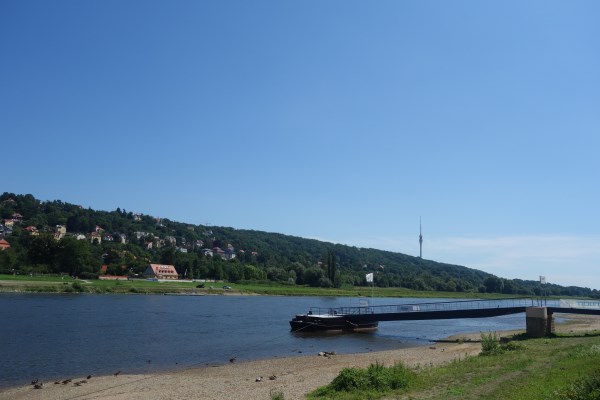 We're at the other side of the river Elbe now, I am standing with my back to it.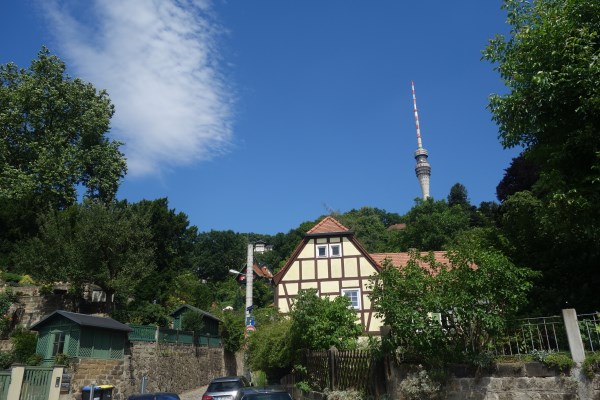 The TV tower was built in 1969. Dresden is surrounded by hills so it was needed to bring radio and TV waves into the valley. That's why Dresden also did not get any West German TV. Those that lived up the hills did.
Nowadays the tower is only used for mobile phone communications. Also you used to go up to the top and have a look down, but it has been closed for ages. There is a group of people who wants it to be opened again. I was up there last time as a child. I still remember the elevator which went up quite fast and made your belly churn. And up there you were outside, not behind glass.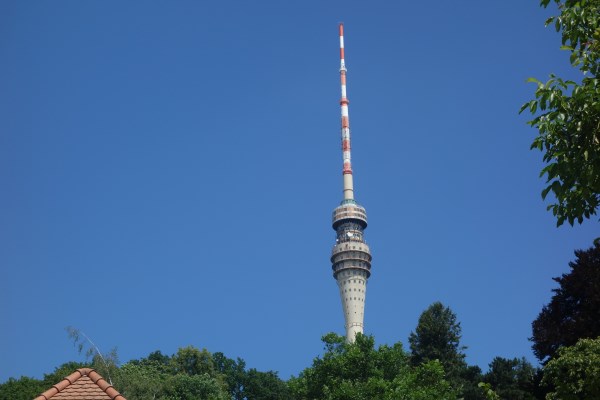 And this is one of the many flood marks in the area. These houses are not directly at the river, so you can't imagine it rising that high and coming that far.

From top my sign reads 2002 - 1845 - 1890 - 2013 - 1862 - 1876 - 1900 - 1920 - 1940 - 1895 - 2006

Imagine these poor people, having just rebuilt and probably still paying of the credit, when they were hit again.

As a child, I would look at these high water marks but my father reasured me that it would not happen again in our time because now precautions have been taken (dams etc.) so the first one came as a surprise, it was no slowly rising river where you could prepare, but coming overnight from the hills in a flash flood, destroying everything in its way. Whole houses swept away. The streets looked like after a bombing. They said such a bad one would only happen every 1000 years and then we got another one just 10 years later. But they have taken huge effort now to build new bridges and change the rivers, so the inner city stayed dry this time.