For
dustbunny105 to encourage her to be a bit more German ;)

In this post I already showed some of my boxes where I sort all miniature things in. But it was only general stuff, I did not show the fandom stuff, other than the big Stargate SG-1 box.

So here's the rest! I'll put up some explanations with links if you want to see the items close-up.
Click the cut, obviously!



The Arrow / Flash / general weapons box. With all the bows and arrows, guns and loose hands, and in the right down corner is are also the knee and elbow patches of Hale Caesar, a guy I haven't introduced yet. But believe me, he's awesome!
You also see the scimitar with writing on it, something I made myself.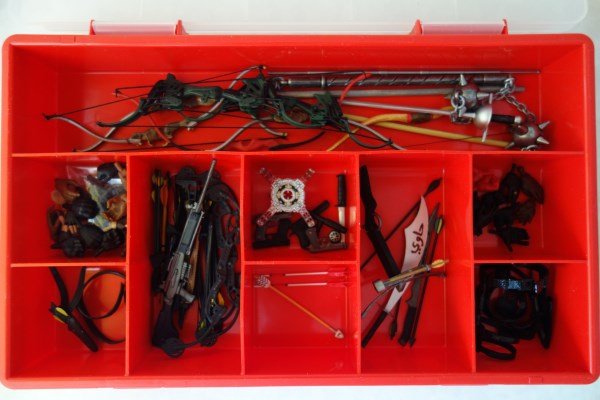 A mixed box for Indiana Jones(es), Wolverine and Nathan Drake.
The wrapped things are two alternative heads for Wolverine and one for Nathan, with different expressions.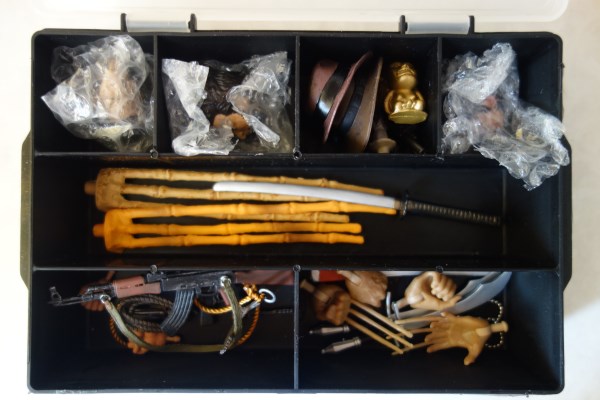 The Sherlock box. Moriarty's cup, Sherlock's violin, John's laptop and wonderful other things that I really should make a post about. There is also some stuff for the 5" Sherlock. The white eraser skull was bought at the gift shop in the Barbican when Benedict Cumberbatch played Hamlet.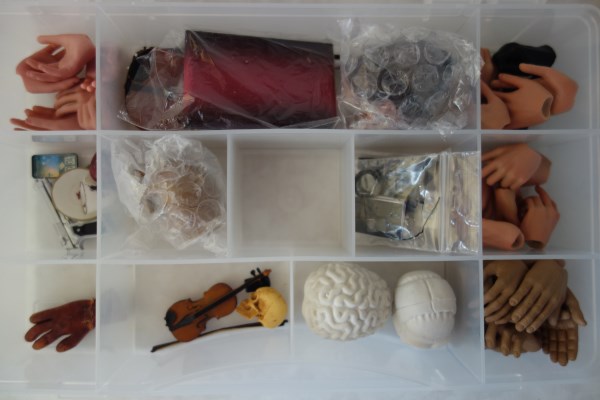 The Star Trek box! All things Star Trek, for 7" Diamond Select figures, 1:12 scale Mezco and the even smaller MegaBloks. Such tiny cute phasers and communicators and tricorders! And I just realized I forgot to photograph the box for the 1:6 scale QMX Star Trek stuff. Next time.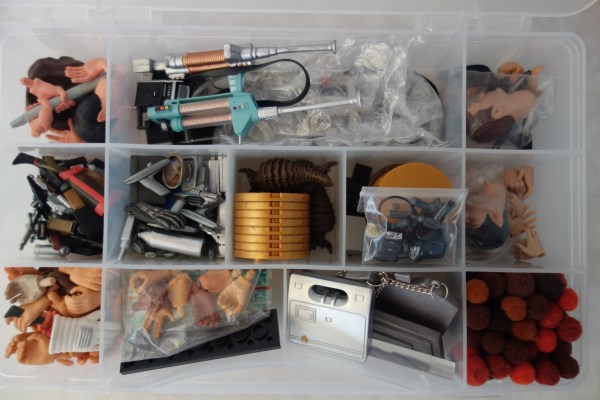 Doctor Who 1:6 scale by Big Chief. I realized early on that I would not always want to open the original box the figures come in just to swap some hands. Plus the 3D glasses were always falling out of where they were supposed to stay in, and once you had switched the hands the other pair would not fit into the holes as they were made exactly like that. Therefore, I needed boxes. Surely you'll agree with me!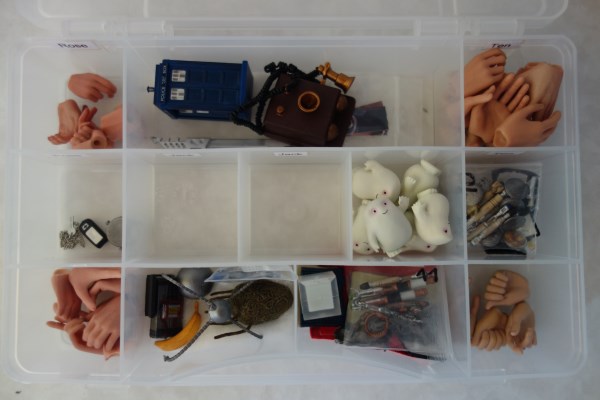 I even went really fancy by naming the compartments. As you can see, the Jack one is still empty as he has not been released yet. I'm waiting!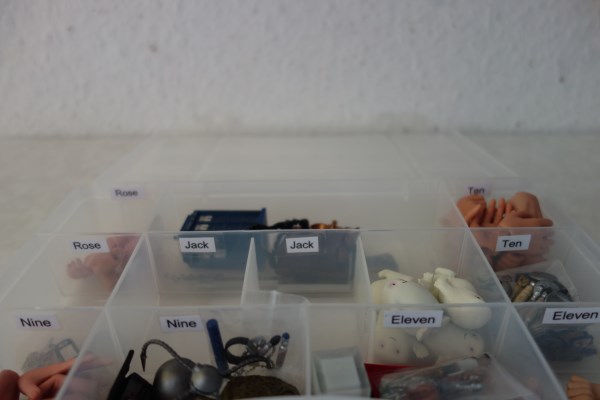 This was my first Doctor Who box, accessories for all the 5" figures. There is also some selfmade stuff like the tray I made when we set up the Hamlet play, and the miniature Hollow Earth books with my five minutes of fame.






And there is also tiny cute Doctor Who, by Character building.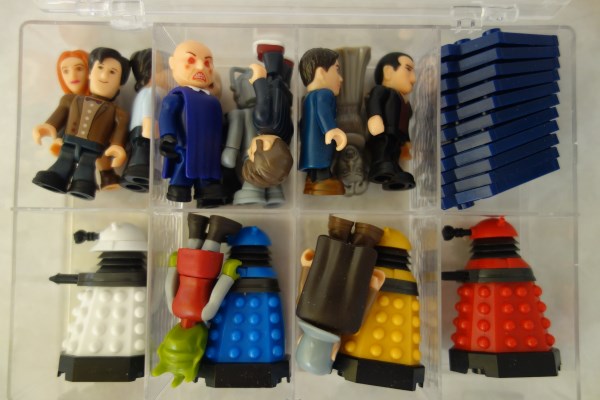 And the latest addition, a small Wolverine box for the 1:6 Wolverines. Soon another one will join the collection. It's a jewelry box actually but who needs jewelry? I am addicted to boxes, obviously!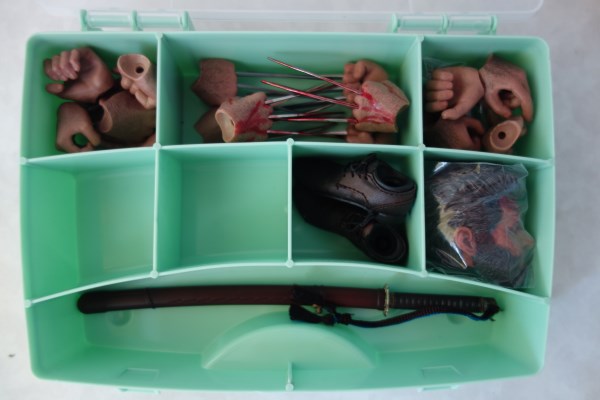 Ah, I forgot the Gotham box! But it already has its own post here
It's the tiniest of all my boxes.
.
.