It's the last day of vacation for Alfred, because on Monday July 23 the filming of "Gotham" season 5 is starting! We already got a picture of the first table read yesterday.

I used real sand here! The shirts hanging on the line are from a greeting card that I bought in the UK many years ago, thinking one day I might need them!
I made the flower chain and also the book, it's a real Gotham novel by Jason Starr. His second already.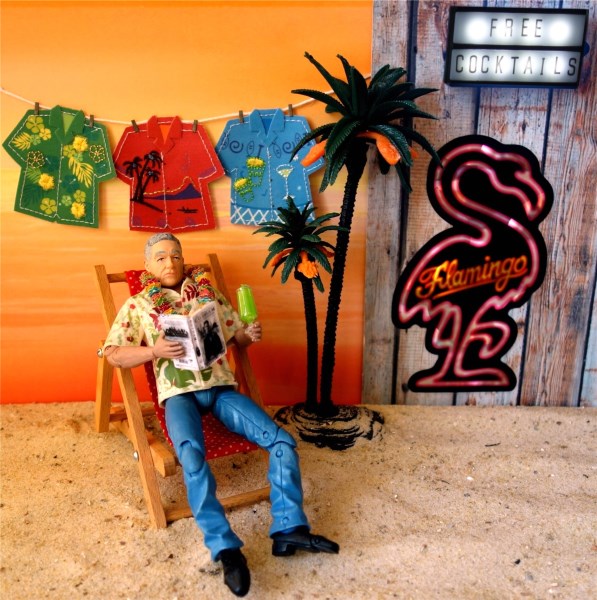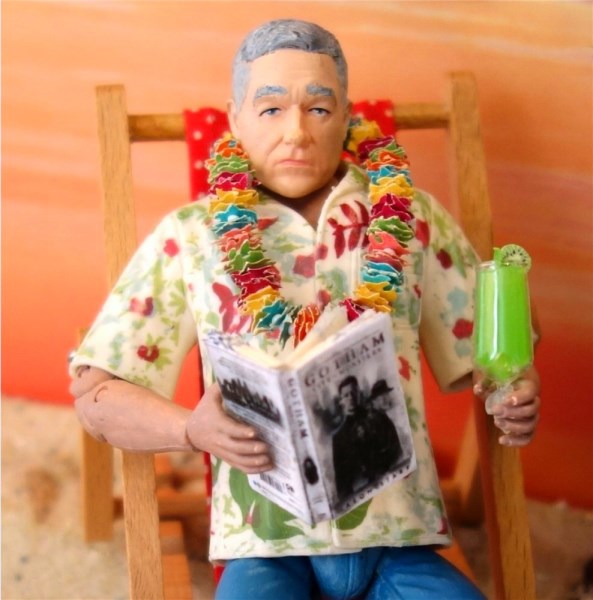 https://twitter.com/seanpertwee/status/1022616806853369856

The light box is from a keyring but I found that it is difficult to photograph. When switched off it's too dark, when switched on too bright. So I had to set the photo camera to very dark to be able to see the letters, and then photoshop it into the vacation picture.