We made our dream convention with the stars of both "Doctor Who" and "Torchwood"! There were panels, a costume contest, photosession, autograph session and also a dealer's room with lots of sci-fi merchandise. Please click on the link under the picture for many more pictures.

The most frequented Panel was the one with David Tennant and John Barrowman. They both are very animated talkers, underlining what they say with their hands and thus needed constant reminding of holding the microphone close to their mouths (the truth is that the arms just don't bend that far, but I like my explanation better).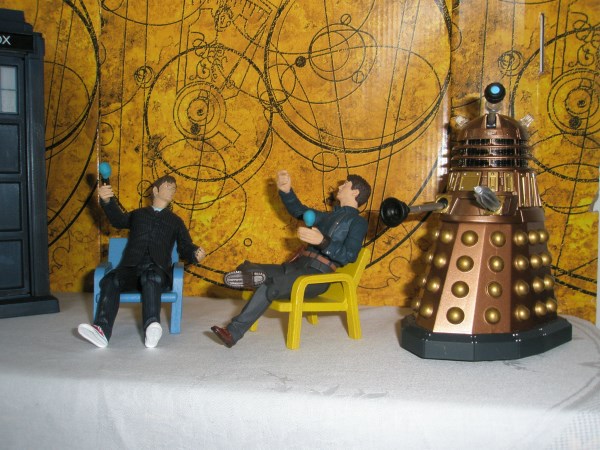 The crowd was so massive that the audience had to stand as there weren't enough chairs for everyone.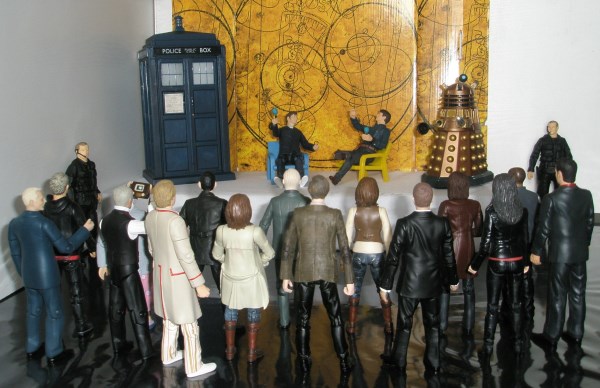 Also, security guards (have forgotten from which action figure line my friend brought those in ;) ) were doing their hard job.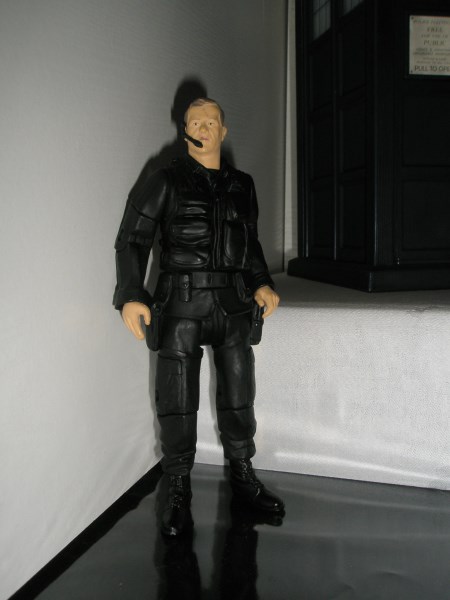 The moderator of the panel was Matt Smith, by the way. Here he got surprised by a WWII Dalek asking "Care for some tea?!?" Never had seen him speechless before.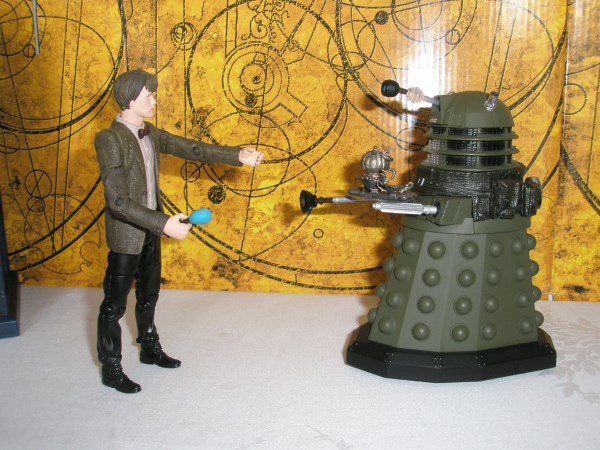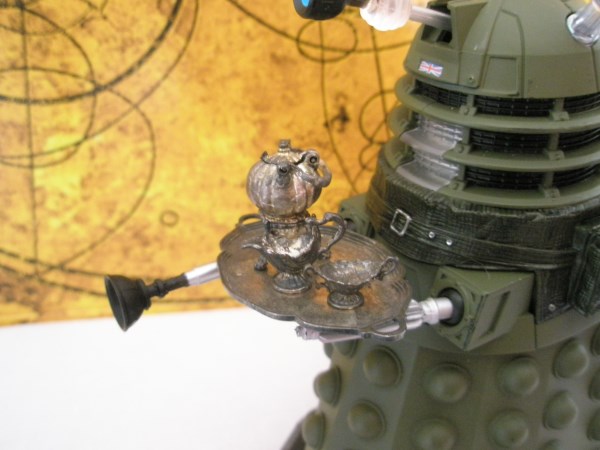 David and John also were the jury for the costume contest. Some fans had done spectacular work, like this mom with her cute Slitheen child: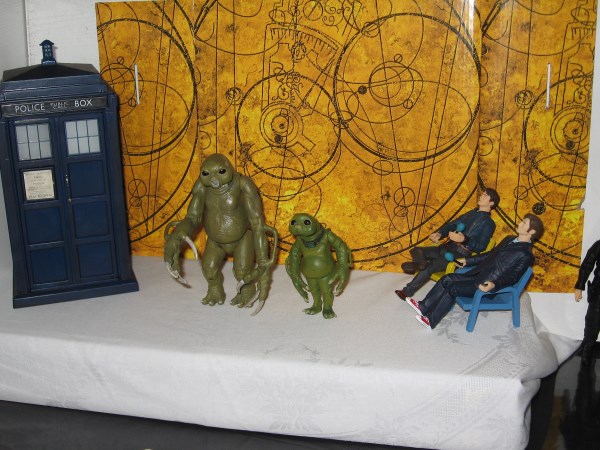 But others were also very good and the jury thought it hard to decide who should win.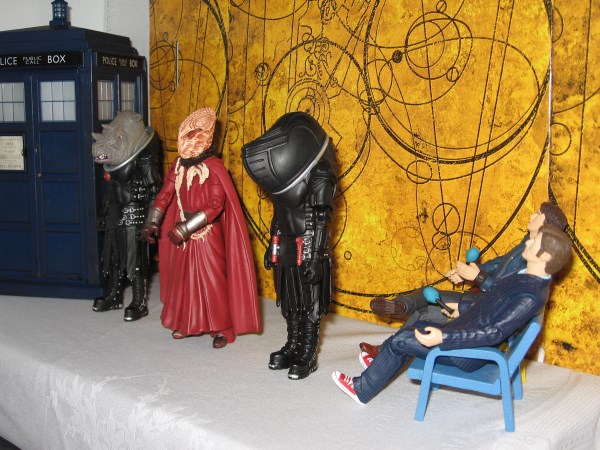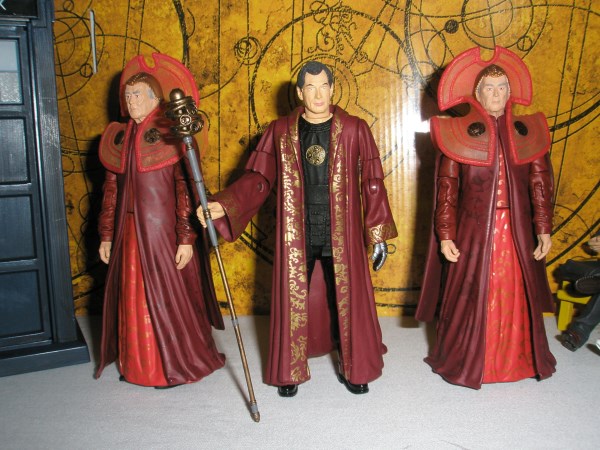 There even was a special children contest: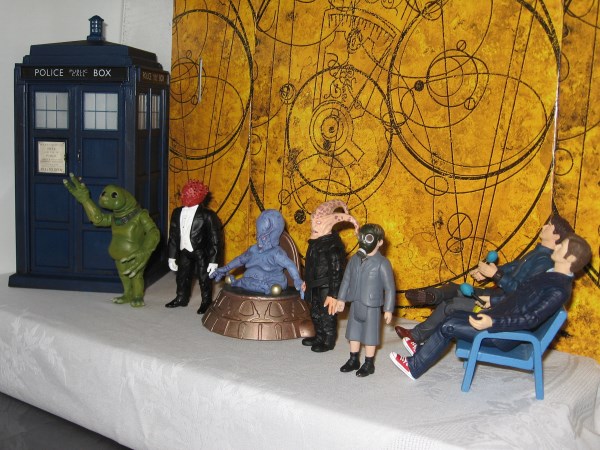 The favourite of the audience and also the team that won first price in the end were the eleven friends who posed as the eleven Doctors. Awesome idea!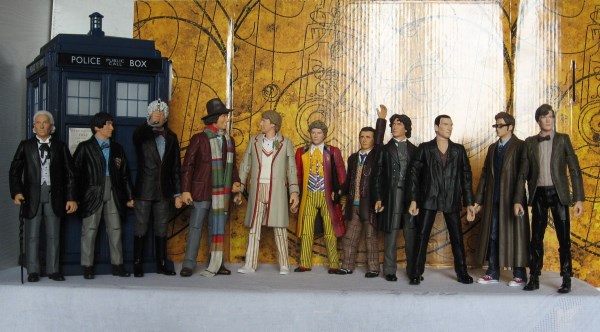 Show us your Sonic Screwdrivers, guys!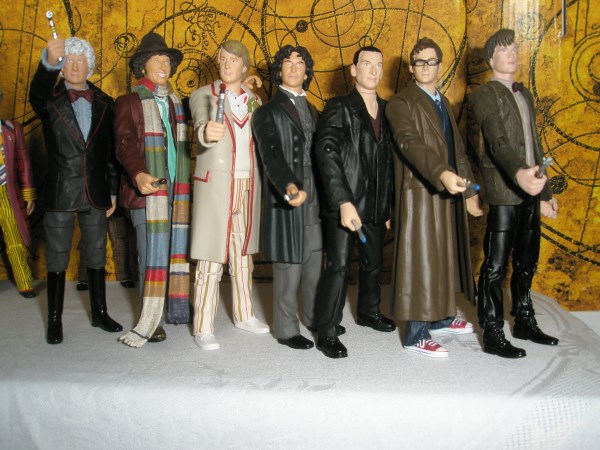 But wait, who has smuggled themselves into the screwdriver line there, on the far left?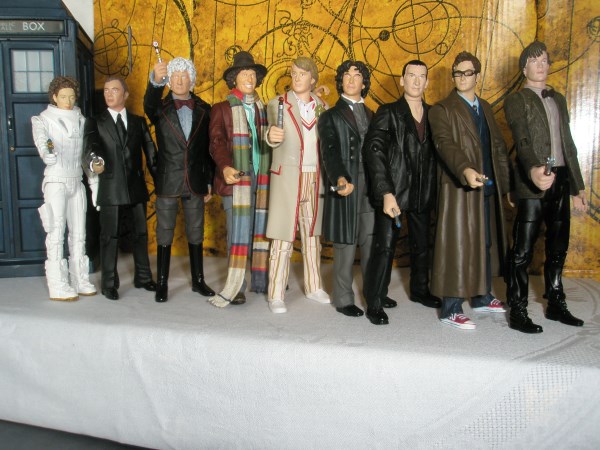 That's the end of our broadcast for today, remember to come back next week when we will show the autograph and photograph session and the wonderful items in the dealer's room. Even some Star Wars merchandise, I hear.

Part 2 - dealers room - is here

Part 3 - photosession - is here

Part 4 - autograph session - is here

Tweeted at 10.05.2012 https://twitter.com/dieastra/status/200665370263162880