I am so happy that LJ is working again, and today someone showed me her Christmas tree, so I wanna share my Christmas decorations!

All the wooden stuff is from a Saxonian region called Erzgebirge, where many people are carving and woodturning (is that the right term?)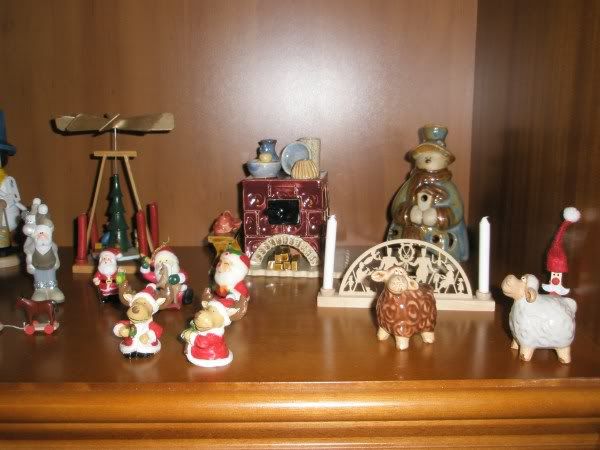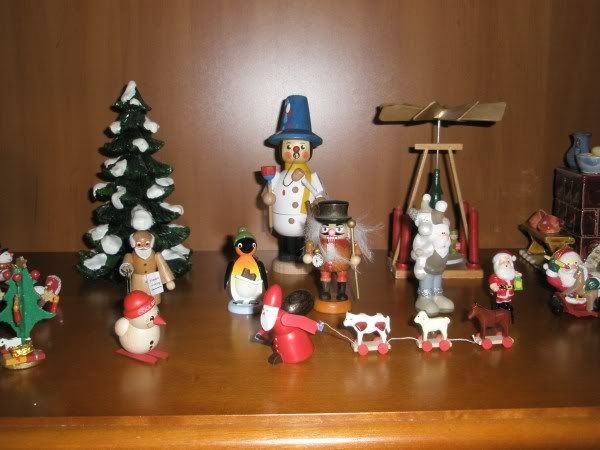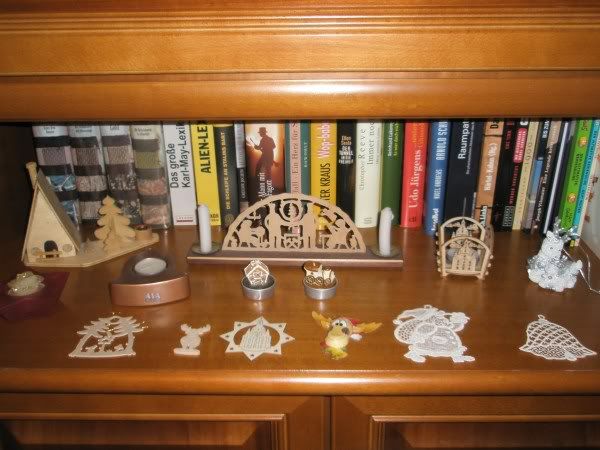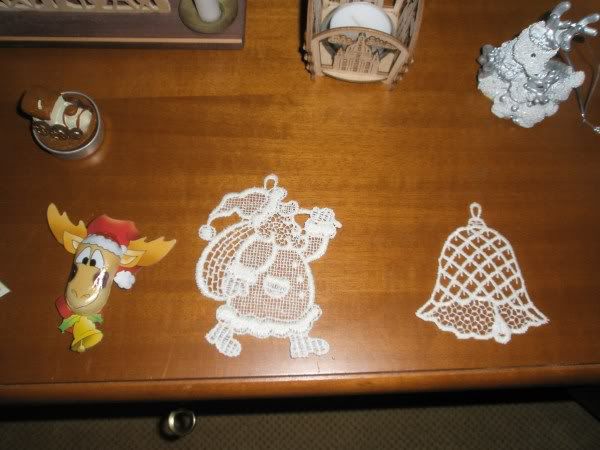 This Angel and Miner I have painted myself, this was a crafty set back in my childhood days in the GDR. They should be holding candles actually.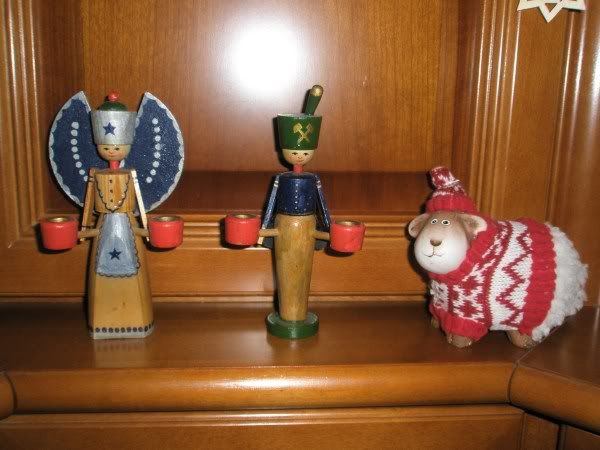 The music box clearly is not from Eastern Germany days, it plays "Deck the hall". I also used to have a snowball globe which would play three different American Christmas songs, but unfortunately I found out it leaks when I got it out of its box :(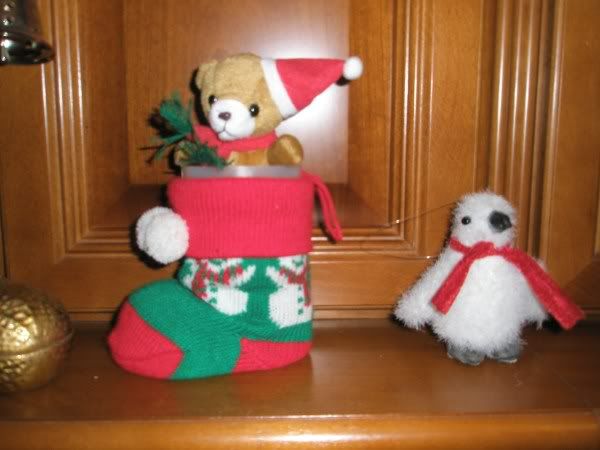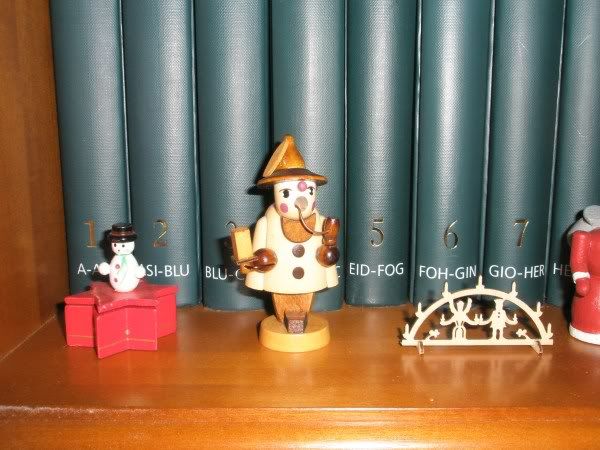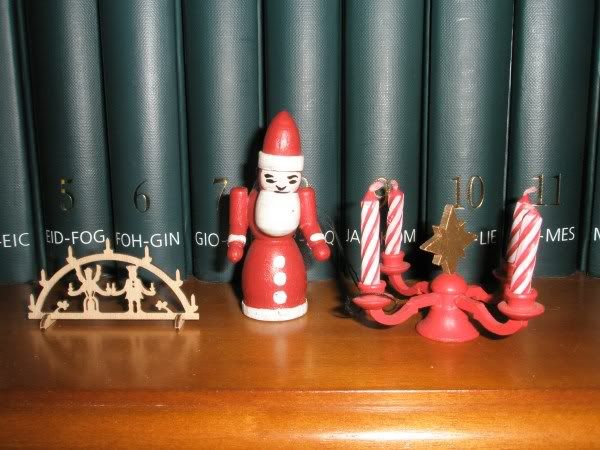 The company that makes those figures is called "Hubrig". There is a huge collection of all kind of figures and decorations, but not quite cheap.