I have a friend on Twitter who is always decorating the shop window of her local pharmacy. Easter, carnivale, Christmas... and last week she did a winter theme with skiing. Check out the pictures here:

https://twitter.com/binneNichtHier/status/1347557902475792385

A long long time ago a friend had made little skis for me, from coffee stirrers but I never have done anything with them as I did not like the skiing poles which were just straws.

So I got inspired and I went to look whether I could find something better in my stash. The metal rods are from file folders I believe. I also tried out spaghetti as they were lighter for Chakotay to hold up in the air.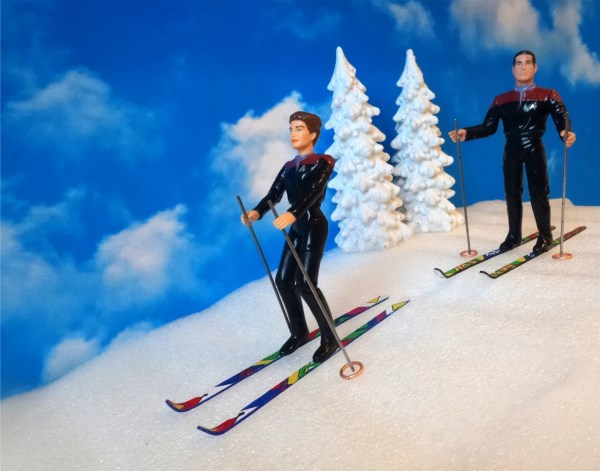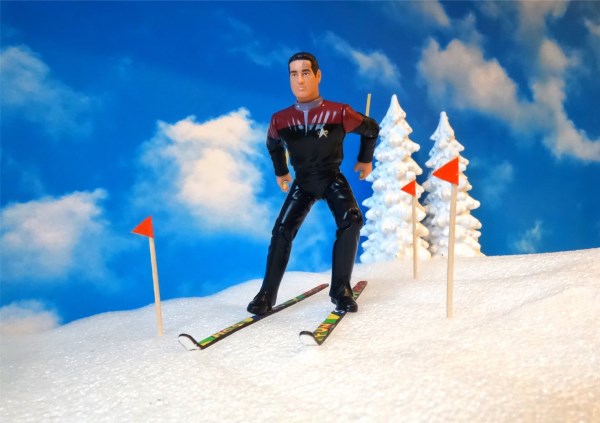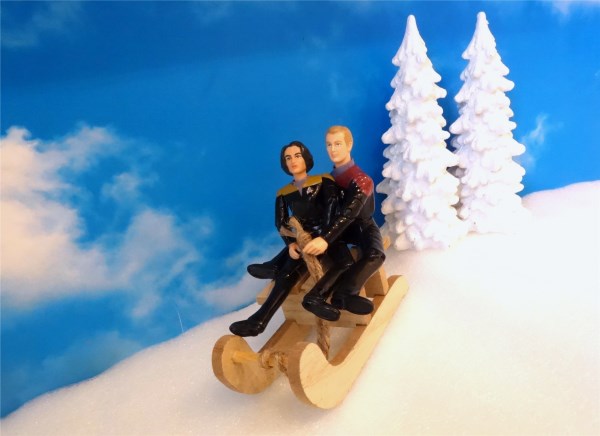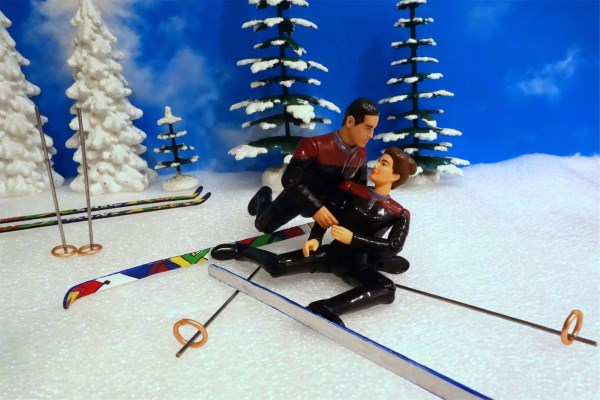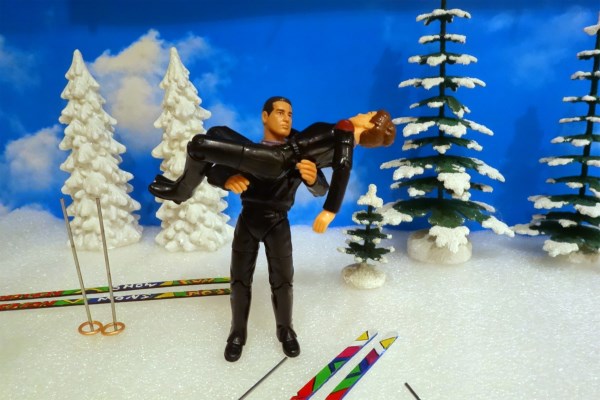 The hill, made from styrofoam, without the "snow":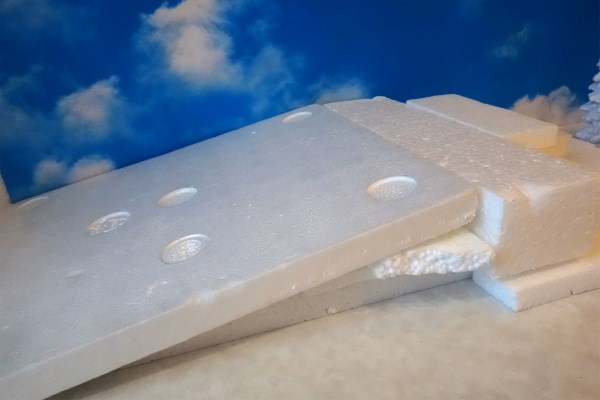 The snow I use is a sheet that sometimes new technology things come wrapped in: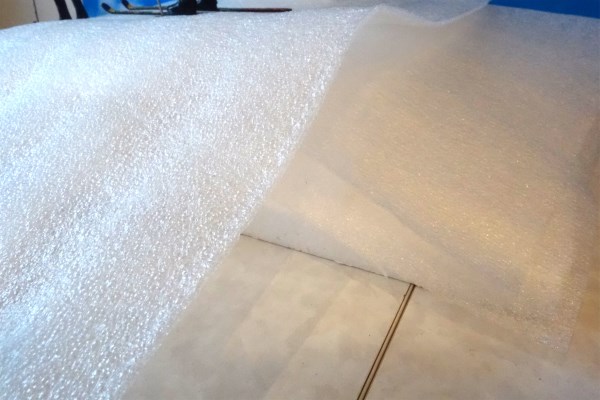 The little slalom posts I made with tooth pricks and paper for the flags: