"Tom, fix that holodeck program, willya?!?"

We interrupt our posting of fake snow pictures for a real snow picture I took on the balcony this morning ;)
We had a thunderstorm combined with snow storm last night.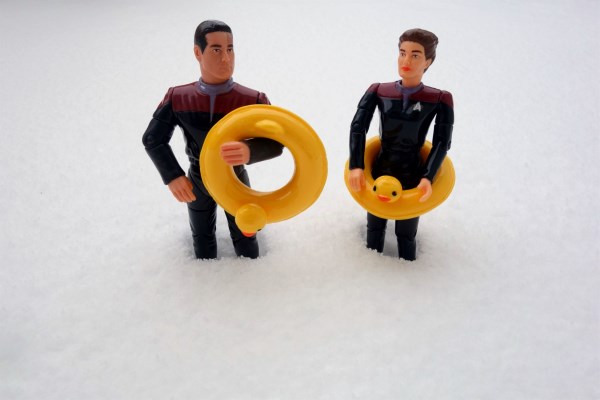 "Sorry Sir, fixing the holodeck takes longer than expected."

"We'll wait."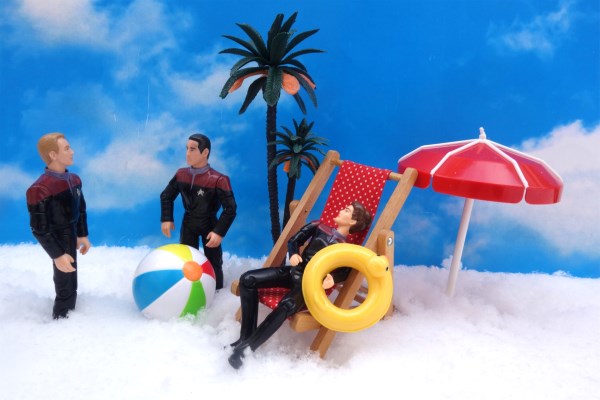 The holodeck is still malfunctioning.

"Look guys, I am working as fast as I can, no need to remind me every five minutes!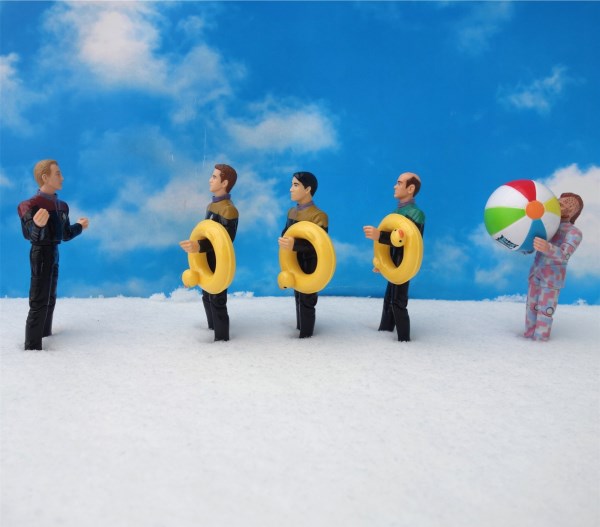 Finally Tom had the holodeck for himself.

Wheeee!