Everyone is posting snow pictures at the moment, but I always wanted to show you the TARDIS I made from sand at my Summer vacation at the Baltic Sea. I am wondering how many people at the beach got the reference ;)


This is how I started - we collected many white shells for the white spaces: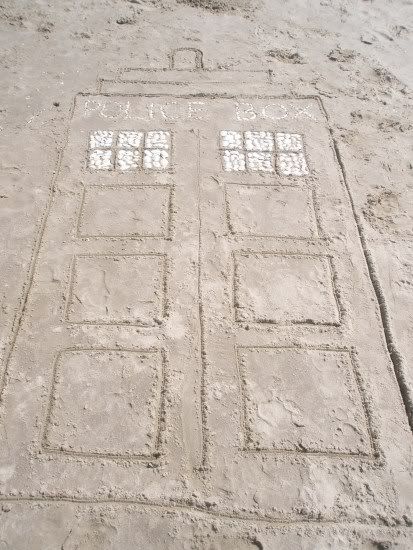 Then I thought, it would be nice to have it a bit more 3-D. That's me working there, btw.: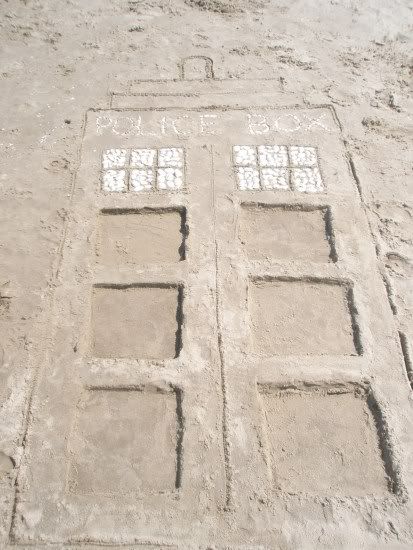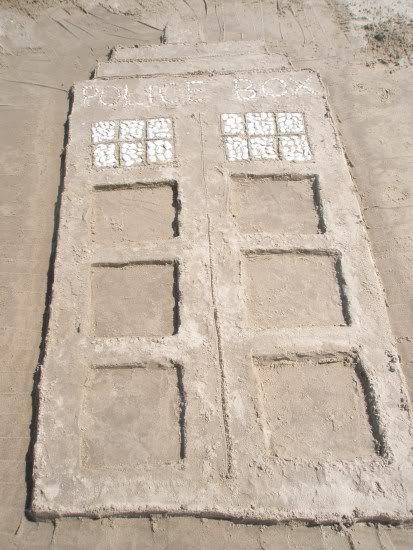 My brother also made a sandy Dalek: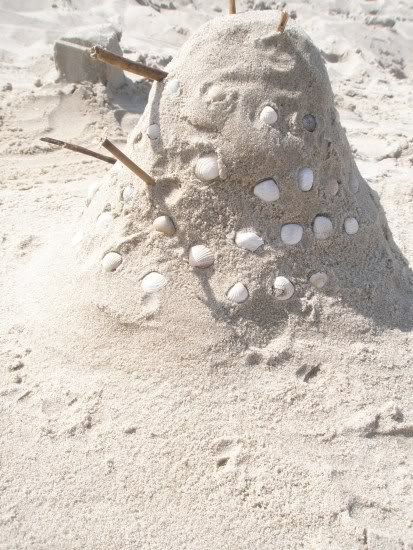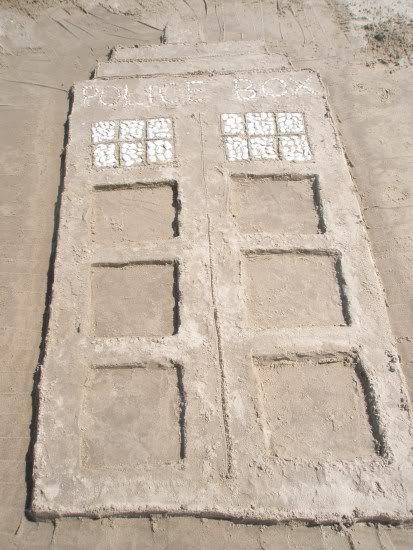 .
.