Since president Obama visited my homecity Dresden yesterday several pictures of me can be found in the web. Apparently people really liked my little Obama figure! I also got interviewed and appeared on some German TV-channels: ZDF, N-TV, RTL, Dresden-TV (and I have it all on tape!); plus my picture is in some newspapers as well: Dresdner Neueste Nachrichten, Morgenpost, Freie Presse and a quote without picture in the Sächsische Zeitung.

First, here are the pictures I took that day:

batch 1 (Thursday): http://dieastra.livejournal.com/5585.html

batch 2 (Friday): http://dieastra.livejournal.com/6545.html

And don't forget to look at my story how General O'Neill explained the Stargate programme to the new President: http://dieastra.livejournal.com/3687.html

Picture from Dresdner Neueste Nachrichten:




And at a stand of the Sächsische Zeitung you could get this picture: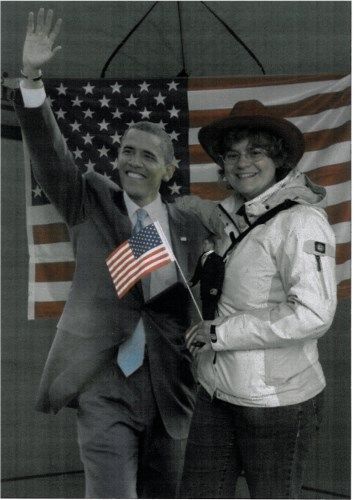 It was here when RTL asked me what I was doing at the moment. Well, what does it look like? LOL I need to digitalize the video. It was in their main evening news, and afterwards my mother called: "I've seen you in TV!"

Dresdner Morgenpost:




Freie Presse (Chemnitz)




Video in ZDF heute:




Here's a link to the video, it jumps right to my moment: https://youtu.be/Y4M7DPXGq3c#t=1m22s


Original links (not working any longer):

http://demopedia.democraticunderground.com/discuss/duboard.php?az=view_all&address=132x8452513

The following was the pic my American friend found in the Democracy forum: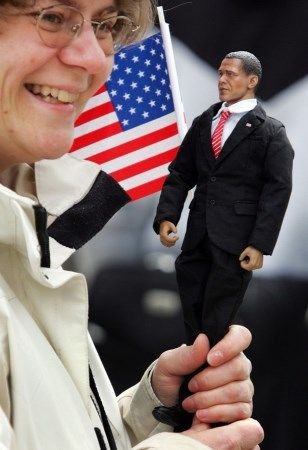 It also was displayed in Zeitong from Fulda: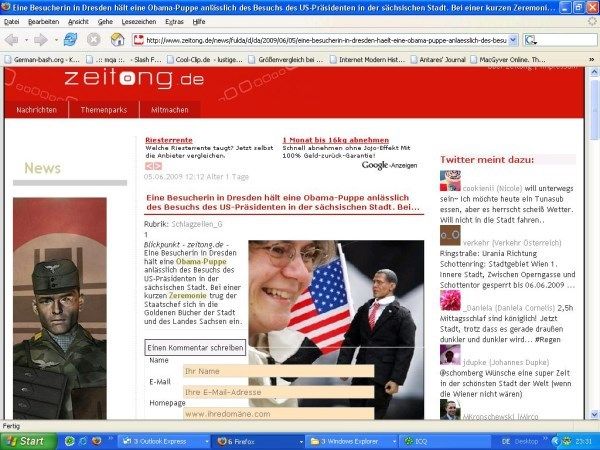 http://www.zeitong.de/news/fulda/d/da/2009/06/05/eine-besucherin-in-dresden-haelt-eine-obama-puppe-anlaesslich-des-besuchs-des-us-praesidenten-in-der/

http://obama.besucht-dresden.de/templates/snippets/media/media_detail_image.php?topic=tyNavigationTopicID_25&E=121

There were also picture contests. Here are two entries that show me:

Berndt Zöllner:




Denis Bartelt: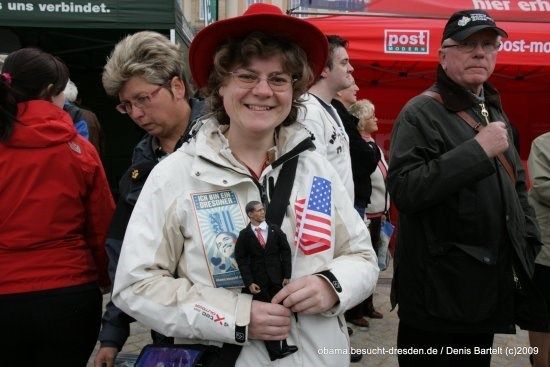 .
.