Here comes the second part of the Torchwood team celebrating the Queen jubilee. If you missed part 1, you can catch up here: http://dieastra.livejournal.com/45429.html

We finished yesterday with Tosh having Jack something important to show. Click the link to see all the pictures to find out what it was!



"Jack, look - there's you right on the Belfry Barge!"




Jack says: "Can't be, as I am here right now, am I?" But when he sees the picture he can't quite deny it.




"I'm putting the footage onto the other screen as well for Ianto and Gwen. Playing the video - now."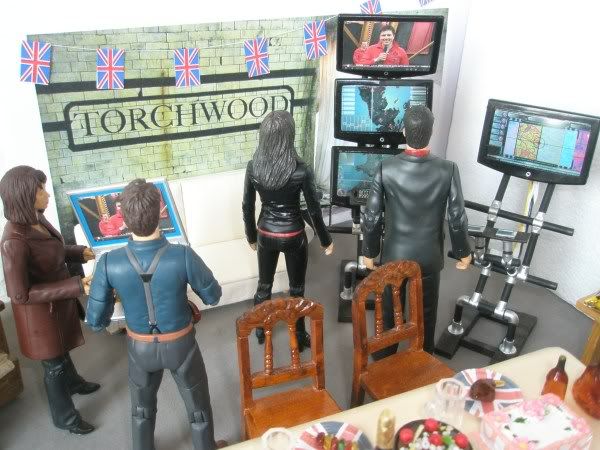 Gwen and Ianto have come over as well, worried. Ianto is silent but Gwen demands answers. "What is going on, Jack? How can you be in two places at once?"




Then Ianto shares a quiet observation after seeing the close-up on the screen.
"You look somewhat older. - It suits you!", he hastily adds after a sideway glance of Jack.




But Jack seems to be the only one not disturbed. "People, we still have a Jubilee to celebrate. If, and I stress, IF that's me from a far future, then I'm sure I will do everything to make this day perfect. Let's be cautious at the moment, as long as we don't know what's going on. You really don't want to interfere with things like this, and it could cause a paradoxon."




So, they all finally sat around the table and ate and drunk while poor Owen was laying at home, having the flu.




And here some coverage of the BBC of the Jubilee Pageant on the River Thames.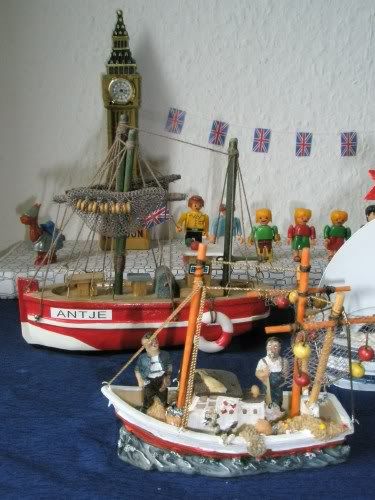 There were lots of boats.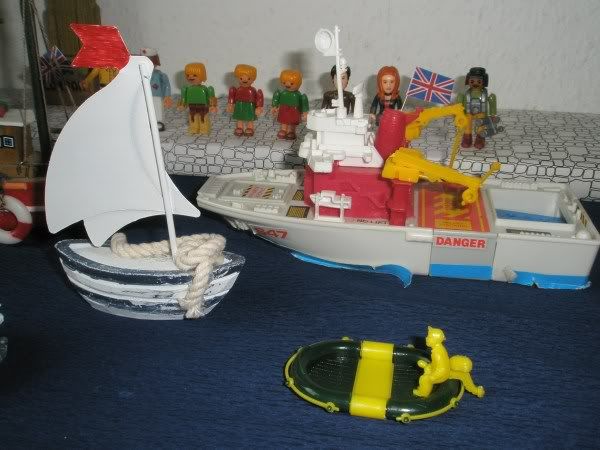 There were also lots of people at the streets, waving their flags.




Now where have I seen those two before?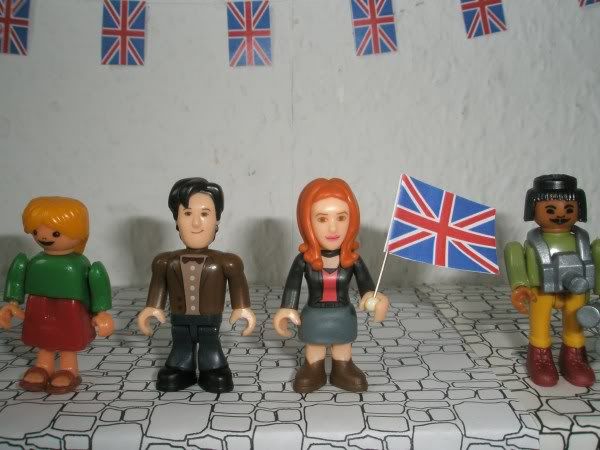 The National Theatre greeted the Queen with her favourite play "War Horse".






Masterlist of all Torchwood action figure stories: http://dieastra.livejournal.com/23552.html

Masterlist of all Doctor Who action figure stories: http://dieastra.livejournal.com/23912.html

Masterlist of John Barrowman action figure stories: http://dieastra.livejournal.com/41353.html

all my customized action figures: http://dieastra.livejournal.com/40721.html

Tweeted at 08.07.2012 https://twitter.com/dieastra/status/222015470704934913