When we were in London in June 2012 for the John Barrowman concert in Hampton Court (of which I have yet to write a report) we also paid a short visit to Covent Garden. Actually, we were on our way to see the musical "Sweeney Todd" with Michael Ball (what, I never posted my picture with him either? Need to change that!)

Anyway, we came across these artsy phone boxes and I urged my friend to photograph them all.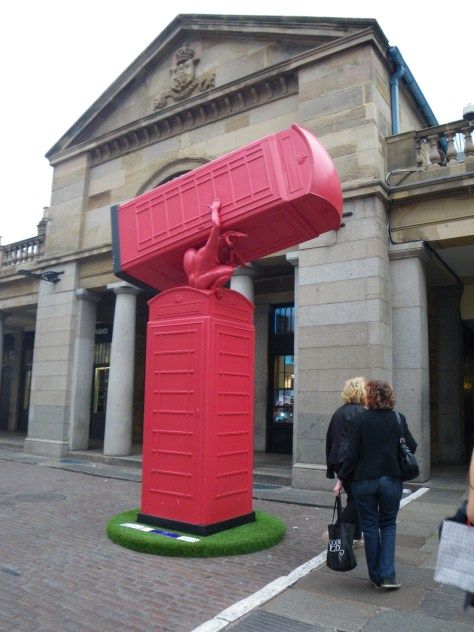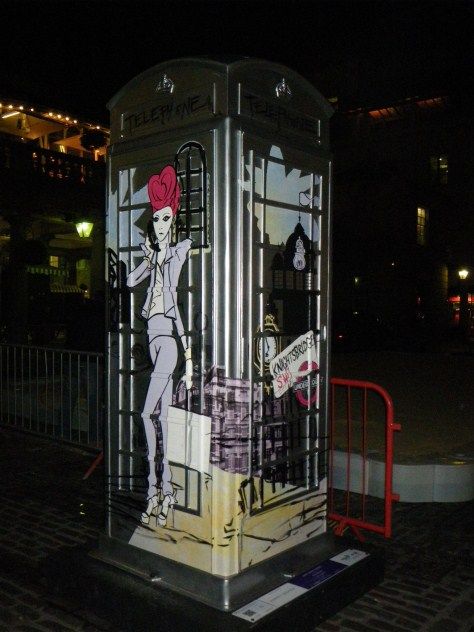 This one actually was not in Covent Garden but at the Tower. Wonder where else in London these were present?




Tweeted at 19.01.2013: https://twitter.com/dieastra/status/292705903730368512