I'm just back home from a short weekend in London and Bluewater, where I went for the booksigning of "Bone Quill", the second part in the "Hollow Earth" trilogy by John and Carole Barrowman. My mission was to give Carole the figure I had made of her last year, and she was very happy to receive it. She gave a loud squeal and then showed it to John: "Look what I got!" He misinterpreted it as Sarah Jane at first, but Carole and I said at the same time: "No, it's Willow from 'Buffy'!"




For those of you who are new to my friends list, here is the incredible backstory:

At first, I had made an action figure story with the Torchwood team reading "Hollow Earth"

Then Carole tweeted the link around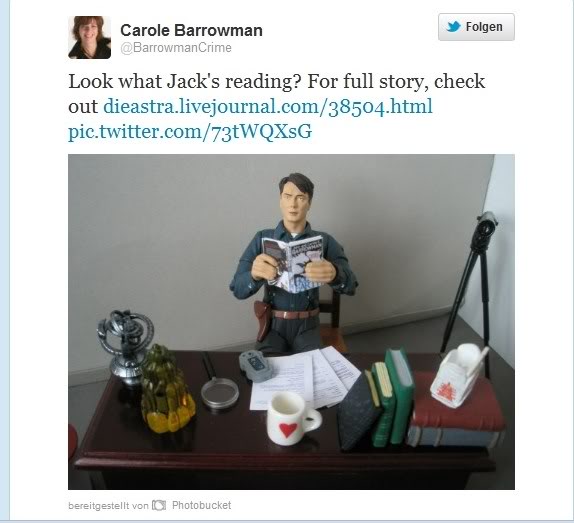 Then I made a second part, this time with Superman and Mulder and Jack O'Neill and the Doctor reading the book

Because I only had a figure of John at the booksigning back then, Carole tweeted that she needs an action figure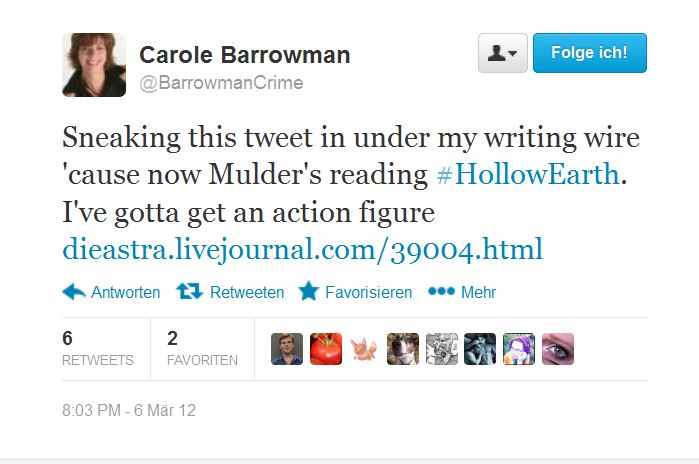 So I thought, why not, and made a figure of her, as well as John in their red pullovers

Then I showed those figures to John at the convention in Peterborough last May and he liked them very much

And a few weeks later John and Carole talked about it at a TV show and a picture got shown This post has the video links




I certainly never had expected any of that. All I want is to bring a smile to the faces of people who love my stories.