I just realized I never posted the promised pictures of Obama's visit to my home city Dresden. So even though I am a little late I hope you'll enjoy them!

The first picture I took on Thursday evening, this shows the skyline of Dresden. You'll see the Brühl's Terrace, which usually is crowded with people, looking down to the river Elbe. It is also called "The balkony of Europe". During Obama's visit it was in the area which was closed down for security measures and I don't think I will ever again see it so empty: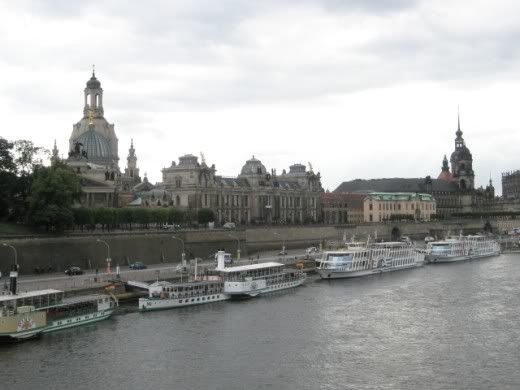 At Thursday evening there was a "Welcome Mr. President" party with Line Dance, Rock'n'Roll, and also a German group called "Bandana" which is a Johnny Cash tribute band. Member Bodo Martin once stood on his basso and played from there: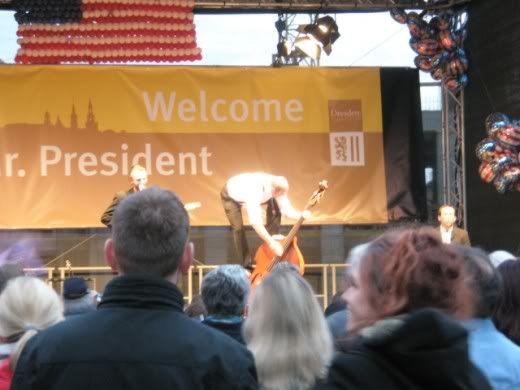 There also was bull riding:





This is the building of the police authority, a lot of police cars and also police men had come from other countries, to help for the safety.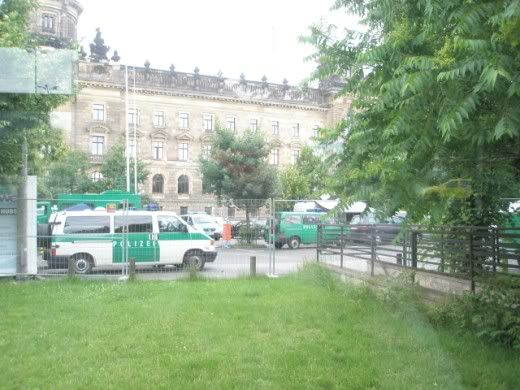 The trams all had a sticker on front which said "Welcome Mr. President" and the three flags - USA, Germany and Saxony:




Also at the side panel, where it says which way the tram will go, was the line "Welcome Mr. President" written: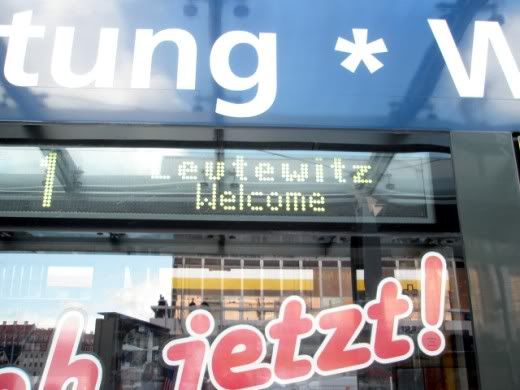 The stage was decorated with white, red and blue balloons, the blue ones even had little stars on them:







I'll post the second part of pictures from Friday in a few days.

me and my Obama doll get famous all over the world
.
.