The weather in Germany right now is not what summer should be like. So I wanted at least Jack to have a nice day at the beach!



Bei uns regnet und regnet es, das soll nun ein Sommer sein. Aber wenigstens Jack sollte Spaß am Strand haben!



So, Jack went diving, and apparently he encountered some octopus!



Also, Jack ging tauchen, und hat dabei wohl einen Tintenfisch erwischt!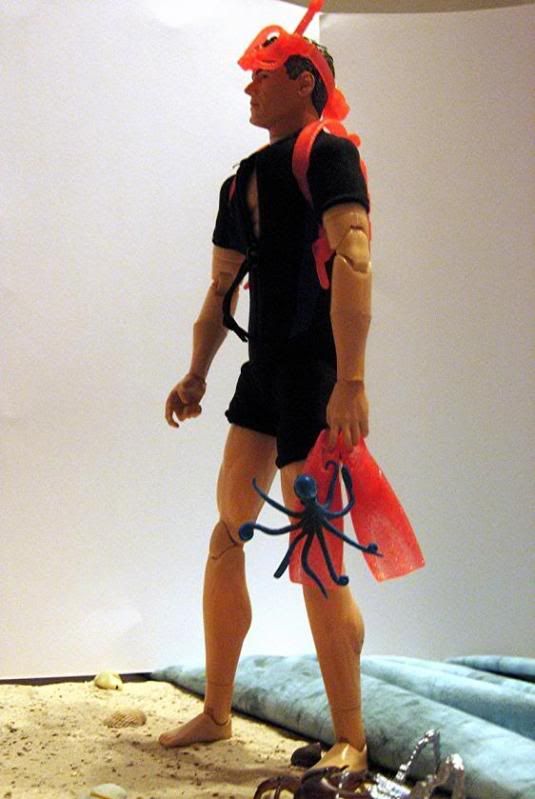 There also was a crab at the beach, fighting with some - replicator?!



Am Strand gab es auch eine Krabbe - kämpft die hier grade mit einem Replicator?!






How do you like the "water"? It was a t-shirt of one of my friends. We also had real sand and shells for the beach.



Wie findet Ihr denn das Wasser? Das ist ein T-Shirt. Wir hatten außerdem Vogelsand und echte Muscheln.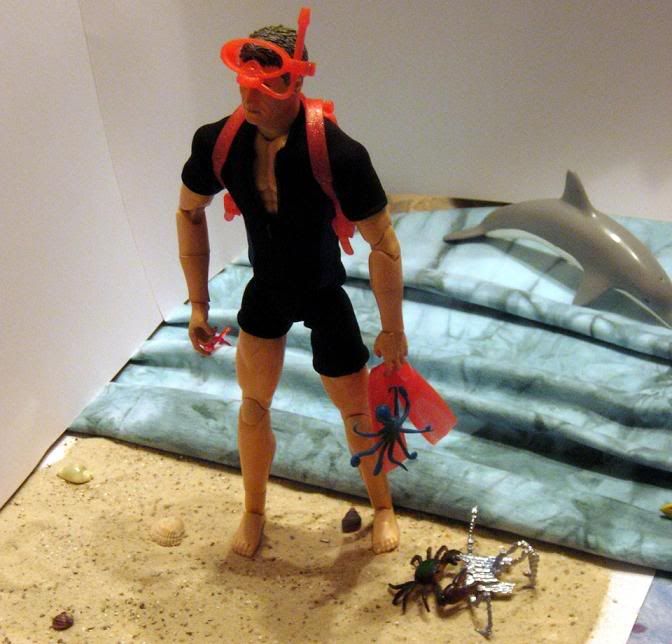 Jack had a beach chair with him, a cooler, an air mattress and also his fishing rod. Apparently he caught some fish, which was too big for the bucket!



Jack hatte einen Liegestuhl dabei, eine Kühlbox, eine Luftmatratze und natürlich auch seine Angelrute. Auch wenn der Fisch, den er gefangen hat, etwas groß für den Eimer ist.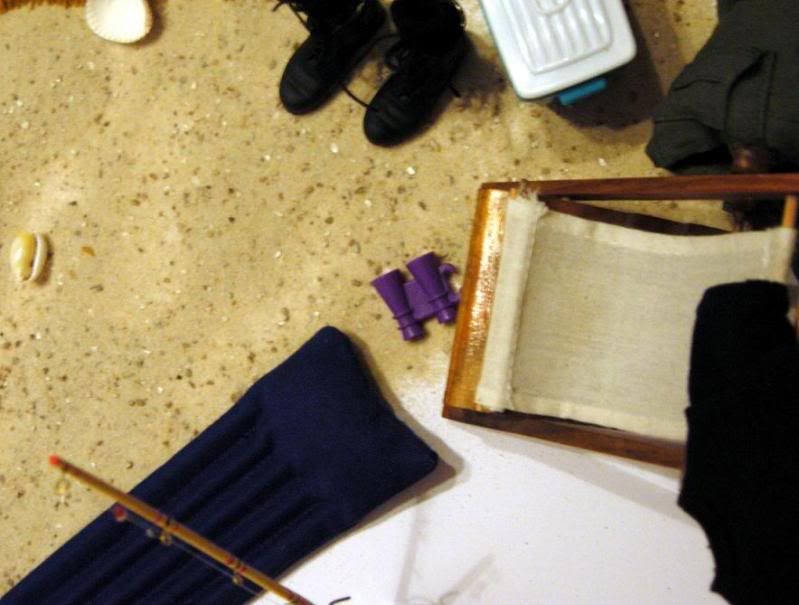 And somebody had a funny moment and even put a mermaid into the water. The picture is a bit blurry, but I'm posting it to show you what kind of fun we have together, lots of people standing around the table and everybody having unique ideas. My friends rock! (And sometimes I only see the outcome at the pictures later, because I don't realize at the moment ;) )



Ich habe gerade erst beim Betrachten der Fotos gesehen, dass jemand sogar eine Meerjungfrau ins Wasser gesetzt hat. Das ist das Schöne an unseren Photosessions - jeder fügt ein Detail hinzu, und am Ende ergibt es eine stimmungsvolle Szene. Es macht immer wahnsinnigen Spaß!








Jack went diving before - Jack war schon mal tauchen
.
.