The past days it has rained heavily without any break. Rivers are full, ground is soaked, dams are overflowing, and people get evacuated. Several cities in four German countries are hit by the floods, as well as cities in Austria, Poland and Czech Republic.
In Dresden itself it isn't that bad (yet) but they expect it to get worse during the next days. We hope we won't get hit as bad as back in 2002, which was the flood of the millennium, or so they told us. Today I got soaked but I wanted to show you some pictures. I give also comparison pictures of my trip with the Doctor which took the same rout - so you can see what it usually looks like when there is a street instead of water.



At the foot of our "Green Arrow" usually is a way where people with strollers, inline-skates or bycicles have a nice walk along the river Elbe.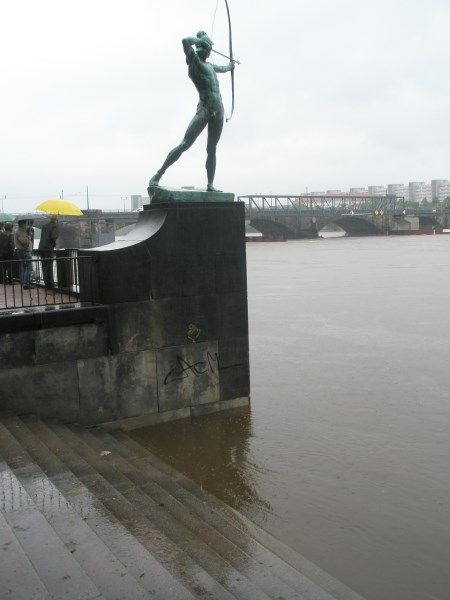 At the foot of the staircase next month an open-air cinema and stage will set up for summer concerts and movies. The Doctor admires the view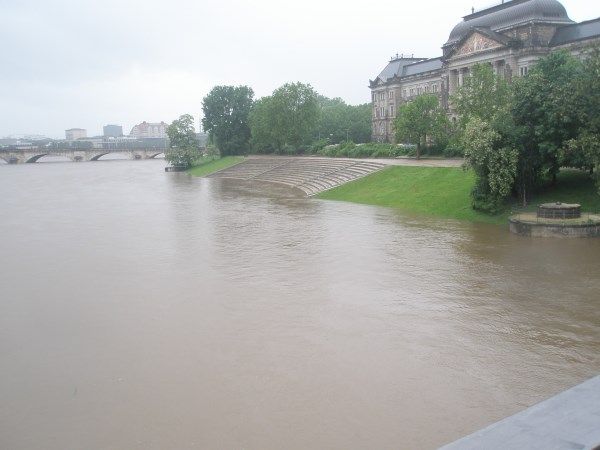 Here is usually a street. There you can see it




The only ones who like the current weather are those ducks.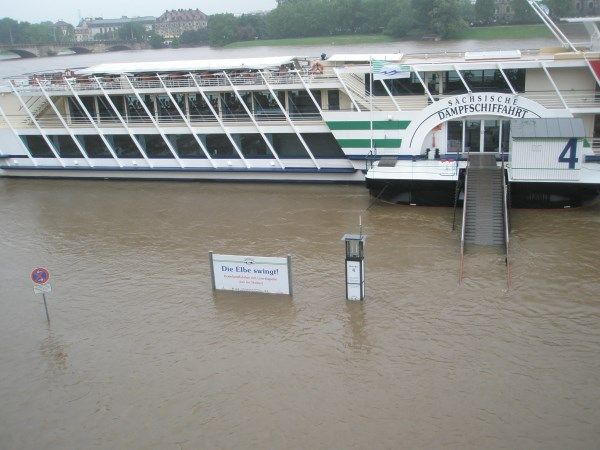 A sign announcing Dixieland music trips on the steamboats - I don't think they will start anytime soon.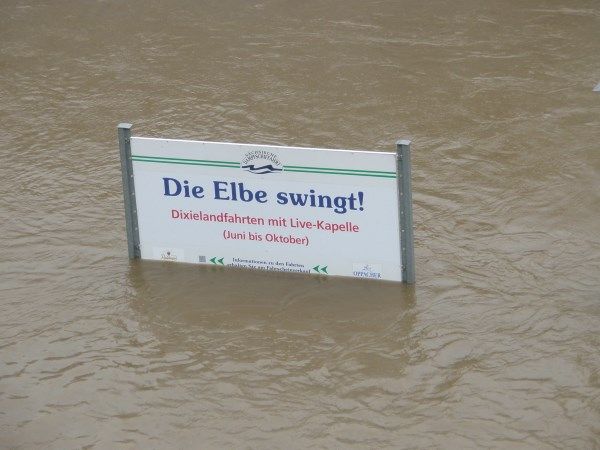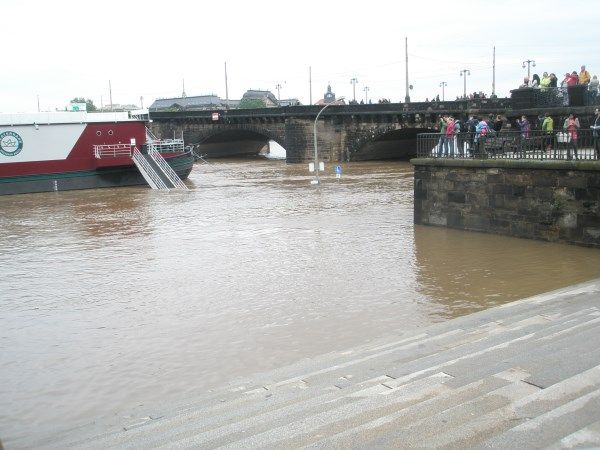 The current water level: Almost 7 meters.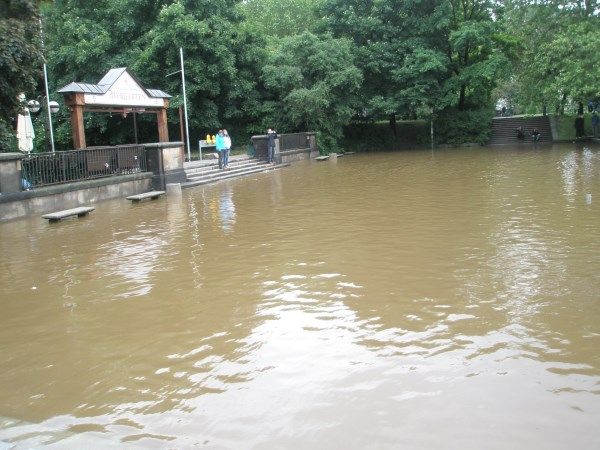 Not sure if the Doctor recongnizes the beer garden from his winter trip. I told him to come back in Summer, but still he won't get a beer. Here he is looking at it longingly




The water even has reached the higher way already.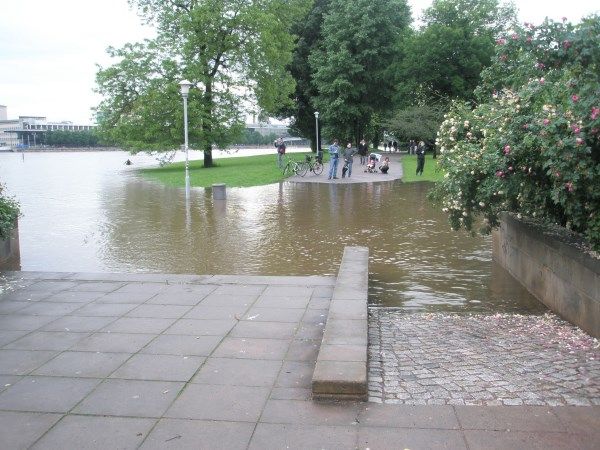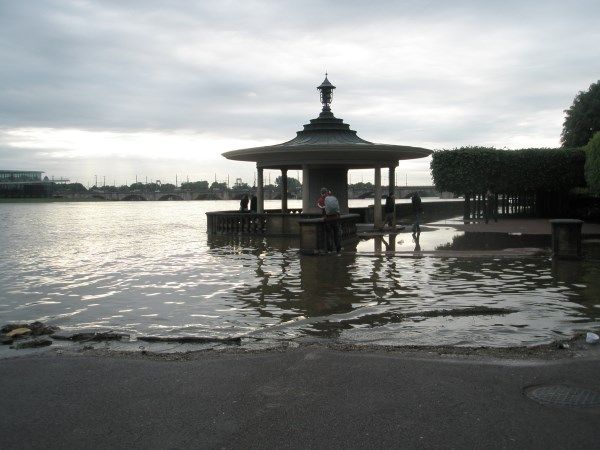 Another way I usually walk in my lunch break - not today obviously.