Sorry it took so long, but here finally comes the second batch of pictures.

This is the Obama figure I took with me, and a lot of people asked where they could buy one. And a lot of camera teams interviewed me about it ;)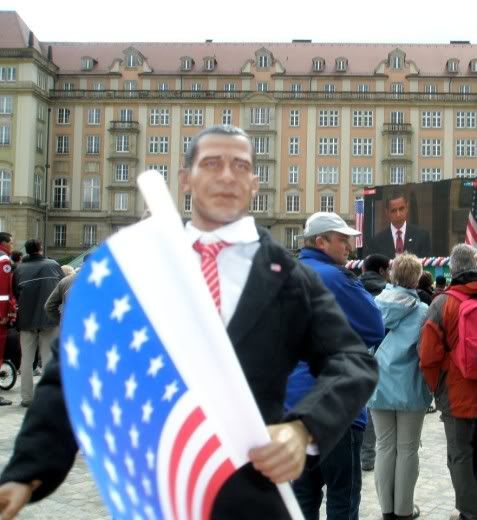 This picture shows the crowd watching the press conference at a screen at the Altmarkt (old market). Whole place was full of people:




I was not able to photograph the flags properly, due to the wind. From right till left you see: The flag of the United States of America, the flag of Germany, the flag of Saxony (white-green) and the flag of Dresden (black-yellow)




Here is a nicer picture of them:

better picture of flags

A lot of journalists and TV-teams from all over the world visited my city at that day. I've never seen the place so full of cars. The modern building in the background is called "Culture Palace", it is typical Eastern Germany architecture and I have seen countless stage shows and concerts in there and always had a great time. At this day it served as the press center: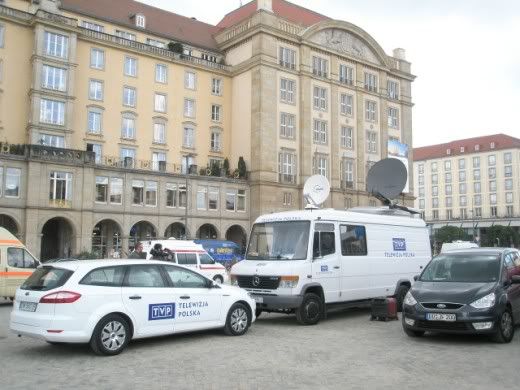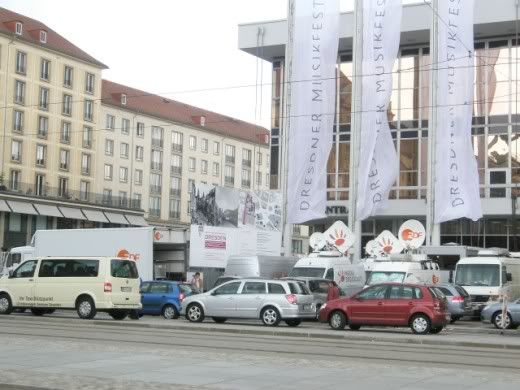 Later the President visited the Church of our Lady. It was destroyed in World War II and only recently got rebuild with donations from people all over the world. I only could photograph it from far away, since the area he was in was closed down for security measures, but if you are interested in this building, I can show you more and nicer pictures.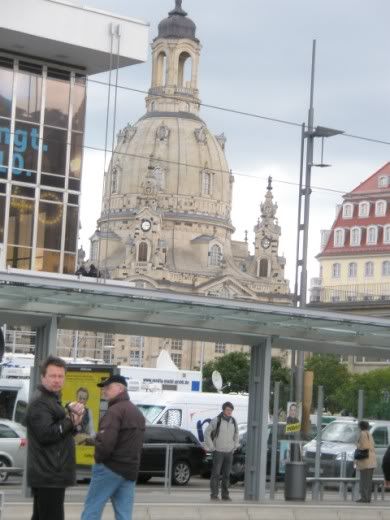 This is one of the entries where you had to identify yourself. Only people working or living in that area were allowed in and had to get a yellow bracelet first, but not even those came close to where the President was.




I met and talked to some nice people there, like this American guy: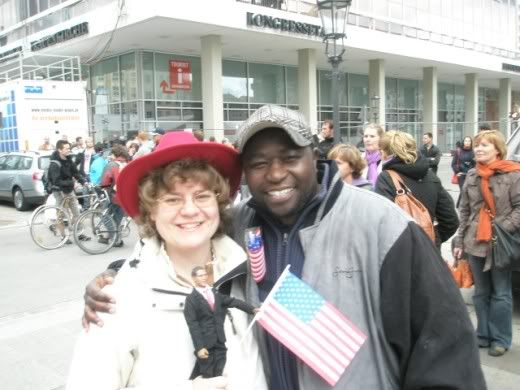 Again, a nicer picture of us:

better picture of us

After Obama had left some of the politicans came out to talk to folks, this is Saxon premier Tillich:







Links to older posts:

me and my Obama doll get famous all over the world

pictures part 1

General O'Neill tells the new president about the secret Stargate programme .
.
.