Last week I showed how I customized my very own Owen actionfigure and today I already have the first story with him. In a way it's all
badly_knitted's fault, and I want to thank her as I got inspired when reading her drabble "Jumping the gun" Suddenly this image was in my head and wanted to be made. Finally I was able to put all the miniature medical stuff I own to good use. (What's actually the name for photography plot bunnies?)



Crashes and clatters sounded from the autopsy bay, accompanied by increasingly girly screams of "Get it off! GET IT OFF!" from Owen.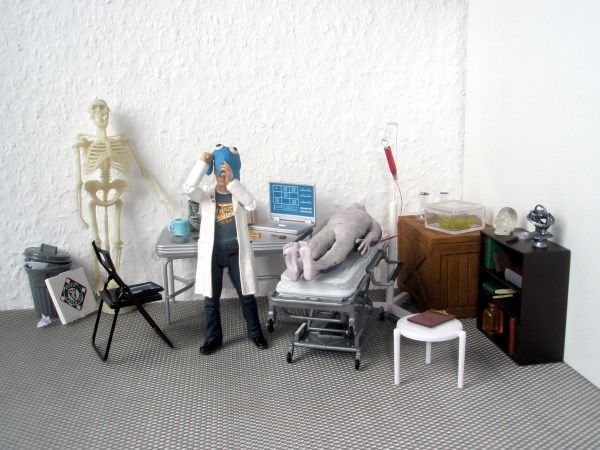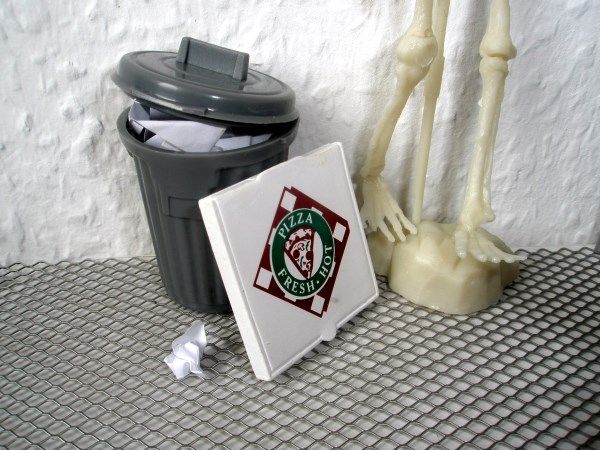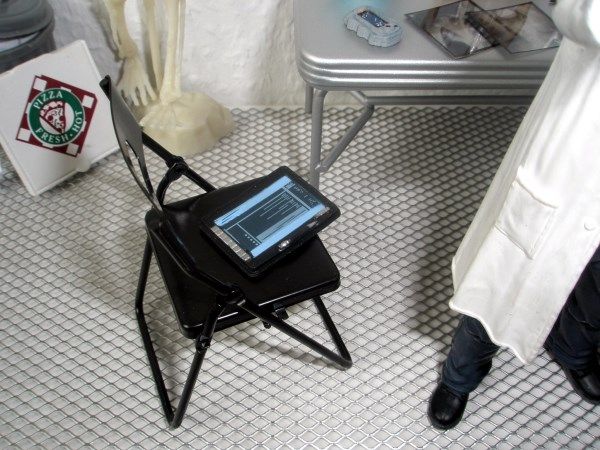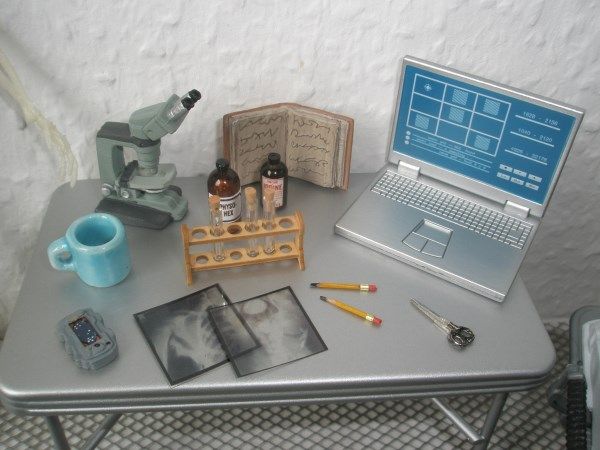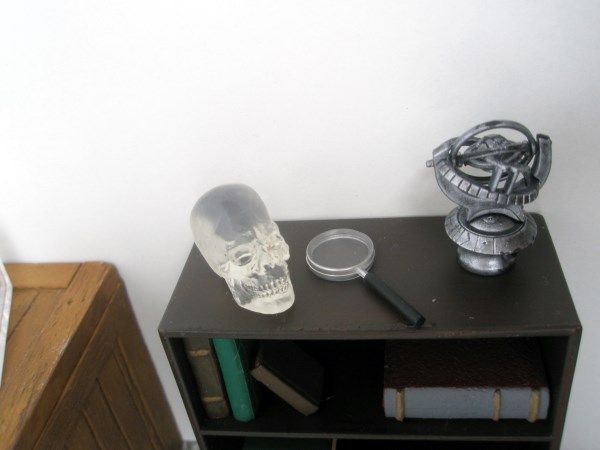 Ambling over to see what was happening, the team were treated to the unusual sight of Owen flailing about with the tentacled creature they'd found earlier wrapped firmly around his head.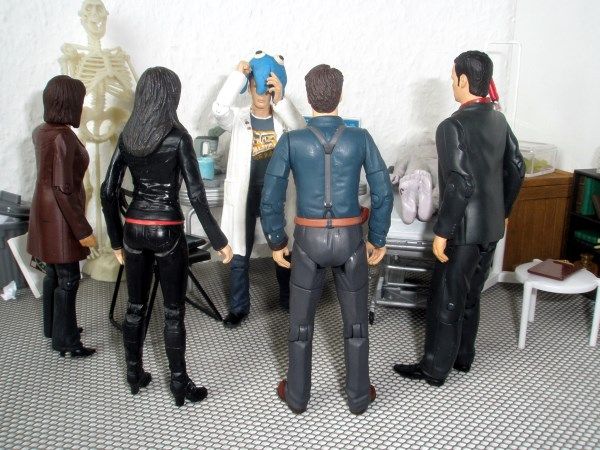 After several minutes, Jack managed to prise the poor creature off, leaving Owen slumped on the floor, gasping for breath.
"I know I'm not the medical expert here, but I thought you were supposed to wait until something was dead before performing an autopsy," Ianto commented mildly.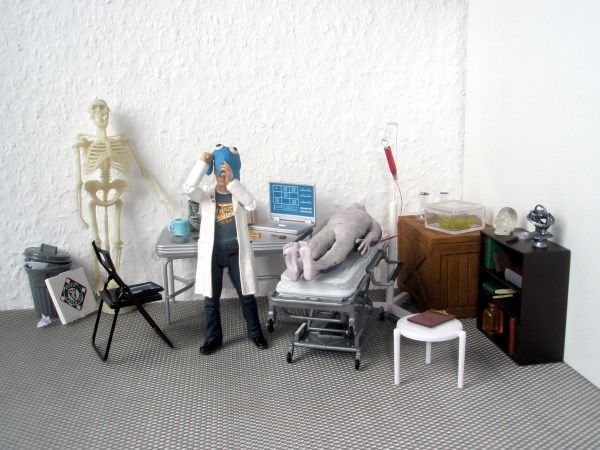 PS: The white stool with three legs in one of the pictures? You'll never guess what this is – we were eating pizza once and they arrived with these white things in the middle, so that the lid of the pizza box would not touch the pizza. I collected a few of them and they make great stools.

More Torchwood stories here: http://dieastra.livejournal.com/23552.html

Tweeted at 21.06.2013: https://twitter.com/dieastra/status/348135429008130048