... with new purchases. My big Doctor can sit in a rocking chair now while listening to his music:




Also, if my little Doctor and Jack want to sit in the garden again then they have a nice table and parasol now: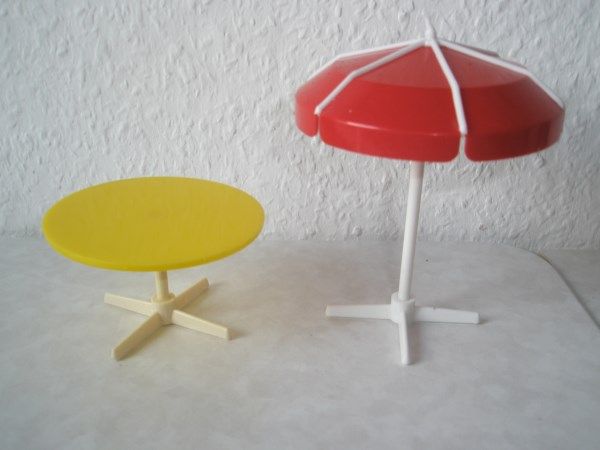 Those are SO Eastern German doll house things. The seller also had the exactly same blue plastic bathroom (bathtub, sink and toilet) I still have from back then.