This video http://www.youtube.com/watch?v=Pv4E0N-d_NU reminded me that I also once let the team dance. Jack was standing with his arm up and one friend commented that with "Night Fever". First we giggled, then we set up the following scene.

Dieses Video http://www.youtube.com/watch?v=Pv4E0N-d_NU hat mich daran erinnert, dass wir auch einmal SG-1 haben tanzen lassen. Zufällig stand Jack mit einem erhobenen Arm herum, was eine Freundin an "Night Fever" erinnerte. Nachdem wir ausgiebig gelacht hatten, stellten wir die folgende Szene zusammen.






This is Jack in the Night fever pose.



Hier Jack in seiner Night Fever-Pose.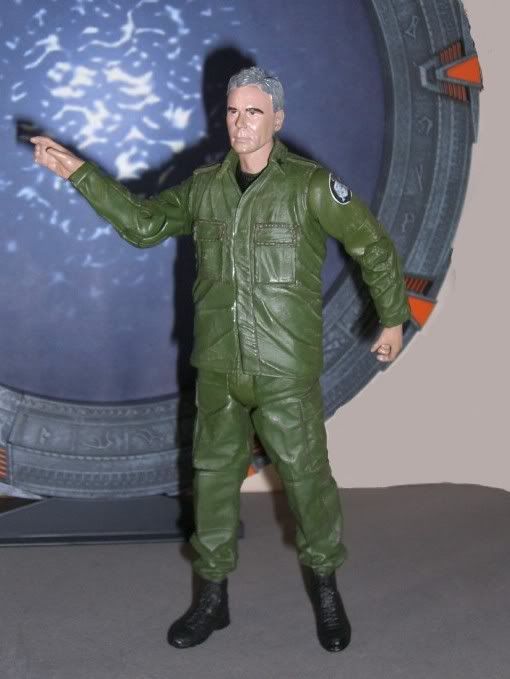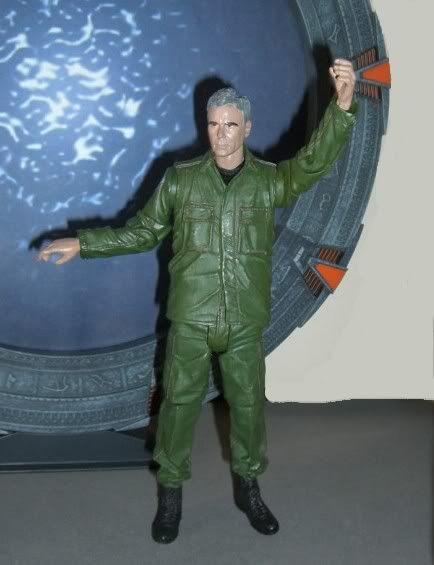 Not sure what Sam and Teal'c are doing - Square dance? Waltz? It's hard to tell!



Was machen Sam und Teal'c da? Square Dance? Walzer? Ich bin mir nicht ganz sicher!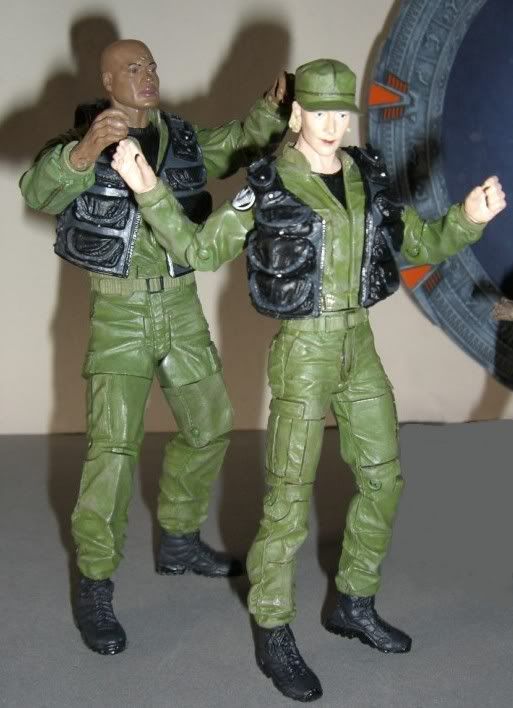 Daniel and Cameron try the "Lady Bump"



Daniel und Cameron versuchen es lieber mit "Lady Bump"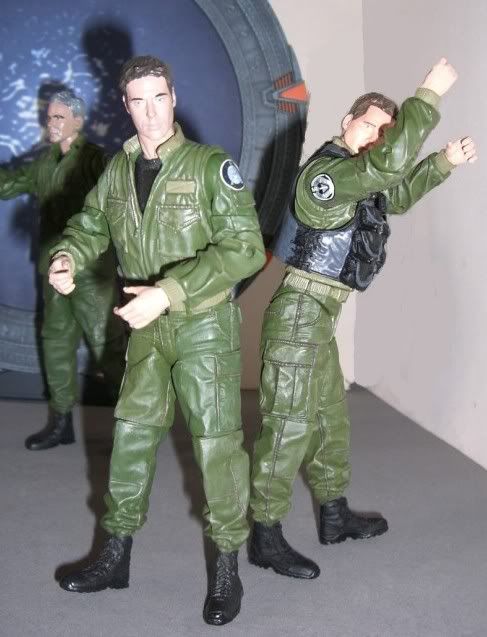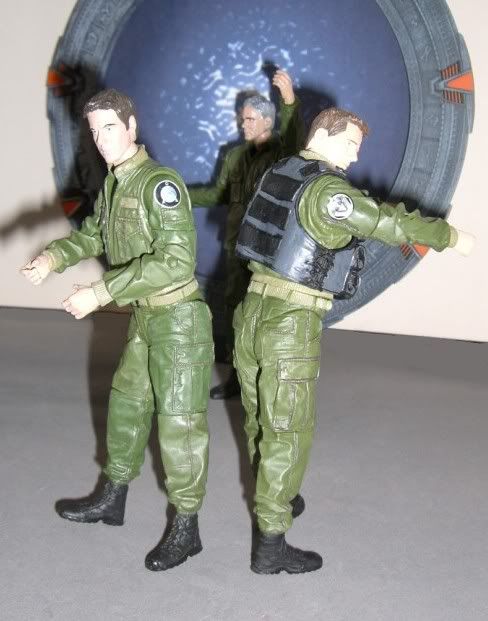 But Thor has the best part I think. Just what exactly is he looking at?!?



Thor hat wieder mal den besten Platz - wo genau schaut er eigentlich hin?!?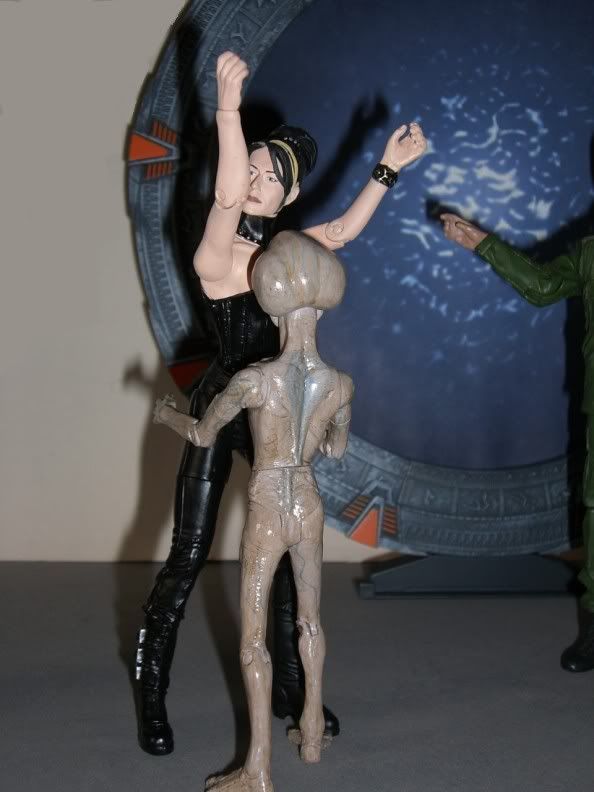 .
.