Today my first "Torchwood" figures arrived. I could not resist to play a little. I made a scene from the episode "Ghost Machine".

So I made them blue ear protectors and yellow goggles. I also had intended to make a black vest for Jack, as he wears in this scene, but I have no idea of tayloring. I hope you don't mind that little continuity difference.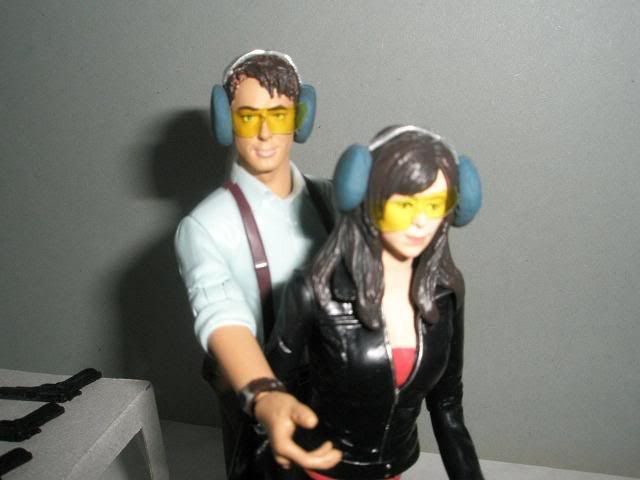 I also made a table for the weapons out of cardboard. Nothing special.




And some weevils, since they needed something to shoot at!





I think Jack also does look good from the backside ;)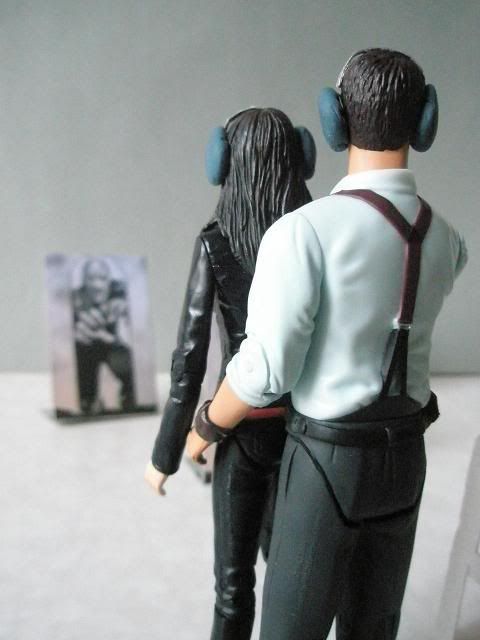 And some more scenes that could be seen on TV.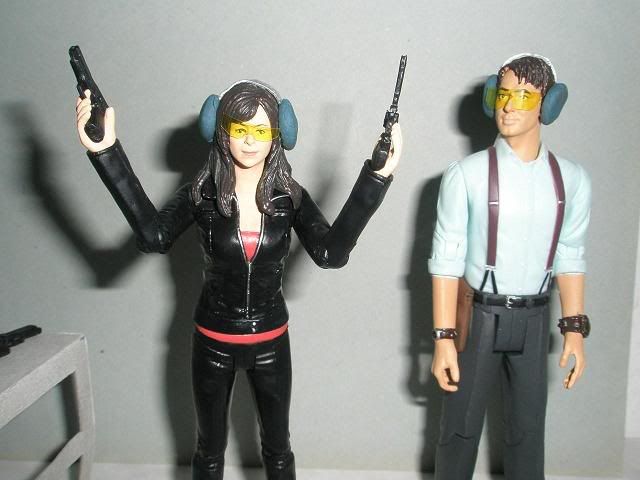 I'm disappointed that they can move only so little, though. I was not even able to make Jack's famous self hugging pose. He also is not able to put his second hand under the hand that holds the weapon. My Stargate-Jack is able to move his shoulders better for this pose.

And Gwen can't move her head at all and stubbornly refuses to look into the direction she points her weapon. Seems Jack has a bit of hard work to do yet ;)

Here is the original scene for comparison /

So sah die Szene im Original aus

:

http://www.youtube.com/watch?v=zdZE-sOC0CM&feature=related



Tweeted at 09.01.2014: https://twitter.com/dieastra/status/421409622725885953
.
.